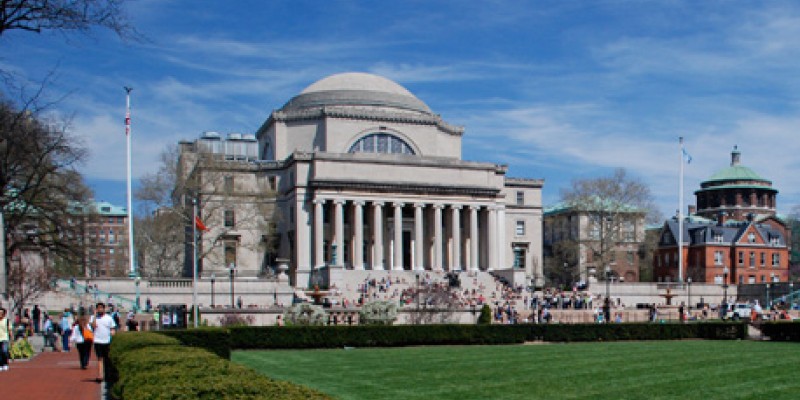 Columbia College Alumni Association
The Columbia College Alumni Association (CCAA) is the official voice of Columbia College graduates.
The CCAA connects alumni to the College and each other through specialized programming aimed at keeping alumni involved in the social and intellectual life of the College.
All Columbia College graduates are considered members of the association and enjoy the opportunity to meet regularly with College officials to discuss issues important to alumni.
Members support the College by chairing committees, organizing fundraising efforts and raising money for the Columbia College Fund.
The CCAA presents the Alexander Hamilton Award, the College's highest honor, to an alumnus or Columbia faculty member each fall. The John Jay Awards Dinner, held each spring, honors members of the Columbia College family for distinguished professional achievement.
Volunteer opportunities include:
Program Planning
Work with affiliated groups such as the Alumni of Color Outreach Program, National Outreach, Columbia College Young Alumni and Columbia College Women to develop programming.
Event Planning
Plan Homecoming, Reunion Weekend and other events and work with student groups to enhance the connection between alumni and students.
Questions?
Feel free to contact us:
Columbia College
Office of Alumni Affairs & Development
622 West 113 Street
New York, NY 10025
866-CC-ALUMNI (Toll Free)
ccalumni@columbia.edu