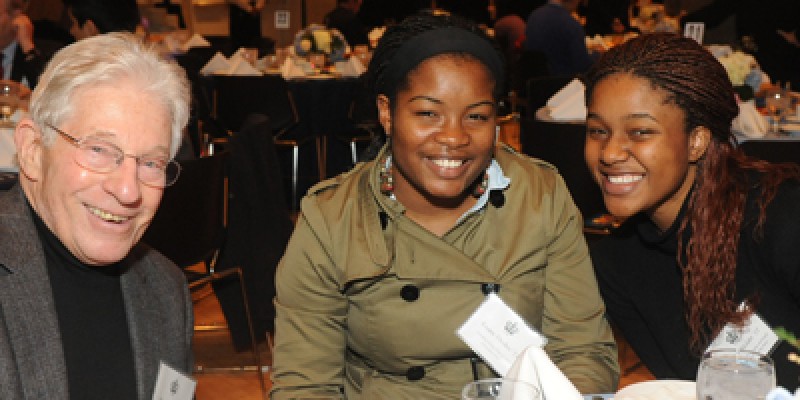 Student-Alumni Programs
Student-Alumni Programs bridge the gap between life as a student and life after graduation, while helping students build deep connections that will make Columbia feel like home.
This joint venture between the Columbia College Office of Alumni Affairs and Development and the Division of Student Affairs strives to:
create a student culture that supports a lifelong commitment to the Columbia community, through the gifts of time, talent and financial support.
create opportunities for alumni to engage with students and the College in ways that strengthen the community at Columbia and beyond.
Volunteer opportunities include:
Alumni-hosted dinners
Career-focused events
Convocation and Class Day events
For more information or to volunteer, contact Patricia Carchi, Coordinator of Student-Alumni Programs, at pc2389@columbia.edu or 212-851-7807.
About Student-Alumni programs and events:
Alumni-Hosted Events
Alumni-hosted events provide students with several opportunities to interact with alumni outside the campus: workplace tours, arts involvement, dinners and event outings.
Arts Involvement
For those with a special interest in the arts, alumni-hosted tours of museums or galleries provide an exciting look into the world of art and the career of a curator or museum guide.
Dinners
Dinners, receptions and meetings held in the home of an alumnus make for a relaxed, inviting setting to discuss issues important to both graduates and students.
Event Outings
Occasional outings at New York Knicks games or other events offer students and an alumnus the chance to unwind and interact in a festive, informal setting.
Workplace Tours
Workplace tours, brief incursions into the working world of an alumnus, open students' eyes to a multitude of career opportunities. These in-depth tours and discussions — hosted by an alumnus at their workplace — give students a firsthand look at what it is like to work at the United Nations or NBC, for example.
Career Events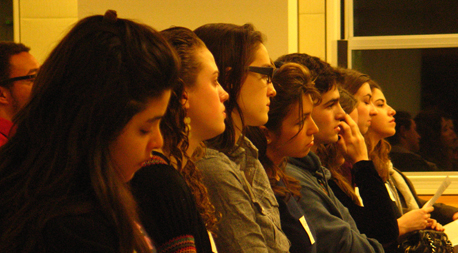 Student-Alumni Programs works independently or in concert with career services such as the Center for Career Education and the Office of Pre-Professional Advising to develop programs that range from alumnus workplace visits to career-focused panel discussions. We also partner with the Living and Learning Center to host the LLC Dinner and Discussion Series. Twenty students join an alumnus who is doing extraordinary work in their field for dinner and conversation at the Assistant Dean of Community Development's campus apartment.
Traditions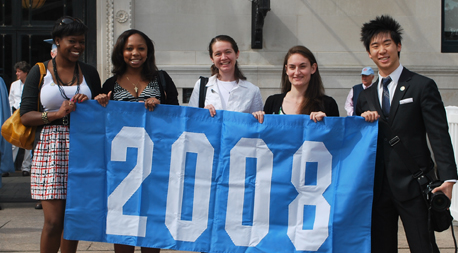 Columbia College traditions come full circle when alumni participate in Class Day or hand out copies of the Iliad to incoming students at Summer Advising sessions. These traditions, still cherished by alumni, present a perfect opportunity to stay involved and feel connected to the College.
For more information or to volunteer, contact Patricia Carchi, Coordinator of Student-Alumni Programs, at pc2389@columbia.edu or 212-851-7807.