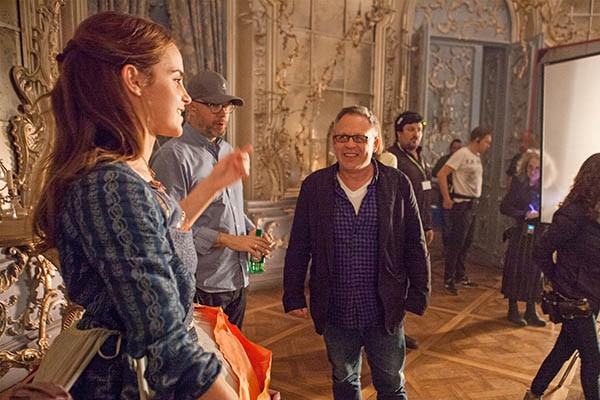 Screenwriter and director William "Bill" Condon CC'76 is making headlines with his remake of Beauty and the Beast, which stars Emma Watson and Kevin Kline and took in a two-week domestic total of approximately $317 million by the end of March. The Disney musical has already reaped $1 billion worldwide. Condon, who graduated with a degree in philosophy has written and directed several other critically acclaimed films.
Condon's directorial work includes Gods and Monsters (1998), Kinsey (2004) and Dreamgirls (2006). He also wrote the screenplay for Chicago (2002) and directed the final two installments of the Twilight series (2011, 2012). Condon won an Academy Award as screenwriter for Gods and Monsters; he was nominated for his screenplay for Chicago. His work isn't limited to film; work in television includes directing pilot episodes for several series, including made-for-TV thrillers such as Murder 101 (1991).
Walk through a scene from the Beauty and the Beast with Condon and learn why new songs were added and what his narrative approach was when considering translating a movie from an animated form into a live-action film adaptation.
For further insight, read an excerpt from Condon's foreword to the Entertainment Weekly collector's edition of The Ultimate Guide to Beauty and the Beast.
Condon is credited as co-author of the screenplay for The Greatest Showman, a look at the life of P.T. Barnum starring Hugh Jackman and scheduled for release in December 2017.