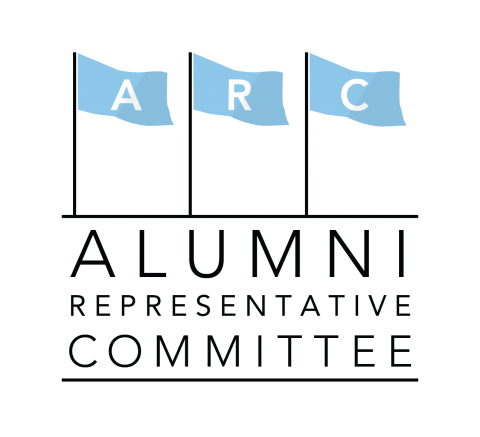 What it is:
ARC is a network of Columbia College and Columbia Engineering volunteers who support Undergraduate Admissions by interviewing undergraduate applicants. Interview reports submitted by ARC members play an important role in the application review process and support a holistic evaluation of applicants.
Why it matters:
ARC ambassadors connect with thousands of high school seniors, sharing stories of their Columbia experiences to help shape impressions of Columbia broadly, as well as, and most importantly, to offer applicants the opportunity to share information about themselves that might not otherwise be available to Admissions.
Why you should join:
Volunteering with ARC is both a fun and rewarding experience. For many applicants, the interview is their first, and often only, human interaction with Columbia. As alumni, ARC members are uniquely qualified to share insights about what it's like to attend the College and the value of a College education.
Interviewing is as easy as chatting with applicants in a coffee shop, at your office or even via FaceTime, Skype or Google Talk.

Frequently Asked Questions
How much time is involved?
An interview takes 30–45 minutes. Volunteers may interview as few or as many applicants as they like. They may request interviewees from their hometown, current location or any region around the world, and may conduct the interviews in person; via Skype, Whatsapp Video, Google Hangouts, Zoom, FaceTime, and phone. Volunteers are also encouraged to be representatives at local college fairs and/or hosts for welcome receptions and Summer Sendoffs, in partnership with Admissions and Alumni Relations staff.
---
How can I interview?
Virtual: Alumni may arrange video interviews with applicants using services such as Skype, Whatsapp Video, Google Hangouts, Zoom, FaceTime, and phone.
ARC's Virtual Interviewing Week is a great opportunity to get several interviews done in a short period of time!
Face-to-Face: Interviewers meet a student on a predetermined date, at a time and location convenient to both.
Telephone: Alumni may arrange phone interviews with applicants in remote regions or to ease the scheduling process and avoid transportation costs or difficulties.
---
What are some tips for a good interview?
One of the most important things to keep in mind is that you are interviewing a high school senior who might not have interviewing experience. It's helpful to create a relaxed and mutually enjoyable conversation that allows the applicant to be themselves. You're encouraged to share your stories about Columbia and New York City.
Interviews should not last longer than 45 minutes. If travel will take more than 90 minutes each way, conducting the interview by phone or video is preferred.
Members must not convey any impression or expectation about the applicant's probability for admission. Read more about National Association for College Admission Counseling's Code of Ethics and Professional Practices.
---
How can I learn more about Columbia College today?
Keep in mind that you are not required to know all the facts about Columbia.
But you can see what's new on the Columbia Undergraduate Admissions website; check out the calendar for events on campus and around the world; and read about some important initiatives like My Columbia College Journey and Columbia Engineering for Humanity.
---
When does interviewing happen?
Interviewing for early decision applications is in November and for regular decision applications is January–March.
---
What happens after I interview and submit my interview report?
Your report will be included in the applicant's package for Admissions.
---
What if my child or grandchild is applying to Columbia College or Columbia Engineering this admissions cycle?
This presents a conflict of interest, and you are ineligible to conduct interviews this year.