| | | | | | | |
| --- | --- | --- | --- | --- | --- | --- |
| | | || | | || | | |
BOOKSHELF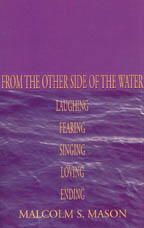 From the Other Side of the Water: Laughing, Fearing, Singing, Loving, Ending by Malcolm S. Mason '30. The third volume of the author's memoirs describes life experiences and includes family pictures with the newest generation (Xlibris, $22.99).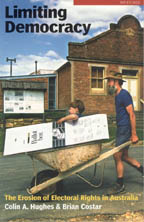 Limiting Democracy: The Erosion of Electoral Rights in Australia by Colin A. Hughes '49 and Brian Costar. A study of how Australia's distinct electoral system — with compulsory voting, an independent electoral commission and uniform national rules — has proven to be fair and transparent, but new legislation by the Howard government is arguably endangering democracy and eroding the right to vote (UNSW Press, $14.95).
Jewish Relational Care A-Z: We Are Our Other's Keeper edited by Rabbi Jack H. Bloom '54. This collection of essays uses self-relations and Jewish tradition to shape perspectives on caregiving and includes suggested strategies for caregivers(The Haworth Press, $39.95).
The Hijacking of Jesus: How the Religious Right Distorts Christianity and Promotes Prejudice and Hate by Dan Wakefield '55. In order to explore the politics of Christianity, the author travels the United States and interviews figures from various political and spiritual affiliations (Nation Books, $23.95).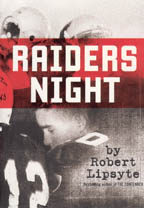 Raiders Night by Robert Lipsyte '57. In this novel about the dark side of "jock culture," Matt, co-captain of the high school football team, thinks his performance will give him everything: good friends, girls, scholarships and his father's pride. But when the team turns on a teammate, he must make the tough decision of whether to follow (HarperTempest, $15.99).
Raised by Wolves: The Turbulent Art and Times of Quentin Tarantino by Jerome Charyn '59. A look at pop film director Quentin Tarantino as man and as public phenomenon (Thunder's Mouth Press, $14.95).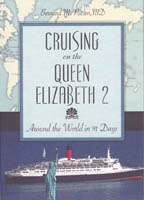 Cruising on the Queen Elizabeth 2: Around the World in 91 Days by Dr. Bernard M. Patten '62. The author recounts his trip on one of the most luxurious and most technically well-constructed cruise ships of the 20th century. Patten and his wife experience almost every aspect of the ship's accommodations as they move from the least expensive class to the Penthouse Suite (Prometheus Books, $24).
Superpower on Crusade: The Bush Doctrine in U.S. Foreign Policy by Mel Gurtov '63. In this concise assessment of the origins and implementation of President Bush's "radical" foreign policy agenda, the author describes how it differs and how it builds on past U.S. foreign policy (Lynne Rienner Publisher, $22.50).
Inquiry by Design: Environment/
Behavior/Neuroscience in Architecture, Interiors, Landscape, and Planning by John Zeisel '65. Explaining theories and exploring case studies, the author describes the physical and psychological effects that people's environment can have on their thoughts and behavior (W.W. Norton, $34.95).
Medical Records and the Law by William H. Roach Jr. '66, Robert G. Hoban, Bernadette M. Broccolo, Andrew B. Roth and Timothy P. Blanchard. A comprehensive resource for health information professionals and management, the fourth edition of this textbook addresses new laws and regulations affecting medical records (Jones and Bartlett, $74.95).
The Fog Mound: Travels of Thelonious by Susan Schade and Jon Buller '67. Thelonious Chipmunk believes the ancient legend that humans once ruled the earth, so he sets out on a quest — meeting three friends along the way: a bear, a porcupine and a lizard — to learn more about the old civilization and find the far-off Fog Mound (Simon & Schuster, $14.95).
The Naval Institute Guide to World Naval Weapon Systems by Norman Friedman '67. A complete reference volume on weapons and systems in ships, submarines and naval aircraft and how new technologies have changed tactics and services in navies all around the world (Naval Institute Press, $250).
Brothers from the North: The Polish Democratic Society and the European Revolutions of 1848-1849 by Eugene J. Kisluk '71. A detailed history of the group of Polish exiles in France that banded together in 1832 to form the Polish Democratic Society and their intense efforts in France to generate support for Polish political developments and independence (East European Monographs, $40).
The Internet and Health Care: Theory, Research, and Practice edited by Monica Murero and Ronald E. Rice '71. With contributors from all around the globe, this volume provides an in-depth discussion of the Internet's relationship to health care (Lawrence Erlbaum Associates, $39.95).
Signature Architects of the San Francisco Bay Area by Dave Weinstein '73, photography by Linda Svendsen. Although it's debatable whether there is a specific Bay Area architecture, San Francisco clearly has been shaped by the architects featured in this photo-filled book (Gibbs Smith, $29.95).
The Complete Idiot's Guide to Understanding Intelligent Design by Christopher Carlisle '75 with W. Thomas Smith Jr. A basic guide to understanding the facts of intelligent design — how it relates to the traditional science taught in schools, the different arguments on this hotly debated topic and the responses of American courts (Alpha, $18.95).
Divided Loyalties by Richard E. Witten '75. An illustration of how people may become pawns in war and business, this novel is based on the Wall Street career of the author and his father-in-law's experiences in WWII (BookSurge, $15.99).
Wisdom of a Parent Through the Eyes of a Child: For Childhood and the Inner Child During Adulthood by Sigmund Hough '78 and Brian H. Hough. A children's book of poems filled with meanings and morals that serve as useful lessons for children and great reminders for adults. A portion of the sale proceeds will be donated to children's charities and the Children's Hospital in Boston (BookSurge, $15.99).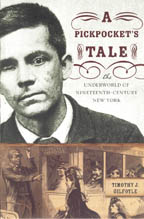 A Pickpocket's Tale: The Underworld of Nineteenth-Century New York by Timothy J. Gilfoyle '79. At once a biography of George Washington Appo and a gritty study of 19th century New York crime, this book chronicles the life of one of the most infamous "good fellow" pickpockets of that time — Appo, a talented con man who later renounced the life of crime (W.W. Norton, $27.95).
Incomplete Knowledge by Jeffrey Harrison '80. The poet captures the mystery and sadness of unknown but forthcoming tragic events with wit and style and explores how to enjoy life without knowing what lies ahead (Four Way Books, $14.95).
Martian Dawn by Michael Friedman '82. In this poet's debut novel, a movie star couple, Richard and Julia — reminiscent of Richard Gere and Julia Roberts — are reshooting a movie on Mars (Turtle Point Press, $14.95).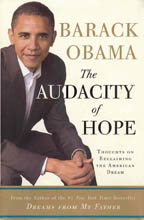 Allurements and Lamentations by Lou Orfanella '82. The poet's third collection includes 22 memoir poems with sections on brotherhood and change of venue. Also included are collaborations, including a poem with Michael Broder '83 (Fine Tooth Press, $12.99).
The Audacity of Hope: Thoughts on Reclaiming the American Dream by Barack Obama '83. Expanding on themes from his rousing speech at the July 2004 Democratic Convention, the author calls for a new brand of politics that is not focused on partisanship but is instead based on faith, inclusiveness and the desire for a better democracy (Crown, $25).
Buffalo Bill's America: William Cody and The Wild West Show by Louis S. Warren '85. A comprehensive biography of the Pony Express rider, trapper, Civil War soldier, hunter, Indian fighter and actor William "Bill" Cody, whose performances and fictional escapades embodied the ideal frontiersman of the Old West (Knopf, $30).
After Life: An Ethnographic Novel by Tobias Hecht '86. While traveling through Brazil, Zoë, a university researcher, becomes involved in a friendship with Iara, a young transvestite living on the streets, and assists her in documenting the hardships of her poverty-stricken life (Duke University Press, $18.95).
Visual Diagnosis In Pediatrics edited by Esther K. Chung '87. A "visual compendium of pediatric conditions," illustrated with color photographs, designed to help practitioners diagnose quickly and efficiently (Lippincott, Williams & Wilkins, $99).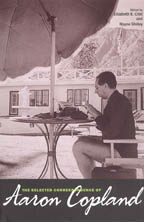 The Thinking Fan's Guide to the World Cup edited by Matt Weiland '92 and Sean Wilsey. An anthology of soccer essays by 32 writers — including literary stars such as Nick Hornby and Dave Eggers — about the 32 competing countries in the 2006 World Cup (HarperPerennial, $13.95).
Bass Ackwards and Belly Up by Elizabeth Craft '93 and Sarah Fain. In this novel, three college friends decide to attempt the unimaginable — dropping out of college to pursue their dreams. A fourth friend struggles to convince them otherwise, until they remind her of her own forgotten dream (Little, Brown and Co., $16.99).
The Selected Correspondence of Aaron Copland edited by Elizabeth B. Crist '94 and Wayne Shirley. This first collection of Copland's letters (from ages 8–87) provides insight into the gifted composer's emotions (Yale University Press, $45).
Gay Power: An American Revolution by David Eisenbach '94. The author chronicles the growth of the modern gay rights movement: its first wave in the 1960s, the central role of New York City, the first gay student group (formed at Columbia) and the pioneers who gained political clout and media attention (Carroll & Graf, $27).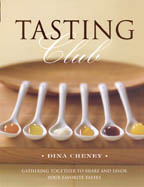 Tasting Club: Gathering Together to Share and Savor Your Favorite Tastes by Dina Cheney '99. A fun guide to home entertaining that offers descriptions and step-by-step instructions for hosting themed tasting parties (chocolate, honey, cheese, beer, cured meats) that are easy to organize and fun to attend (DK Publishing, $22).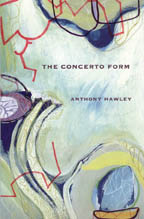 The Concerto Form by Anthony Hawley '99. In describing elements and aspects of the world around him, the author uses taut lines and phrasing to simulate musical form in his poetry (Shearsman Books, $14).
The Caregiver's Tale: Loss and Renewal in Memoirs of Family Life by Ann Burack-Weiss, professor of social work. Exploring the difficult situation of caring for a dying loved one, the author disputes the idea that caregiving is a burden, suggesting that it also can be life-altering (Columbia University Press, $22.50).
Democracy Past and Future by Pierre Rosanvallon, edited by Samuel Moyn, assistant professor of history. The French political theorist's first English-language book combines a revisionist analysis of democracy in history, theory and practice with an examination of its contemporary problems and its prospects (Columbia University Press, $40).
Rough Crossings: Britain, The Slaves, and the American Revolution by Simon Schama, University Professor of Art History and History. The author studies the seldom-discussed perspective of black slaves during the American Revolution, including their belief that their freedom lay in British rule, and describes their dangerous attempts to escape to Nova Scotia and Sierra Leone (Ecco, $29.95).
CORRECTIONS: The name of Kirsten Fermaglich '92, author of American Dreams and Nazi Nightmares, was misspelled in the November/December issue. Also, in the same issue, the write-up of Bo's Art, by Jamie Berger '86,incorrectly identified the pit bull mix as a beagle. CCT regrets the errors.
Carmen Jo Ponce '08
Columbia College Today features books by alumni and faculty as well as books about the College and its
people. For inclusion, please send review copies to:
Rose Kernochan, Bookshelf Editor, Columbia College Today,
475 Riverside Dr., Ste 917, New York, NY 10115-0998.
| | | | | | | |
| --- | --- | --- | --- | --- | --- | --- |
| | | || | | || | | |