| | | | | | | |
| --- | --- | --- | --- | --- | --- | --- |
| | | || | | || | | |
AROUND THE QUADS
2007 John Jay Awards To Honor Five Distinguished Alumni
By Lisa Palladino
The College will honor five of its most accomplished alumni - Lisa Landau Carnoy '89, Eric Foner '63, Paul C. McCormick '78, David A. Paterson '77 and Charles W. Santoro '82 - for distinguished professional achievement at a black-tie celebration at Cipriani 42nd Street in New York City on Thursday, March 1. This year's honorees represent a range of careers: banking, teaching and writing, medicine, politics and finance, respectively.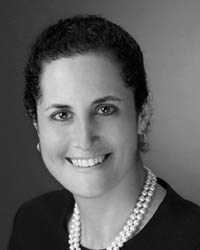 Photo: www.fredmarcus.com

Carnoy is a managing director and co-head of Equity Capital Markets (ECM) Americas for Merrill Lynch. During her tenure at Merrill, Carnoy has worked on more than 350 lead-managed transactions, focusing primarily on the healthcare, insurance and media/technology sectors. In addition to her ECM responsibilities, Carnoy has served on a number of internal committees, including the Managing Director Promotions Committee, the Diversity and Inclusion Council and several recruiting teams, including Columbia and Harvard Business School. Prior to joining Merrill, Carnoy worked in investment banking at Drexel, Burnham & Lambert, Bear Stearns and Wasserstein Perella.
Carnoy has been an active alumna, serving as a director of the Alumni Association, as a member of its Executive Board, as treasurer and as v.p. of athletics. She was her class' fifth reunion chair and is serving her second term on the Board of Visitors. Carnoy has been honored previously by Columbia for her efforts on behalf of the College with the Columbia College Women Alumna Achievement Award and the Alumni Federation Medal.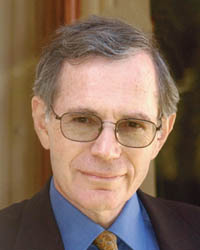 Photo: Greer Gattuso

Foner is the DeWitt Clinton Professor of History at Columbia University and is one of this country's most prominent historians. He received his doctoral degree at Columbia in 1969 under the supervision of Richard Hofstadter and is only the second person to serve as president of the three major professional organizations: the Organization of American Historians, American Historical Association, and Society of American Historians.
Foner's publications have concentrated on the intersections of intellectual, political and social history, and the history of American race relations; they have been translated into Chinese, Korean, Italian and Portuguese. Some of his best-known works are The Story of American Freedom; Free Soil, Free Labor, Free Men: The Ideology of the Republican Party Before the Civil War; Who Owns History? and Reconstruction: America's Unfinished Revolution 1863-1877. Foner is general editor for Penguin's History of the United States and is on the editorial board of The Nation and of Past and Present. As part of his commitment to bringing history to audiences outside the academy, he has curated two museum exhibitions and appears on numerous television documentaries.
At Columbia, Foner received a Great Teacher Award and the Presidential Award for Outstanding Teaching. He is an elected fellow of the American Academy of Arts and Sciences and the British Academy and has taught at Cambridge, Oxford and Moscow State University.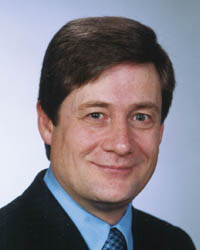 McCormick, a 1982 graduate of P&S and a 2000 graduate of the Mailman School of Public Health, is the Herbert and Linda Gallen Professor of Neurosurgery at P&S and medical director of the Columbia-Presbyterian Comprehensive Spine Center. His research, clinical and teaching interests have focused on the evaluation and management of disorders of the spine and spinal cord; he is a world-renowned expert on the microsurgical treatment of spinal cord tumors and vascular malformations.
McCormick has written or co-authored more than 130 publications, including eight books and special edition supplements, and has been invited to give more than 120 oral presentations at national and international neurosurgical conferences. He has been a visiting lecturer at institutions such as Johns Hopkins, Stanford, Cornell, NYU, UC-San Francisco, Mount Sinai and Pittsburgh and has been invited to present his work in Europe, Japan, Canada, Mexico, South America, North Korea and India.
McCormick consistently has been named as one of the best doctors in New York and America and was featured in a Discovery Channel episode. At Columbia, he was in the initial recruited class of football coach Bill Campbell '62 and played during his four undergraduate years. He was co-captain of the 1977 football team and played baseball for three years.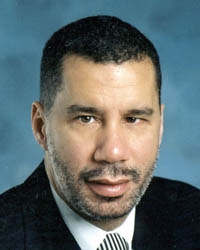 Paterson was elected lieutenant governor in 2006, New York's first nonwhite in that position. In 1985, he was elected to represent Harlem in the State Senate and in 2002, he was elected its minority leader by his Democratic colleagues, the first nonwhite legislative leader in the state's history.
Fighting for disenfranchised and disadvantaged New Yorkers throughout his career, reform has defined Paterson's work: He has fought against late state budgets, unfunded mandates and legislative logjams, as well as pressing for campaign finance, lobbying and public authorities reform. As Senate minority leader, Paterson led the charge on several crucial issues, releasing a report on N.Y. State's Medicaid crisis, proposing legislation for a $1 billion voter-approved stem cell research initiative, demanding a statewide alternative energy strategy and serving as the main champion for minority- and women-owned businesses in New York.
Paterson, who is legally blind, is nationally recognized as a leading advocate for the visually and physically challenged. A graduate of Hofstra Law School, he is an adjunct professor at SIPA, teaching urban planning. Paterson's father is Basil Paterson, the first African-American deputy mayor of New York City and the first nonwhite secretary of state of New York.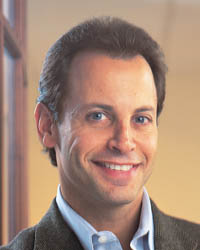 Santoro is managing partner and co-founder of Sterling Investment Partners, a private equity firm with more than $1 billion of equity capital under management. Sterling's portfolio companies employ approximately 20,000 people throughout the United States, Europe, Asia and Latin America. A graduate of Harvard Business School, Santoro was vice chairman, investment banking, of PaineWebber. Prior to that, he was managing director of Smith Barney. He began his career at Morgan Stanley in New York and London.
Santoro is chairman of the boards of U.S. Maintenance and Fairway Markets and sits on a variety of other public and private corporate boards. He also is a director of the Marine Corps-Law Enforcement Foundation and the Armed Forces Family Scholarship & Assistance Fund. At Columbia, he was a member of the heavyweight varsity crew; his team received the Rusty Callow Award in 1980. Santoro is the lead donor for the new Columbia rowing center, a member of the Board of Visitors and sits on the President's Task Force on Athletics and the Campaign Committee for Undergraduate Education and Faculty Development.
For tickets or additional information about the John Jay Awards Dinner, please contact Shelley Grunfeld, alumni office manager of special events: 212-870-2288 or rg329@columbia.edu.
| | | | | | | |
| --- | --- | --- | --- | --- | --- | --- |
| | | || | | || | | |