| | | | | | | |
| --- | --- | --- | --- | --- | --- | --- |
| | | || | | || | | |
BOOKSHELF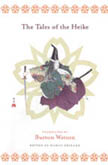 Blood of the Hunter by Robert DeMaria '48. In this suspenseful novel, six New York women embark on their annual vacation to Vermont to escape the city and the men in their lives; however, as they get lost in a blizzard, they are forced to accept help from a strange hunter who may be their savior — or their killer (Vineyard Press, $19.95).
The Tales of the Heike translated by Burton Watson '50, former professor of Chinese and Japanese literature, edited by Haruo Shirane, Shincho Professor of Japanese literature. This is an abridged translation of the 14th-century military epic about samurai warriors from two opposing clans, fighting in a civil war that changed Japanese history (Columbia University Press, $16).
Overcoming Life's Disappointments by Harold S. Kushner '55. By examining the life of Moses as a man and a biblical hero, the author develops a practical and modern framework for individuals to cope with life's disappointments while keeping faith and courage (Knopf, $21.95).
Broadway, The Golden Years: Jerome Robbins and the Great Choreographer-Directors 1940 to the Present by Robert Emmet Long '56. A portrait of the great choreographer-directors in Broadway history — Jerome Robbins, Agnes de Mille, Gower Champion, Bob Fosse, Michael Bennett and Tommy Tune — and how they made their shows into classics (Continuum, $14.95).
The Jewish Divide Over Israel: Accusers and Defenders edited by Edward Alexander '57 and Paul Bogdanor. This book's essays describe what the authors see as an Arab-orchestrated backlash of feeling against Israel after the Arab defeat of 1967 and seek to "understand and throw back the assault on Israel," especially the assault by progressive Jews (Transaction Publishers, $39.95).



The Reverse Mortgage Advantage: The Tax-Free, House-Rich Way to Retire Wealthy! by Warren Boroson '57. Real estate expert Boroson, a financial news columnist, explores the benefits and downsides of the reverse mortgage (McGraw-Hill, $21.95).
Triathloning for Ordinary Mortals: And Doing the Duathlon Too by Dr. Steven Jonas '58. An athlete's guide to training in swimming, biking and running for triathlons and duathlons with advice about equipment, training and performance techniques and the race itself. Also included are 13-week training programs (W.W. Norton, $17.95).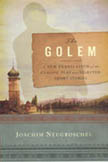 The Golem: A New Translation of the Classic Play and Selected Short Stories by Joachim Neugro­schel '58. The author translates classic Yiddish texts about the Golem, a mythical clay creature brought to life by a 16th-century rabbi to help the Jews (W.W. Norton, $25.95).
Red Brick in the Land of Steady Habits: Creating the University of Connecticut, 1881–2006 by Bruce M. Stave '59. Written in celebration of the university's 125th anniversary, this historical account traces the school from its beginnings as an agricultural college through its expansion and changes during the Great Depression and World Wars to become one of New England's prominent public universities (University Press of New England, $29.95).
Educational Transformations: The Influences of Stephen I. Brown ['60] edited by Frances Rosamond and Larry Copes. A collection of essays honoring Stephen I. Brown '60, longtime education professor at SUNY Buffalo (AuthorHouse, $24.49).



New York 2000: Architecture and Urbanism Between the Bicentennial and the Millennium by Robert A.M. Stern '60, David Fishman '82 and Jacob Tilove. This landmark volume completes an ambitious and significant five-part series on New York's architectural history from post-Civil War times to the present (Monacelli Press, $100).
The PIP Anthology of World Poetry of the 20th Century, Volume 6: Living Space: Poems of the Dutch Fiftiers edited with an introduction by Peter Glassgold '60. A revised and expanded collection of poetry from seven Dutch poets renowned throughout Europe as the "Fiftiers" for their innovation and visual experiments of poetry in the 1950s (Green Integer, $18.95).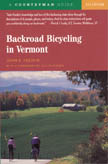 Backroad Bicycling in Vermont by John S. Freidin '62.A detailed book of routes through the historic and scenic areas of the Green Mountain state for cyclists of all levels, by the founder of Vermont Bicycle Touring(The Countryman Press, $15.95).
Borders of Socialism: Private Spheres of Soviet Russia edited by Lewis H. Siegelbaum '70. This collection of essays explores the differences between the Russian and American/Western European versions of modernity (Palgrave Macmillan, $69.95).
Race and Labor Matters in the New U.S. Economy edited by Manning Marable, professor of history and political science, Immanuel Ness and Joseph Wilson '73. Though some still believe in the ideal of American equality, this study asserts that there is a race divide, particularly in the labor field, where some workers face growing poverty and declining wages (Rowman and Littlefield, $19.95).
The Names of Things: New and Selected Poems by Jeffrey Harrison '80. A small anthology of the poet's more popular poems from four of his previous poetry books, plus newer works (Waywiser Press, $17.95).
The Last Flight of José Luis Balboa by Gonzalo Barr '81. A collection of short stories that highlights the mesh of cultures in Miami from South Beach to Little Havana, with ruthless and dynamic characters and absurd situations in a city full of excitement (Mariner Books, $12).
The Dog Child by Simon Black '83. A children's book about a pair of doting dog owners who send their "baby" off to school (Cinco Puntos Press, $17.95).
Challenging U.S. Apartheid: Atlanta and Black Struggles for Human Rights, 1960–1977 by Winston A. Grady-Willis '87. An innovative history of black struggles in Atlanta, from the early 1960s to the last year of the first term of the city's first black mayor, Maynard Jackson (Duke University Press, $22.95).
Cyberspaces of Everyday Life by Mark Nunes '87. The author, an associate professor at Southern Polytechnic State University, looks at ways that the Internet is used "in the production of social space" (University of Minnesota Press, $22.50).
Jane Davies by Douglas Nordfors '88. In this novel set in 2000, Edward Larson's life becomes interwoven with the lives of the Davies family, leading to emotional complications, an obsession with the Blitz and two enlightening trips from Long Island to London (Trafford Publishers, $20.50).
The Echoing Green: The Untold Story of Bobby Thomson, Ralph Branca, and the Shot Heard Round the World by Joshua Prager '94. Uncovering the long-guarded secret that the 1951 New York Giants had been stealing the signals of opposing team's catchers, the author reevaluates the Giants' legendary comeback to win the pennant in 1951 and its impact on Branca's and Thomson's lives (Pantheon, $26.95).
Suspension by Robert Westfield '94. A dark comedy about Andy, a New York man whose luck seems to be against him. After a badly ended love affair and a street assault, Andy retreats to his Hell's Kitchen apartment and doesn't come out until six months after 9-11, when he finds the city even more bewildering than before (Harper Perennial, $13.95).
Slave Rebellions by Jessica A. Gresko '05. In this volume from the Lucent Library of Black History series, designed for middle-grade readers, the author describes the circumstances, details and significance of slave rebellions, including five major American cases, between colonial times and the Civil War (Lucent Books, $27.80).
Believing History: Latter-Day Saint Essays by Richard Lyman Bushman, Gouverneur Morris Professor of History emeritus, edited by Reid L. Neilson and Jed Woodworth. This volume examines the emergence of Joseph Smith and the Book of Mormon during a time of religious skepticism, their place in American history, and their importance in today's modern world (Columbia University Press, $42).
Muslim Studies by Ignaz Goldziher, edited by S.M. Stern and translated by C.R. Barber and S.M. Stern, with a new introduction by Hamid Dabashi, Hagop Kevorkian Professor of Iranian Studies. The first volume of a classic of scholarly literature on Islam, first published in German in 1889–90 (Aldine Transaction, $29.95).
Navigating the Future: Social Identity, Coping, and Life Tasks edited by Geraldine Downey, professor of psychology, Jacquelynne S. Eccles and Celina M. Chatman. These essays study the positive and negative influences of social identities on adolescents, particularly ethnic minorities, in their educational pursuits, self-esteem, life goals and attempts to cope with societal discrimination (Russell Sage Foundation, $42.50).
The Future of the Voting Rights Act edited by David L. Epstein, professor of political science, Richard H. Pildes, Rodolfo O. de la Garza, Eaton Professor of Administrative Law and Municipal Science and Sharyn O'Halloran, George Blumenthal Professor of Politics. Distinguished scholars and practitioners discuss the past, present and future of the Voting Rights Act (Russell Sage Foundation, $35).
Living Black History: How Reimagining the African-American Past Can Remake America's Racial Future by Manning Marable, professor of history and political science. Columbia's Director of African-American Studies takes a sharp, fresh look at historic figures such as W.E.B. Dubois and Malcolm X, as well as the civil rights movement (Basic Civitas Books, $26).
The Things That Matter: What Seven Classic Novels Have to Say About the Stages of Life by Edward Mendelson, professor of English and comparative literature. In exploring seven of the great English novels — Frankenstein, Wuthering Heights, Jane Eyre, Middlemarch, Mrs. Dalloway, To the Lighthouse and Between the Acts — the author examines how each elucidates a life stage (birth, childhood, marriage, parenthood, death) (Pantheon Books, $23).
Insurmountable Simplicities: Thirty-nine Philosophical Conundrums by Robert Casati and Achille Varzi, professor of philosophy. The authors address the conundrums and paradoxes of everyday life, ranging from the taste of strawberries to personal identity to time travel, engaging the reader in "What if … ?" scenarios and brainteasers (Columbia University Press, $24.95).
Off the Books: The Underground Economy of the Urban Poor by Sudhir Alladi Venkatesh, professor of sociology and African-American Studies. The author, whose work has been featured in the bestseller Freakonomics, studies the entrepreneurial underground economy of a Chicago ghetto (Harvard University Press, $27.95).
Richard Hofstadter: An Intellectual Biography by David S. Brown. One of Columbia's greatest history professors, the late Hofstadter became an important intellectual figure during the rise of American liberalism in the 1950s and 1960s because of his support of academic freedom, racial justice and political pluralism (University of Chicago Press, $27.50).
The Many Faces of Alexander Hamilton [Class of 1778]: The Life and Legacy of America's Most Elusive Founding Father edited by Douglas Ambrose and Robert W.T. Martin. This collection of essays restores the central importance of this ostracized founding father, his political ideas and the many roles he played in the early years of America's creation (NYU Press, $45).
Carmen Jo Ponce '08
Columbia College Today features books by alumni and faculty as well as books about the College and its people. For inclusion, please send review copies to:
Rose Kernochan,
Bookshelf Editor
Columbia College Today
475 Riverside Dr., Ste 917
New York, NY 10115-0998.
| | | | | | | |
| --- | --- | --- | --- | --- | --- | --- |
| | | || | | || | | |