| | | | | | | |
| --- | --- | --- | --- | --- | --- | --- |
| | | || | | || | | |
OBITUARIES
Joshua Lederberg '44, Nobel, Presidential Medalist
Joshua Lederberg '44, one of the 20th century's leading scientists, died on February 2, 2008. He was 82 and lived in Manhattan, where he was Rockefeller University professor and president emeritus. [more]
1927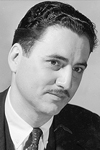 Robert C. Schnitzer, actor, producer and educator, Stamford, Conn., on January 2, 2008. Schnitzer was born on September 8, 1906, in New York City and attended the Horace Mann School for Boys. In college, he was a Shakespearean actor and spent 10 years with the Walter Hampden Co. From 1936–39, Schnitzer was deputy director of the WPA's Federal Theatre Program and also was Delaware state director. Schnitzer is credited with reviving the American National Theatre and Academy and spent several years as its general manager in the 1950s. In 1960, he became the general manager for the American Repertory Co., set up by the Theatre Guild at the request of the government to export the best in American theater. Schnitzer later served on the faculties of Vassar, Smith, Columbia and Michigan. While at Michigan, he and his wife, the late Marcella Cisney, created a professional program that integrated academics and professional theater. Schnitzer was active with the Westport (Conn.) Arts Center and served on the board of the Weston Commission of the Arts. He donated many of his and his wife's papers, photographs and memorabilia to the New York Public Library and George Mason University. CCT profiled Schnitzer in 2005.
1933
Frederick H. Burkhardt, educator, Bennington, Vt., on September 23, 2007. Burkhardt was born on September 13, 1912, in Brooklyn. He studied philosophy and earned a Ph.D. from GSAS in 1940. Burkhardt earned a fellowship to Oxford, where he met his first wife, Margret Ross, and earned another bachelor's in 1935. He began his career teaching in the philosophy department at the University of Wisconsin in 1937 and in WWII served in the Navy and with the Office of Strategic Services. Burkhardt took over the American Council of Learned Societies (A.C.L.S.) in 1947. He played an influential role in the establishment of the National Endowment for the Humanities, testifying before Congress. Prior, Burkhardt was the third president of Bennington College. Hired in 1947, his 10-year tenure was interrupted from 1950–51, when he was deputy director of public affairs under the high commissioner in Germany. Burkhardt was a member of the New York City Board of Higher Education from 1966–73 and its chairman from 1969–71. Working with CUNY's chancellor, he helped start the open-admissions policy, and during his tenure, several new colleges were established. When Burkhardt retired from A.C.L.S. in 1974, he founded the Darwin Correspondence Project and had been editing the complete works of philosopher William James. After his wife died, Burkhardt married Anne Schlabach in 1972. In addition to her, he is survived by his daughters, Jane and Susan; son, Ross; and two grandchildren.
1935
Martin E. Manulis, stage, television and film producer, Los Angeles, on September 28, 2007. Born in Brooklyn on May 30, 1915, Manulis attended Broadway plays with his mother. An English major, he was a stage director and producer in New York before and after WWII. Manulis became managing director of the Westport (Conn.) Country Playhouse in 1945, after serving as a Navy press liaison officer in Europe. In the 1950s, he began producing plays for CBS-TV's Best of Broadway series as well as the dramatic anthology series Suspense; Studio One; and Climax! before taking on Playhouse 90. Manulis was sole producer of more than 60 Playhouse 90 segments. The show, which debuted in 1956, won six Emmy Awards in its first season. The show won five Emmys the next season and was honored as outstanding drama all four years of its regular run. In 1958, Manulis became head of production at Twentieth Century Fox Television and was executive producer of The Many Loves of Dobie Gillis. In the '60s, he moved into film, producing The Days of Wine and Roses. He returned to TV, producing such '80s miniseries as Chiefs and Space. Manulis was director of the American Film Institute's West Coast operation in the mid-1970s and was artistic director of the Ahmanson Theatre from 1987–89. He is survived by his son, John; daughters, Laurie Harmon and Karen Manulis Cohen; a grandchild; and two great-grandchildren. His wife of 44 years, actress Katherine Bard, died in 1983. Memorial contributions may be made to the Motion Picture and Television Fund or the Alzheimer's Association.
1936
Arthur J. Lockhart, retired physician, Hillsborough, N.C., on August 8, 2007. Lockhart graduated from Horace Mann School in 1932 and from P&S in 1940. After completing his training in internal medicine at New York Hospital, he joined the practice of Roger I. Lee on Beacon Street in Boston, where he remained until his 1980 retirement. He also was the medical director at Arthur D. Little in Cambridge, Mass. Lockhart is survived by his wife of 65 years, Barbara (née Salt); sons, Arthur J. III, Bruce and Peter; daughter, Cynthia; five grandchildren; and nine great-grandchildren.
1937
Harry M. Wheaton Jr., retired business executive, Ogdensburg, N.Y., on May 30, 2007. Wheaton was born on March 20, 1916, in Wheaton, Ill., which was named after his great-grandfather and great-great-uncle, who were among the first settlers in 1838. Prior to WWII, Wheaton worked for Joanna Western Mills in Chicago and Rochester as branch manager. He served in WWII as an officer in the Adjutant General's Department. Wheaton returned to work in 1957 for the Augsbury Corp. in Ogdensburg. He became president of that corporation, a large gasoline and fuel oils distributor in Northern New York and Northern New England, in 1967. He also held other positions, such as v.p. of the National Oil Jobbers Council and Empire State Petroleum Association; president of North Barracks Corp.; and director of Hall Corp. of Canada. He retired in 1979. Wheaton served on a number of boards and advisory councils and also held a leadership position with his church. In 1959, he married Doris Jean Green. She survives him, as do his children, Katharine, John and Paul; five grandchildren; and sister and her husband, Jean and John Hopkins.
John W. Wort, retired chemical engineer, Basking Ridge, N.J., on July 28, 2007. Born on Staten Island on October 15, 1915, Wort was a 1933 graduate of Poly Prep Country Day School in Brooklyn and earned a B.S. in chemical engineering in 1938 from the Engineering School. He was a Merck research administration director for 32 years, retiring in 1973. Wort was a member and an elder of the Liberty Corner Presbyterian Church and active in the Stephen Ministry of the church. He was a member of the Executive Ministries Men's Bible Study and an avid ham radio operator; he was a member of the Ham Radio Sunrise Bible Study Net. Wort was a founding member of the American Driving Society and was involved in restoring and driving horse carriages. He was predeceased by his wife, Jean Johnston Wort, in 1989, and is survived by his son, Jonathan; daughters, Pamela W. Jones, Joan W. Lindquist and Grace; sister, Mavis W. Lupton; 10 grandchildren; and 14 great-grandchildren. Memorial contributions may be made to the John W. and Jean Johnston Wort Fund, Wheaton College, 501 College Ave., Wheaton, IL 60187 or the Billy Graham Evangelistic Association, PO Box 1270, Charlotte, NC 28201-1270.
1940
William J. "Jim" Knight, writer and journalist, New York City, on December 30, 2007. Born on June 4, 1918, in Atlanta, Knight graduated from Boys H.S. with a scholarship to Columbia. He served in the U.S. Army Air Force in Africa and Europe during WWII, which changed the expected course of his life. After the war, having been discharged in Marburg, Germany, Knight found his way to Paris, where he worked at the Paris edition of the Herald Tribune as night editor. He returned to the States in 1960 and decided to put his journalistic skills to work in the cause of peace and social justice. Knight worked for the International Labour Organization in New York and then, as assistant director, at its headquarters in Geneva. After retirement from the U.N. system, he wrote an anti-war novel, The Master of Chambord (1994). Knight is survived by his wife, Pamela; children, James (Finn), Greg and Kat; and sister, Evelyn Griffin. For more on Knight, see the 1940 Class Notes.
Leonard B. Meyer, musicologist, New York City, on December 30, 2007. Meyer's 1956 book, Emotion and Meaning in Music, remains one of the most significant scholarly works in the field of music cognition. Born in New York City and raised in Westchester County, Meyer studied at Bard College before enlisting in the Army in WWII, during which he earned a Bronze Star for service in Normandy and at the Battle of the Bulge. After the war, he transferred to Columbia and earned a bachelor's in philosophy and a master's in music (1949, GSAS). In 1946, Meyer joined the University of Chicago's department of music and taught there for 29 years; at Chicago, he earned a Ph.D. in history of culture. In 1975, Meyer was named Benjamin Franklin professor of music and humanities at Penn. In 2006, he was the subject of a symposium organized at Northwestern in honor of the 50th anniversary of Emotion and Meaning in Music, which remains in print and has sold more than 60,000 copies. Meyer expanded on his early ideas in several books. He is survived by his daughters, Carlin, Muffie and Erica; two granddaughters; and his first wife, Lee. His second wife, Janet Levy, died in 2004.
1941
George P. Lutjen, retired editor and publisher, Southbury, Conn., on September 25, 2007. Lutjen was born in Brooklyn on March 17, 1921, and earned a B.S. in mining engineering in 1943 from the Engineering School. After college, he was a mining engineer in Port Sulphur, La., but took a leave of absence to serve in the Pacific with the Marine Corps from 1944–46. In keeping with his love of reading and writing, Lutjen entered the publishing world in 1949. He worked at McGraw-Hill Publications in New York City, where he held a variety of jobs for a total of 28 years. Between stints at McGraw-Hill, Lutjen worked for the McLean-Hunter Publishing Co., American Metals Market and the United States Atomic Energy Commission. Ten years before his retirement from McGraw-Hill, he was publisher of its Newsletter Publishing Center. In 1984, Lutjen founded the Lutjen Corp., which offered consulting services in newsletter publishing. He was a founder of the Newsletter Association, its director for eight years and its president from 1982–83. Lutjen is survived by his children, George Jr. and Ann Kearney; stepchildren, Barbara Besser and Lorrie Besser Ward; seven grandchildren; and one great-grandson. His first wife, Barbara Anderson Lutjen, and second wife, Lynn Besser Lutjen, predeceased him. Memorial contributions may be made online.
1942
Jules Glenn, psychoanalyst, Nashua, N.H., on February 13, 2008. Glenn practiced in New York City and Great Neck, N.Y., for more than 50 years before retiring to Nashua three years ago. A graduate of the NYU School of Medicine, he was Clinical Professor Emeritus of Psychiatry of the NYU School of Medicine and former president of the Psychoanalytic Association of New York, the Long Island Psychoanalytic Society and the Association for Child Analysis. Glenn was a faculty member at NYU's School of Medicine and its Psychoanalytic Institute for more than 20 years and previously had been on the faculty of the SUNY Downstate Medical Center. Upon his retirement, the Psychoanalytic Institute cited him for his "commitment to educating and inspiring a new generation of psychoanalysts." Glenn was the associate editor of the Journal of the American Psychiatric Association and the author of more than 70 articles and reviews on subjects such as twins, masochism, applied analysis and countertransference. He was the editor and a contributor to the textbook Child Analysis and Therapy and worked on four other books on aspects of psychoanalysis. Glenn is survived by his wife, Sylvia; children, Russell, Mel, Laura and Janet; sister, Harriet Ferziger; eight grandchildren; and two great-grandchildren.
William H. "Hank" McMaster, retired CPA, Naples, Fla., on November 4, 2007. McMaster was born in Carrickfergus, Northern Ireland, and grew up in Queens. As a Boy Scout, he won the Charles Atlas Trophy in 1936 and became an Eagle Scout; his love of wildlife and the outdoors continued throughout his life. McMaster served in WWII as a lieutenant in the Navy in the Pacific and Atlantic theaters. Prior to retiring, he was co-owner and CFO of Viking Sewing Machine in Minneapolis and controller of Gorham Silver. McMaster was a life member of the American Institute of Certified Public Accountants, New York State Society of Certified Public Accountants and Financial Executives Institute. He was an avid golfer and worldwide traveler, and moved to the Naples area in 1983 from Wayzata, Minn. McMaster was a member of the St. Andrew's Society, the English Speaking Union and First Presbyterian Church. He is survived by his wife of 55 years, Marian W.; daughters, Carolyn, and Dorothy M. Stevens; and numerous cousins abroad. He was predeceased by his brother, Robert '42. Memorial contributions may be made to Schepens Eye Research Institute, 20 Stanford St., Boston, MA 02114.
1943
E. Robert Wassman, business executive, Greenwich, Conn., on January 21, 2008. Wassman entered with the Class of 1943 but earned a degree in engineering and applied science from SEAS in 1948. He earned a Silver Star for his heroism during WWII on board the U.S.S. Franklin aircraft carrier. For many years, Wassman was a senior executive of Rockefeller Center. He is survived by his children, Diane Wassman Darst, E. Robert Jr. and Debra Wassman Lanman; and six grandchildren. Memorial contributions may be made to Larchmont Avenue Church; the Naval Order of the U.S. New York Commandery; or The Adirondack Council.
1944
Ralph Lane Jr., retired educator, San Francisco, on October 9, 2007. Born on May 8, 1923, Lane spent his whole life, except for three years in WWII and three years in the foreign service, in a school environment. During the war, Lane worked nights on his brigade's newspaper. After receiving his bachelor's, a master's in sociology (1947, GSAS) and a Ph.D. from Fordham, he entered foreign affairs. As a cultural attaché to the U.S. embassy in Kabul, Lane compiled a library of cultural resource material. In Kabul, he met Joan Solari. After getting married, they settled in San Francisco. Applying to join the sociology department at the University of San Francisco, Lane discovered it did not have one. He started one and spent the next 30 years as an educator and department chair. When Lane retired from USF, he enrolled in a creative writing course, beginning two decades as a poet. He published two volumes: Do I Grow Old? and Peripeteia. Although his poetry revealed theological doubts, Lane did parish work in hospital ministry, fundraising and altar service. He served his classmates and the College as the 1944 CCT Class Notes correspondent from 2004–2005. Lane is survived by his wife; daughter and son-in-law, Margaret Lane and Jack Colford; son and daughter-in-law, Ralph III '83, '86L and Ana Gonzalez-Lane; and eight grandchildren.
Thomas B. Upchurch III, retired chemical engineer, Yarrow Point, Wash., on September 9, 2007. Born in Brooklyn, Upchurch entered with the Class of 1944 but earned a B.S. in 1943 from the Engineering School and an M.B.A. in 1948 from the Business School. During WWII, he was involved with the development of the atomic bomb as part of the Manhattan Project at Los Alamos, N.M. Upchurch later worked for Exxon in New York and in 1970 was transferred to Bellevue, Wash., with others to begin Exxon Nuclear. He enjoyed traveling the world professionally and leisurely with his wife of 57 years, Caroline. She died in 2005. Survivors include his children, Ben, Chris, and Lyndsay Upchurch Austin; and three grandchildren. Memorial contributions may be made to the Medic One Foundation, 325 9th Ave., MS 359-747, Seattle, WA 98104.
1945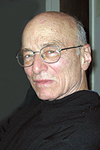 Herbert L. Erlanger, retired physician, New York City, on September 27, 2007. Born on May 1, 1925, Erlanger emigrated with his parents from Berlin in 1935. He earned his M.D. from P&S in 1949 and served in the Air Force as a officer/physician. Erlanger joined the Department of Anesthesiology at New York Hospital in 1957. From 1990–2005, he was the coordinator of the Weill Cornell preanesthesia testing center and charted more than 100,000 patients. In the words of the dean of Weill Cornell Medical College and the president and CEO of NewYork-Presbyterian Hospital, "In his later career, [Dr. Erlanger] became an authority in sports medicine, specifically on the aging process and maintaining wellness through exercise and nutrition. [He] leaves a great legacy of professionalism, integrity and clinical excellence that has significantly contributed to the specialty of anesthesiology." Erlanger also was an associate professor at John Jay College and Borough of Manhattan Community College. He was a fitness enthusiast and devoted member of the bass section of several New York City choruses. Erlanger is survived by his wife, Jane Katz, a Teachers College alumna; son Robert '76, '78 SIPA; daughter, Holly Knight; and five grandchildren. Donations may be made to John Jay College Foundation for Wellness, 555 W. 57th Street, New York, NY 10019.
Alfred "Fred" Tanz, ob/gyn and surgeon, New York City, on November 14, 2007. Born on July 5, 1925, in Brooklyn, Tanz was a graduate of New York Medical College. He served as a captain in the Army and lieutenant senior grade in the Navy. Tanz was attending physician at Lenox Hill Hospital in New York and was clinical professor of obstetrics and gynecology at New York Medical College; he delivered nearly 8,000 babies in his 50 years as a practicing obstetrician. Tanz is survived by his wife, Judith (née Jacobs); children, Steven and Carla Tanz, Sarah and Ron Rich, Larry and Sara Tanz, and P.J. and Brian Slomovitz; and six grandchildren.
1946
Robert Gutman, architecture professor and critic, Princeton, N.J., on November 23, 2007. Gutman was born on August 3, 1926, in New York City and raised in Long Beach. He earned a Ph.D. in sociology in 1956 from GSAS but the focus of his research since the 1960s was architecture. Gutman taught sociology at Dartmouth starting in 1948 before moving to the Rutgers sociology department in 1957. He received a grant from the Russell Sage Foundation to become a special student of architecture at Princeton and at the Bartlett, in London, in 1965. Gutman joined the Princeton architecture faculty in 1969, recruited by its architecture school's dean, and was a faculty member there at the time of his death. He retired from Rutgers in 1996. Gutman held visiting professorships at several schools and was an honorary member of the American Institute of Architects. Among his published work was Architectural Practice: A Critical View (1988) and many articles in scholarly journals. He was predeceased by his wife, Sonya Rudikoff, in 1997; and is survived by a son, John, and his wife, Elizabeth Duffy; daughter, Elizabeth, and her husband, John Wriedt; and three grandchildren. Memorial contributions may be made to Society of Architectural Historians, Chicago, or Princeton Friends Meeting, Princeton, N.J.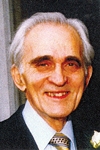 John Procopi, retired business executive, Mahwah, N.J., on July 14, 2007. Procopi was a first lieutenant in Europe during WWII and returned to Columbia to complete his degree in chemistry. After several years working in the United States, Procopi returned to Europe in the capacity of international v.p. of Milton Roy Co., where he established companies in England, France and Germany for the manufacture of kidney machines. Procopi retired from Milton Roy in 1971. After a break of a few months, he became a European consultant for Dosapro Milton Roy in France, which was involved in the manufacture of medical air beds. Later, he consulted for the Hull Corp. in Pennsylvania and retired again in 1976. Procopi and his wife, Rosalind, whom he married in 1963, returned to the U.S. in 2004. He is survived by her; five children, John, Gregory and Denise, from a previous marriage, and Stephen '99 Business and Christopher; 13 grandchildren; and four great-grandchildren.
1947
Torleif Meloe, retired chief economist, New York City, on May 28, 2006. Meloe was born in Bergen, Norway, and immigrated with his family to the United States when he was 6, moving to Brooklyn. In the 1930s, he moved to the Port Richmond area of Staten Island and graduated from Port Richmond H.S. in 1941. Meloe was a second lieutenant in the Army during WWII, serving as a B-17 strategic bomber pilot. He earned an M.A. ('48 GSAS) and Ph.D. ('66 GSAS) in economics and was awarded a Rockefeller Fellowship for graduate study. Meloe's thesis was published as a book, United States Control of Petroleum Imports: A Study of the Federal Government's Role in the Management of Domestic Oil Supplies. For more than 35 years, he worked in Harrison, N.Y., as a chief economist for Texaco Oil Co. Meloe retired in 1987 but returned to work for the company as a consultant for five years. An avid climber, he made the ascent of Mount Kilimanjaro in Tanzania at 66. Meloe enjoyed listening to the opera and collecting Broadway show records. His wife of 55 years, the former Edna Basil, died in 2003. Surviving are his daughters, Erica, and Margaret Johannesen; and a granddaughter.
1949
Arnold Mittelman, physician and researcher, Greenville, Del., on February 3, 2008. Mittelman earned a degree in 1954 from P&S, interned at Johns Hopkins and served his residency at Columbia-Presbyterian. He worked at Roswell Park Cancer Institute (RPCI) in Buffalo, N.Y., beginning in 1961, when he joined it as an associate cancer research surgeon. Mittleman became assistant director of the general clinical research center and then chief of the colorectal service in the surgical oncology department. He also was research associate professor of surgery at the University of Buffalo and was named Professor Emeritus by UB and RPCI in 1991. Though his research interests focused on molecular biology, clinical pharmacology and colorectal surgery, Mittelman's knowledge spanned the spectrum of cancer medicine and research. He published more than 200 articles and abstracts in peer-reviewed journals and co-wrote Chemotherapy of Urogenital Tumors. Mittelman conducted the first clinical trials of photodynamic therapy, which led to the use of the treatment worldwide for several types of cancers. He was a leader on many national cooperative groups. In 2001, Mittelman moved to Delaware and worked as professor emeritus with his friend and RPCI colleague, Dr. Nicholas Petrelli, at the Helen Graham Cancer Center. Mittelman was predeceased in 1999 by his wife, Dr. Edith Sproul, and is survived by his daughters, Sara Sproul- Mittelman and Lorna Jay Meade; two granddaughters; and sister, Lita Kerin. Memorial contributions may be made to the Helen F. Graham Cancer Center, 4701 Ogletown-Stanton Rd., Newark, DE 19713.
1951
Robert O. Harris, labor lawyer and arbitrator, Chevy Chase, Md., on October 1, 2007. Harris was born in New York. He earned a law degree from Yale in 1954 and served in the Army in the 1950s. Harris worked in the general counsel's office for the Department of Health, Education and Welfare and in the solicitor's office at the Department of Labor. He received a second law degree from Georgetown in 1961. Harris was assistant to the chairman of the National Labor Relations Board from 1961–67 before working for the Senate for the next 11 years. As staff director for the Democratic majority on the Senate's District of Columbia Committee, he was a key member of the team that passed the District's home rule law in 1973. Harris was appointed by President Carter in 1977 to the three-person National Mediation Board, which governs labor relations in the railroad and airline fields. He was reappointed by Carter and President Reagan and twice served as chairman. After seven years on that board, Harris was an adjunct law professor at American before joining the International Monetary Fund. He was IMF's ombudsman from 1984–89, then was an arbitrator and mediator, primarily in the airline industry, a career of which he was very proud. Harris was appointed by every president since Reagan to serve on Presidential emergency boards, which convene when labor disputes threaten to interrupt interstate commerce. He was a trustee of the National Cathedral School and enjoyed foreign travel. Harris' survivors include his wife of 49 years, Ritalou Rogow Harris; children, Peter, and Gail Thomason; and three grandchildren.
Nis A. Petersen, retired professor, New York City, on October 26, 2007. Petersen earned a degree from SIPA in 1954 and was a well-known and highly regarded history professor and department chair at New Jersey City College. He is survived by his sister, Lie Ruff; two nieces; and a nephew; and was predeceased by a brother, Heinke. For more on Petersen, see the 1951 Class Notes.
Alan C. Wagner, television programming executive, New York City, on December 18, 2007. Wagner was born in New York City on October 1, 1931, and earned an M.A. in English and comparative literature in 1952 from GSAS. He got his start in television in 1956 when, as a member of a troupe of United States Navy seamen, he did a stand-up comedy bit on The Ed Sullivan Show. In 1957, Wagner was hired as host of Living Opera, a two-hour Sunday morning program on WNYC that featured excerpts from recordings, interviews with music personalities and Wagner's backstage stories. He also wrote a selection of such anecdotes, Prima Donnas and Other Wild Beasts (1961). Wagner hosted the show until 1968. As CBS' East Coast v.p. of programming from 1976–82, he was in charge of developing and overseeing shows such as All in the Family, Kojak, M*A*S*H, The Bob Newhart Show, The Waltons and The Mary Tyler Moore Show. In 1982, Walt Disney Co. hired Wagner to oversee the development of what was then a novel idea, a cable channel dedicated to children and family programming. The Disney Channel, starting as a 16-hour-a-day cable service, premiered in April 1983. Wagner was president for about a year. He is survived by his wife of 51 years, the former Martha Dreyfus; daughters, Susan and Elizabeth; son, David; and five grandchildren.
1955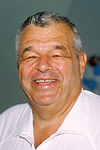 John B. "Jack" Armstrong, retired business executive and football coach, Woodcliff Lake, N.J., on December 19, 2007. Armstrong was born on December 8, 1932, and graduated from Xavier H.S. He played football for the Lions, a tackle under Lou Little, and was on the wrestling team. While studying for his master's at Teachers College (earned in 1958), lightweight football had just come to Columbia, and Little asked Armstrong to coach. He also began coaching at Teaneck H.S. and soon became director of recreation in Teaneck while he was coaching football and wrestling as well as teaching at the high school. Armstrong continued to recruit for the Lions, especially for wrestling. In 1959, he was named head coach of wrestling, football and golf at Tenafly H.S., then he returned to Columbia in 1961 as freshman football coach under head coach Buff Donelli. In 1964, Armstrong joined Merrill Lynch, where he had a 30-year career, managing, mentoring and coaching thousands; he retired as an s.v.p. Armstrong was Columbia's first chairman of the Football Alumni Advisory Committee. He co-founded football's Century Club, a pioneering athletics support group. Armstrong was active in Columbia alumni affairs through the Bergen County (N.J.) Alumni Association, of which he was president. He also was a generous supporter of Columbia athletics and instrumental in recruiting for the Lions. Armstrong was predeceased by his wife, Nancy Kelly Armstrong, and is survived by his children, Eliza '89, '96 SIPA, Annie Armstong-Coben '89 P&S, Molly, Jane Foote, Sara '91, Kate and John; and 19 grandchildren. Memorial contributions may be made to De La Salle Academy, 202 W. 97th St., New York, NY, 10025; Maryknoll, PO Box 302, Maryknoll, NY 10545; or the Columbia College Fund.
1958
Gerald D. Feldman, historian and author, Berkeley, Calif., on October 31, 2007. Feldman was born on April 24, 1937, in the Bronx and grew up there. He graduated magna cum laude from Columbia and earned his doctorate at Harvard in 1964. Feldman went to UC Berkeley as an assistant professor in 1963 and taught there for 44 years. At the time of his death, he was director of its Institute of European Studies and held the Jane K. Sather chair. Feldman wrote 12 books, edited 15 and wrote 130 scholarly articles. His first book, Army, Industry and Labor in Germany, 1914–1918 (1966), explored how heavy industry and socialist labor had collaborated to exploit opportunities provided by WWI. The Great Disorder: Politics, Economics and Society in the German Inflation, 1914–1924 (1993) analyzed the stupendous inflation that followed WWI, and Allianz and the German Insurance Business, 1933–1945 (2001), told how Allianz, a large German insurance company, had given money owed to Jewish beneficiaries of life insurance policies to the Nazi authorities instead and had insured concentration camps. Feldman held Guggenheim and Woodrow Wilson fellowships; was named a Berlin Prize Fellow in 1998–99; and advised the Presidential Commission on Holocaust Assets in the United States. His personal passion was Wagnerian operas. Feldman was divorced from his first wife, Philippa Blume. He is survived by his wife, Norma von Ragenfeld-Feldman; and two children from his first marriage, Aaron and Deborah.
1961
Howard L. McKee, architect, Chicago, and Cascade Head, Ore., on December 8, 2007. McKee was born in Charleston, W.V., on October 27, 1939. He earned a bachelor's in economics, and master's in architecture ('65 Arch.) and urban design ('67 Arch.). McKee joined Skidmore, Owings and Merrill (SOM), and his first assignment was in Washington, D.C., where he worked on the redesign of Pennsylvania Avenue. He also worked on major design projects in Baltimore, Saudi Arabia and at the Esalen Institute in California. In 1971, McKee transferred to the Portland office and headed its Environmental Studies group. The team created the Portland light rail system and the Portland Transit Mall, models for city planners. McKee moved to Chicago in 1984 and joined the design team for the proposed 1992 World's Fair, planned as a celebration for the centennial of the 1893 Chicago World's Fair. Although Illinois scrapped the plan in 1987, McKee and his team made a major contribution to the city by rerouting the Lake Shore Drive artery and designing open green space around the museum campuses, creating the beautiful waterfront drive around Lake Michigan. In 1988, McKee left SOM to do independent design work, including projects in Russia. At the same time, he joined Michael Keiser of Chicago to create the great American links golf course, Bandon Dunes, Ore., which some consider his legacy. McKee is survived by his wife, Kennon Pate McKee; son, Colin; daughter, Paula McKee Shabahang; three grandchildren; brother, Charles; and sister, Wanda. Memorial contributions be made to the Sitka Center for Art and Ecology, PO Box 65, Otis, OR 97368 or online at the Sitka Center Web site to support the Howard McKee Artist Residency Program.
1966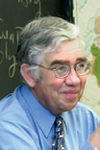 Robert F. Southard, professor, Liberty, Ind., and Oxford, Ohio, on November 6, 2007. Southard was born on July 27, 1945, in Baltimore and was raised in New Jersey. He graduated from Teaneck (N.J.) H.S. and earned a B.A. in history and then a Ph.D., from the University of Chicago, in 1974. Southard completed post-graduate work in Jewish languages and literatures at Hebrew Union College in Cincinnati and had been a professor of history and Jewish studies at Earlham College since 1971. At Earlham, he was associate academic dean from 2001–06 and also regularly taught general education and interdisciplinary courses and held various administrative posts. Southard's publications include a book, Droysen and the Prussian School of History (1994) and numerous articles and presentations on German and Jewish intellectual history. He was a member of Beth Boruk Temple in Richmond. Survivors include his wife of 38 years, Edna; sons, David and Jared; brother, John; and two nephews. Memorial contributions may be given to a fund in Southard's name at Earlham College, 801 National Rd. W., Richmond, IN 47374.
1979
Albert A. Byer, attorney, Ho-Ho-Kus, N.J., on December 19, 2007. Byer earned an M.S.F.S. from the Georgetown School of Foreign Service and a law degree from Syracuse. He was a partner with Satterlee, Stephens, Burke & Burke Law Firm in New York City. Byer influenced the lives of many young people in the community, as he was actively involved in coaching youth programs for many years. He is survived by his wife, Lynda (née Daniels); children, Jonathan and Jennifer; parents, Arnold and Marisa Byer; and brother, Andrew. Memorial contributions may be made to Project Lovematch, PO Box 804, Saddle River, NJ 07458 or the Community Church of Ho-Ho-Kus.
2002
David B. Fisch, consultant, New York City, on February 14, 2008. Fisch was raised in Indianapolis and graduated from Park Tudor H.S. He had lived in New York City since graduation from the College, working first at Hunton & Williams law firm, then at International Biometric Group, and at the time of his death Inductis, a consulting firm. Fisch was an avid figure skater throughout his childhood and adolescence and won a United States Figure Skating Association gold medal in 1997. He enjoyed rock music, the novels of Kurt Vonnegut and following professional sports. Fisch is survived by his parents, Gary and Barrie; brothers, Mark and Adam; sister-in-law, Kate; and grandmother, Margot Katz. Memorial contributions may be made to Congregation Beth-El Zedeck.
Lisa Palladino
Other Deaths Reported
Columbia College Today has learned of the deaths of the following alumni (full obituaries will be published if information becomes available):
1944
William A. Von Heyn, business executive, Bay Shore, N.Y., on July 22, 2007. Von Heyn was a member of Columbia's crew team. He is survived by his children, William, Robert and Carol; their spouses; and seven grandsons.
Robert Jastrow, physicist and space expert, Arlington, Va., on February 8, 2008. Jastrow earned an M.A. and a Ph.D. in physics, in 1945 and 1948, respectively, from GSAS.
1945
Arthur E. Falk, physician, Jensen Beach, Fla., on December 3, 2007. Falk earned an M.D. in 1947 from P&S. Survivors include his wife, G. Lee; daughters, Robyn Schmidtke, Susan Foster, Jennifer Stanley and Karen Fino; and 10 grandchildren.
1952
Edwin M. Kaftal, physician, Troy, N.Y., on November 13, 2007.
1953
Ivan Gold, writer and educator, Dorchester, Mass., on December 23, 2007.
1959
William C. "Billy" Greenburg, journalist, San Bernardino, Calif., on December 15, 2007. Greenburg was a member of Columbia's lightweight football team. He is survived by his daughters, Miriam and Esther; and a grandson.
1971
Kenneth J. Van Wieren, physician, Encinitas, Calif., on December 29, 2007.
1974
Pedro G. Jacas (né Pedro Jacas Gomez), Leonia, N.J., on October 19, 2000.
1977
Harold O. Henry Jr., licensed social worker, North Plainfield, N.J., on January 15, 2008.
1993
Kiersten Conner-Sax, writer, Larchmont, N.Y., on February 2, 2008. Conner-Sax is survived by, among others, her husband, Adam '93; child, Kylie; mother, Mary Ann Conner; and sister, Wendy Nauman.
Obituary Submission Guidelines
Columbia College Today welcomes obituaries for College alumni. Please include the deceased's full name, date of death with year, class year, profession, and city and state of residence at time of death. Biographical information, survivors' names, address(es) for charitable donations and high-quality photos (print, or 300 dpi jpg) also may be included. Word limit is 200; text may be edited for length, clarity and style at editors' discretion. Send materials to Obituaries Editor, Columbia College Today, 475 Riverside Dr., Ste 917, New York, NY 10115-0998 or to cct@columbia.edu.
| | | | | | | |
| --- | --- | --- | --- | --- | --- | --- |
| | | || | | || | | |


CCT Home


This Issue


Previous Issue

CCT Masthead