| | | | | | | |
| --- | --- | --- | --- | --- | --- | --- |
| | | || | | || | | |
OBITUARIES
Jessica A. Zauner '08, Student
Jessica A. Zauner '08 died on April 2 in her hometown of Greenwich, Conn. She was 19. [more]


Hyman Scheinin, retired contractor, furniture maker, curriculum designer and teacher, Willow Grove, Pa., on September 1, 2005. Born on the Lower East Side in 1909, Scheinin was the son of Russian Jewish immigrants. A track star as a young man, he grew up working in his father's Brooklyn furniture shop and became adept at furniture making and upholstering. In the 1930s, Scheinin designed and taught a New York State vocational course on those subjects for immigrants. During WWII, he served in the Army's last horseback cavalry division and learned Chinese in order to be a liaison between the U.S. and Chinese governments. After the war, Scheinin opened a vocational school on the Lower East Side for returning GIs, placing them in furniture industry jobs. Scheinin moved from Brooklyn to Roslyn, N.Y., in the mid-'50s and built houses in the Huntington area of Long Island. He became a home heating systems engineer in the '60s, taught furniture making to New York State prisoners in the '70s, and in the '80s and early '90s developed and ran a vocational program in furniture making, upholstering and interior design for the Federation of Jewish Philanthropies of New York, training and placing hundreds of immigrants in jobs. He spent most of his adult life in Roslyn with his wife of 50 years, Elaine, and spent his final six years in the Philadelphia area. He is survived by his son, Neil, and his wife, Sandy, with whom he lived his last years; son, Richard '76 and his wife, Sara; and three grandsons. Memorial contributions may be sent to Abington Memorial Hospital Foundation, 1200 Old York Rd., Abington, PA 19001.


James S. Morgenthal, retired public relations executive, Boston, on September 12, 2005. Morgenthal was managing editor of Spectator from 1935–36 and was elected Phi Beta Kappa. Upon graduation, he became a copy writer at Gray Advertising. Morgenthal served four years in the Army in WWII, becoming a purchasing agent in Italy and eventually a marketing executive for Healthco, a company that financed medical and dental practices. During the years preceding the war, Morgenthal went to the International Anti-Fascist Youth Conference in Brussels with his father's portable typewriter and sent back long dispatches that were published in Spectator. Morgenthal was married twice; each wife predeceased him. He is survived by a daughter, Deborah; and a granddaughter.




Allan B. Temko, architecture critic, Berkeley, Calif., on January 25, 2006. Temko was born in New York City in 1924 and grew up in Weehawken, N.J. He was a naval officer in the Pacific during WWII. After the war, Temko finished his studies at Columbia and headed to California, where he was a graduate student at UC Berkeley and met Elizabeth Ostroff, whom he married in 1950. The Temkos moved to Paris, where he taught at the Sorbonne and wrote his first book, Notre Dame of Paris, the definitive book on the famed cathedral. After returning to the Bay Area in 1955, Temko taught journalism at UC Berkeley and wrote for publications such as Harper's. He was said to be the inspiration for the character Roland Major in Jack Kerouac '44's On the Road. The self-styled activist critic became the San Francisco Chronicle 's architecture critic in 1961. Admirers said his writing helped shape the city's skyline, influencing the design of shopping centers, office towers, bridges and transportation stations throughout the Bay Area; his strongly-worded articles also occasionally resulted in lawsuits. Temko was awarded the Pulitzer Prize in criticism in 1990. He retired three years later but continued to write. He served on the review panel to select the designer for a new cathedral for the Diocese of Oakland, a project that broke ground last year. Temko was predeceased by his wife and is survived by a daughter, Susannah; son, Alexander; brother, Stanley; and two grandchildren.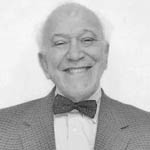 Morton Birnbaum, physician, lawyer and mental health advocate, Brooklyn, N.Y., on November 26, 2005. Birnbaum was born on October 20, 1926, in Brooklyn and raised there. He dropped out of high school before returning to Erasmus Hall H.S. for evening classes. He served in the Navy and eventually went to the Law School, where he earned a degree in 1951. His first job after graduating was handling financial transactions for his uncle, who exported sewing machines to Japan. Birnbaum returned to New York to earn his M.D. from New York Medical College in 1957. Mental illness became his area of legal expertise, and after medical school, he began fighting for mentally ill patients' rights. He first worked as a general practitioner and gradually shifted into gerontology. A 1958 postdoctoral fellowship at Harvard helped Birnbaum hone the ideas that became "The Right to Treatment." In 1960, the American Bar Association Journal printed an article he wrote that included the first published use of the term "right to treatment" as it applied to the mentally ill. He also coined the term "sanism" to describe discrimination against the mentally ill. Birnbaum was a lawyer in the early stages of the landmark O'Connor v. Donaldson case, which went to the Supreme Court in 1975 and established that patients cannot be confined involuntarily if they are not a proven threat and are not being treated. Among Birnbaum's other achievements was a 1984 decision in federal appeals court establishing the right to treatment. Birnbaum worked pro bono, nights and weekends, while supporting himself through his small gerontology practice in Bedford-Stuyvesant. He continued his work for better care in hospitals and Medicaid benefits for patients in state hospitals until a few years ago. Birnbaum is survived by his wife, Judith; children, Jeanette, Julius, Jacob, Belinda, Rebecca and David; three grandchildren; and brother, Bernard.

1949

William S. Rubin, art historian and curator, New York City and Pound Ridge, N.Y., on January 22, 2006. Rubin was born in Brooklyn in 1927 and attended the Fieldston School, serving as captain of the football team his senior year. He became close with one of his Fieldston teachers, Victor D'Amico, director of education at the Museum of Modern Art (MoMA). Rubin began spending much of his free time at the museum working on special projects with D'Amico. He entered the College, and, after interrupting his studies to serve in the American occupation forces in Europe, earned a bachelor's in Italian language and literature. He studied musicology at the University of Paris for a year before returning to Columbia, earning a Ph.D. in art history and archeology in 1959. A course in medieval art taught by Meyer Schapiro '24 inspired him to shift to art history. During the 1950s and '60s, Rubin taught art history at Sarah Law­rence and CUNY, was an editor for Art International and collected postwar art. He became friendly with Alfred H. Barr Jr., MoMA's first director. In 1957, Barr invited Rubin to organize a small MoMA exhibition; in the mid-1960s, he asked him to oversee MoMA's Dada and Surrealism survey in 1968. Rubin joined MoMA's painting and sculpture staff as curator in 1967, was named chief curator of painting and sculpture in 1969 and director of the department in 1973. He was known for his indefatigable energy in wooing collectors and negotiating with dealers. At the time of his death, he was completing a book on the works he acquired for the museum. Rubin, whose first three marriages ended in divorce, is survived by his wife, Phyllis Hattis; daughter, Beata; and brothers, Richard and Lawrence.


Lester M. Chace Jr., artist and portraitist, Pekin, Ill., on December 8, 2005. Born in 1925 in Pekin, Chace served in WWII in France and then Japan. After the war, he enrolled in the College on the GI Bill and studied art. After earning his bachelor's, he enrolled in Columbia's Graduate School of Painting and Sculpture, leaving after two years because he preferred a more classical style to the school's abstract, modernist style. From 1953–59, Chace worked for Portraits Inc. in New York City as a children's portrait artist and later became known for painting portraits of presidents, first ladies, generals, socialites and ordinary people. A 1959, after losing an important work in New York after a night on the town (the portrait later was recovered), Chace returned to Pekin, where he joined the Rotary Club, Grace United Methodist Church and Alcoholics Anonymous. He continued to accept portrait commissions and taught portrait painting at the Pekin YWCA. In 1978, Chace sent Betty Ford a portrait he had painted of her after the former first lady mentioned him in a televised interview as one who had inspired her to overcome her alcohol addiction. Chace's other portrait subjects have included former presidential candidate Steven Forbes; Presidents John F. Kennedy and Ronald Reagan; Jacqueline Kennedy; and Sen. Everett Dirksen. His portrait of Mrs. Kennedy still is displayed in the White House. Chace still was accepting portrait commissions in 2002, and several of his works are included in Columbia's art collection, including a portrait of Lou Gehrig '25 that hangs in the Dodge Fitness Center. He is survived by a sister, Selma Ballentine; a niece; and two nephews.


Alvin M. Kaye, professor emeritus, Rehovot, Israel, on October 19, 2005. A Pulitzer Scholar at the College, Kaye earned an M.A. in zoology from GSAS in 1956 and a Ph.D. from Penn the same year. After a brief return to Columbia at P&S, also in 1956, to learn new techniques in biochemistry, Kaye moved to the Weizmann Institute of Science in Rehovot to work on cancer re­search. He remained there his entire career, rising from research assistant in the department of experimental biology to become Joseph Moss Professor of Molecular Endocrinology in 1981, professor in the department of hormone research in 1986, professor in the department of molecular genetics in 1995 and professor emeritus in 2000. At the institute, Kaye studied mechanisms of carcinogenesis, particularly those mediated by urethane. He also worked on DNA methylation, performing pioneering studies on a process that eventually was understood to be an important mechanism regulating gene expression. Kaye was a member of numerous scientific societies and an organizer of local and international conferences. He was an editor of the Journal of Steroid Biochemistry and Molecular Biology. Kaye was widely respected by his colleagues for his broad scientific knowledge and was a devoted mentor to many graduate students. He was interested in the philosophy and ethics of science, to which he devoted much study in his later years. Kaye is survived by his wife, Myra Ockrent Kaye; he was predeceased by a son, David, in 1979. Kaye also is survived by a brother, Gordon I. Kaye '55, '57 GSAS, '61 GSAS; and by his nieces, Jacqueline Kaye Dufresne and Vivienne Kaye West, and their children.


Stuart D. Perlman, attorney, Skokie, Ill., on January 3, 2006. Perlman was born in New York City. He graduated from Yale Law School and was a practicing attorney for more than 47 years; he was a member of the Standard Club. Perlman is survived by his wife of 45 years, Avis (née Rubin); children, Ira and his wife, Lauren; Benay Meisels and her husband, Ira; and Harris and his wife, Melissa; seven grandchildren; and sister, Renee Lieber and her husband, Howard. Memorial contributions may be made to the Jewish Federation of Metropolitan Chicago, Stuart D. Perlman Cancer Research Fund, 1 South Franklin St., Chicago, IL 60606.


Elliot L. Packer, entrepreneur, Warwick, R.I., on November 29, 2005. Packer was born in New York City May 20, 1937. He attended P.S. 69 in Jackson Heights and Abraham Clark H.S. in Roselle, N.J. After the College, Packer moved to California, where he met Claire Davison, whom he later married. He worked in the Space Sciences Program at Stanford with Joshua Lederberg and Carl Sagan and earned a Ph.D. in comparative biochemistry from UC Berkeley. In the '70s, Packer returned East, where he invented and patented a gold recycling device that led to his first successful business. Then, in the early days of the PC revolution, he designed image retrieval software and ran a successful business as a system integrator of image management systems. His third business, in Rhode Island, was a dot-com specializing in Internet image presentation. His most recent project was an Internet/cell phone gambling game. Packer is survived by his wife; and children, Winona, Melina and Zachary '06.
Lisa Palladino
Other Deaths Reported
Columbia College Today also has learned of the deaths of the following alumni (full obituaries will be published if further information becomes available):
1936: Burton D. Hatch, Blue Springs, Mo., on September 10, 2005.
1939 : Edward F. Anderson, retired, Lake Havasu City, Ariz., on September 18, 2005.
1941: Robert M. Shapiro, New York City, on December 27, 2005. Shapiro entered with the College Class of 1941 and earned a B.S. from the Business School in 1941.
1942 : Alden F. Whitehead, Aiken, S.C., on September 23, 2005. Whitehead earned a degree from the Law School in 1943.
1950 : Gorton V. Carruth Jr., author, Briarcliff Manor, N.Y., on January 30, 2006. Carruth earned an M.A. in English and comparative literature from GSAS in 1954.
1960 : Edward I. Curtiss, physician, Pittsburgh, on February 15, 2006.
| | | | | | | |
| --- | --- | --- | --- | --- | --- | --- |
| | | || | | || | | |


CCT Home


This Issue


Previous Issue

CCT Masthead