| | | | | | | |
| --- | --- | --- | --- | --- | --- | --- |
| | | || | | || | | |
BOOKSHELF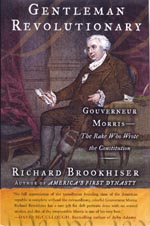 Gentleman Revolutionary: Gouverneur Morris [Class of 1768] — The Rake Who Wrote the Constitution by Richard Brookhiser

Gentleman Revolutionary: Gouverneur Morris [Class of 1768] — The Rake Who Wrote the Constitution
by Richard Brookhiser. This biography of Gouverneur Morris reveals the colorful life of "the one-legged, philandering genius" who not only drafted the Constitution but also gave New York City its street grid and helped to make the Erie Canal possible (Simon & Schuster, $26).
Alexander Hamilton [Class of 1778]: A Life
by Willard Sterne Randall. This intimate, 496-page biography delves into different stages of Hamilton's short yet illustrious life, including his experience at King's College, where he sought to study medicine but switched to law after his difficulties in math and chemistry (HarperCollins, $32.50).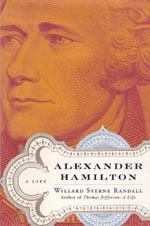 Alexander Hamilton [Class of 1778]: A Life by Willard Sterne Randall

The Intelligent Investor, revised edition
by Benjamin Graham '14 with updated commentary by Jason Zweig '82. This fourth edition of the critically acclaimed guide, which focuses on investment principles and investors' attitudes, has been hailed by billionaire Warren Buffet '51 Business as "by far the best book about investing ever written" (HarperCollins, $19.95).
Love Company: L Company, 399th Infantry Regiment, of the 100th Infantry Division During World War II and Beyond
by John M. Khoury '45. Khoury was a college sophomore when he was called to active duty. In this book, he recalls his experiences serving with his infantry company as one of many "infants" in the foxholes (Chi Chi Press, $14.95).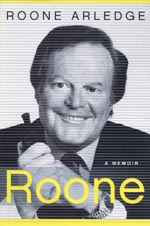 Roone: A Memoir by Roone Arledge '52

Roone: A Memoir
by Roone Arledge '52. This posthumous memoir presents a behind-the-scenes look at network television with anecdotes about its memorable moments and colorful figures through the eyes of the man who revolutionized broadcast television as the president of ABC News and ABC Sports (HarperCollins, $25.95).
Confessions of a Secular Jew: A Memoir
by Eugene Goodheart '53. An exploration of faith and beliefs, this book reflects on the nature of Jewish identity through personal accounts of disillusionment in "progressive" religious education and a commitment to preserving the fundamental elements of Jewish culture and tradition (The Overlook Press, $27.95).
Toward Nuclear Abolition: A History of the World Nuclear Disarmament Movement, 1971 to the Present
by Lawrence S. Wittner '62. This scholarly study, the final volume in an award-winning trilogy, maintains that worldwide citizen activism has been the key factor in curbing the nuclear arms race and preventing nuclear war (Stanford University Press, $75 cloth, $32.95 paper).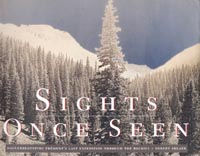 Sights Once Seen: Daguerreotyping Frémont's Last Expedition Through the Rockies by Robert Shlaer '63

Sights Once Seen: Daguerreotyping Frémont's Last Expedition Through the Rockies
by Robert Shlaer '63. Using meticulous research and his skill with the camera, Shlaer makes an unusually significant contribution to the understanding of early visual perception and photographic documentation of the American West (Museum of New Mexico Press, $45).
To Do the Right and the Good: A Jewish Approach to Modern Social Ethics
by Elliot N. Dorff '65. Identifying social justice as a "central Jewish principle," this book discusses the Jewish perspective on topics such as family, poverty, privacy and war as well as Jewish social ethics in relation to non-Jewish belief systems (The Jewish Publication Society, $34.95).
The Bible Code II: The Countdown
by Michael Drosnin '66. This sequel to the international bestseller Bible Code begins as the author witnesses the attacks on the World Trade Center towers, which he believes were predicted in the Bible code. The book documents the author's journey around the world as he tries to warn leaders that the Bible predicts an apocalyptic, nuclear world war (Viking, $26.95).
Who Sleeps With Katz
by Todd McEwan '75. In this salute to the enchanting qualities of New York city life, an urbanite who learns that he has lung cancer traverses the streets of Manhattan and is reminded at each street corner of a life filled with memorable moments (Granta, $18.95).
Out of the Fog: The Sinking of Andrea Doria by Algot Mattsson. In this new translation, edited by Gordon W. Paulsen '49L and Bruce G. Paulsen '80, English readers learn of the miscalculations of two captains that resulted in the collision of the Italian passenger liner Andrea Doria and the Swedish America liner Stockholm, which resulted in the sinking of the former (Cornell Maritime Press, $24.95).
Nuclear North Korea: A Debate on Engagement Strategies
by Victor Cha '83 and David C. Kang. This book argues for "some sort of conditional" strategy of engagement with North Korea while examining the debate on North Korea from both "hawk" and "dove" ends, analyzing the intentions of Kim Jong-il and his regime and assessing the implications of possible nuclear proliferation (Columbia University Press, $24.50).
Karaoke Nights: An Ethnographic Rhapsody
by Rob Drew '83. Combining first-person accounts with a theoretical analysis of the karaoke experience, this "sociological parable" explores the cultural and social implications of engaging in public amateur performances (Altamira Press, $24.95).
Famous Americans
by Loren Goodman '91. This poet's first collection, selected by W.S. Merwin for the Yale Series of Younger Poets, presents the absurdities of American pop culture using unconventional forms such as an interview, a script, a timeline and an epistolary (Yale University Press, $12.95).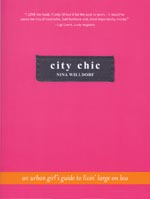 City Chic: An Urban Girl's Guide to Livin' Large on Less by Nina Wildorf '99

City Chic: An Urban Girl's Guide to Livin' Large on Less
by Nina Willdorf '99. This guide for the "Fiscally Challenged 20s and 30s" offers penny-pinching tips and advice for young, urban women who still want to live the "luxe life." Topics range from learning to cook with only five spices, cutting costs on hair care and satisfying shopping cravings without spending too much (Sourcebooks, Inc., $12.95).
The Economics of the World Trading System
by Kyle Bagwell, Kelvin J. Lancaster Professor of Economic Theory, and Robert W. Staiger. This theoretical framework examines the origin and design of the General Agreement on Tariffs and Trade and the World Trade Organization, with a focus on the terms-of-trade externality as the rationale for international trade agreements (MIT Press, $29.95).
Taxation Without Representation in Contemporary Rural China
by Professor of Political Science Thomas P. Bernstein and Barnard Professor of Political Science Xiaobo Lü. Bernstein and Lü show how and why China's developments have led to tension between peasants and central and local governments, debating whether China can overcome domestic problems to increase its growing strength (Cambridge University Press, $70).
A Diplomatic Revolution: Algeria's Fight for Independence and the Origins of the Post-Cold War Era
by Associate Professor of History Matthew Connelly. This study of Algeria and its Front de Libération Nationale reevaluates the role of the North African region in international history and its impact on France, especially during the Cold War (Oxford University Press, $26).
New Jersey Dreaming: Capital, Culture, and the Class of '58
by Professor of Anthropology Sherry B. Ortner. The pioneering anthropologist focuses her attention on her Newark roots as she tracks down nearly all 304 of her classmates in order to examine the role of social class in Weequahic High School's Class of 1958 (Duke University Press, $29.95).
L.B., P.K.
Columbia College Today features books by alumni and faculty as well as books about the College and its people. For inclusion, please send review copies to:
Laura Butchy, Bookshelf Editor
Columbia College Today
475 Riverside Drive, Ste 917
New York, NY 10115-0998
| | | | | | | |
| --- | --- | --- | --- | --- | --- | --- |
| | | || | | || | | |