| | | | | | | |
| --- | --- | --- | --- | --- | --- | --- |
| | | || | | || | | |
BOOKSHELF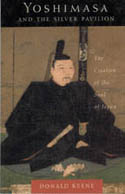 Yoshimasa and the Silver Pavilion: The Creation of the Soul of Japan by Donald Keene '42, Shincho Professor of Japanese Literature and University Professor Emeritus. Though Yoshimasa has been considered the worst shogun ruler of Japan, his great achievement was shaping Japanese aesthetic taste by developing the Temple of the Silver Pavilion, Japanese gardens, the tea ceremony and other aspects of Japanese culture (Columbia University Press, $19.95).
Practicing And Other Stories: A Memoir by Dr.Ralph G. DePalma '53. In telling of his rise from childhood in the Bronx to chair of surgery at the University of Nevada, the author recounts his personal and professional journey through societal, sexual and medical revolutions, remembering the people and places that shaped him (Xlibris Corp., $18.69).
N.Y. / L.A. by William Kronick '55. In the author's third novel, successful actor Matthew Fleming must decide whether to pursue murder accusations for the death of his lover, which may ruin his acting career, or to remain silent about who he believes killed her (AuthorHouse, $25).
Herbert Putnam: A 1903 Trip To Europe edited by John D. Knowlton '56. Constructed from the letters written during a brief interlude in Europe, this compilation offers "a slice of life" through the librarian of Congress' eyes and thoughts, drawing a portrait of his work, his values and his life at the height of his career (Scarecrow Press, $25).
Acting: Working In The Theatre edited by Robert Emmet Long '56. In this first of four volumes, drawn from 30 years of American Theatre Wing archives, many of the greatest performers in contemporary American theater relate their experiences (Continuum, $14.95 paperback).
The Professors: The 101 Most Dan­gerous Academics in America by David Horowitz '59. In the best-selling author's "intellectual call to arms," he describes how radical liberals have infiltrated public and private universities and are teaching beyond their expertise to promote their anti-American political agendas; Columbia tops the list with nine professors (Regnery Publishing, Inc., $27.95).
Funny Business: Moguls, Mobsters, Megastars and the Mad, Mad World of the Ad Game by Allen Rosenshine '59. As chairman of BBDO Worldwide and with nearly 45 years in the advertising business, the author shares his encounters with big-name corporate and industry leaders, mobsters and stars (Beaufort Books, $24.95).
Exploring Ancient Skies: An Encyclopedic Survey of Archaeo­astronomy by Eugene F. Milone '61 and David H. Kelley. The authors bring together archaeology and astronomy to map out the skies during critical celestial events and to better understand the practices of ancient astronomers and the cultural significance of the stars (Springer, $298).
Bella Donna: a dark comedy in two acts by David Copelin '66. Winner of the Toronto Fringe New Play Award, this play combines high drama and slapstick humor to create a story of sexual, political and religious intrigue in 16th-century Italy surrounding the infamous Lucrezia Borgia (Theatre Communications Group, $16.95).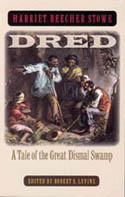 The Entrepreneurial Conversation: The Powerful Way to Create Mutually Beneficial, Long-Term Business Relationships by Edward G. Rogoff '72 and Michael Corbett. The authors promote successful communication through straightforward conversations, emphasis on listening and moving away from outdated selling techniques toward long-term goals and relationships (Pinnacle Books, $22.95).
Dred: A Tale of the Great Dismal Swamp by Harriet Beecher Stowe, edited by Robert S. Levine '75. Levine's introduction explains the antislavery debates Stowe was involved in while writing her second novel and its relevance to literary history as well as current racial debates (University of North Carolina Press, $21.95).
Servant Leadership: Jesus & Paul by Efrain Agosto '77. Using one of the New Testament's most prominent figures as a guide, the author explores early Christian leadership as a model for modern religious leadership, focusing on the qualities, development and functions of such leaders (Chalice Press, $18.99).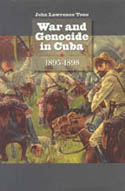 War and Genocide in Cuba, 1895–1898 by John Lawrence Tone '81. Spain's "reconcentration" policy in Cuba and Cuba's war for independence from Spain are reexamined by the author, who believes the war is paradigmatic of warfare in Latin America and that the United States was necessary for Spain's defeat (University of North Carolina Press, $35).
Protestantism In America by Lauren F. Winner '97 and Randall Balmer. Providing a detailed portrait of Protestantism in America, the authors trace its history, describe its subgroups and observe how Protestantism and American social issues affect each other (Columbia University Press, $24).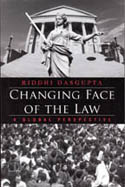 Changing Face Of The Law: A Global Perspective by Riddhi Dasgupta '07. A College senior, the author explores the rule of law and legal traditions of the United States, India and other commonwealths to examine how they affect the countries' global interactions (iUniverse, $39.95).
The Structure and Dynamics of Networks edited by Albert-László Barabási, associate professor of sociology; Duncan J. Watts, associate professor of sociology; and Mark Newman. An informative resource that explains the new research and studies of the "science of networks," this book covers prominent social networks ranging from friendship and the Internet to diseases and terrorism (Princeton University Press, $49.50).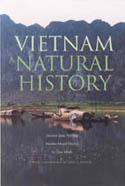 Musical Childhoods & the Cultures of Youth edited by Susan Boynton, assistant professor of music, and Roe-Min Kok. This collection of 10 essays examines how music affects the lives of children from a wide range of cultures and forms their identities (Wesleyan University Press, $24.95).
Vietnam: A Natural History by Eleanor Jane Sterling, adjunct professor of ecology, evolution and environmental biology, Martha Maud Hurley and Le Duc Minh. Vietnam is rich in biodiversity, and this book collects information on new and rare species, their evolution and their conservation (Yale University Press, $40).
Oriana Magnera '09,
Carmen Jo Ponce '08
Columbia College Today features books by alumni and faculty as well as books about the College and its people. For inclusion, please send review copies to:
Bookshelf Editor
Columbia College Today
475 Riverside Dr., Ste 917
New York, NY 10115-0998
| | | | | | | |
| --- | --- | --- | --- | --- | --- | --- |
| | | || | | || | | |