Obituaries
---
1923
---
Alan J. Altheimer, attorney, Highland Park, Ill., on March 30, 1999. Altheimer was partner in the international law firm of Altheimer & Gray, based in Chicago, which he led for many years. A nephew of the firm's founding partner, he had practiced law there since 1926, shortly after his graduation from Columbia Law. Instrumental in building up his firm, he was still providing counsel to clients and fellow attorneys after 73 years in practice. Altheimer also was known around Chicago for vigorous advocacy of improved race relations; he promoted dialogue between African American and white leaders in the city, and he worked to improve education in the inner city. He served on the board of directors of the Chicago Bar Foundation and aided various committees of the foundation, as well as committees of the state and national bar associations. A former director of The Standard Club of Chicago, Altheimer also worked closely with the Jewish Council on Urban Affairs. He was past president of the Phi Sigma Delta fraternity, the Young Men's Jewish Council of Chicago, the North Shore Congregation Israel in Glencoe, Ill., the National Jewish Welfare Board (Midwest Section), and the Union of American Hebrew Congregations (Midwest Region). He was the recipient of numerous awards and citations, including the Frank L. Weil Award of the national Jewish Welfare Board for Distin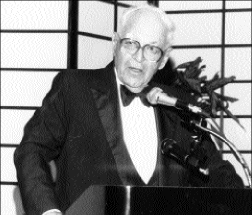 Alan J. Altheimer '23
guished Service to Community Center Field and the Acts of Kindness Award of the Synagogue Council of America. The Columbia University Law School Alumni presented him with its Professional Merit Award, and Columbia College presented him with a John Jay Award for Professional Achievement in 1990.
---
---
Sidney Cohen, retired physician, Peoria, Ariz., on October 25, 1997. A member of Phi Beta Kappa, Cohen, who received his medical degree from P&S, had a private practice in New York and taught at NYU Medical School. He served as a commander in the U.S. Navy during World War II.
---
---
Henry A. Grant, Sarasota, Fla., on September 13, 1998. Grant also received a master's degree from the School of Architecture and Planning.
---
---
George H. Cooley, retired architect, New Rochelle, N.Y., on January 17, 1998. Cooley, who earned a bachelor's of architecture degree from the School of Architecture, worked as an architect for the Edison Co.; Voorhees Walker, Foley, Smith; John Graham & Co.; and F. X. Gina & Associates. He also served as architectural advisor for Allied Stores.
---
---
Henry Booke, retired teacher, Bellows Falls, Vt., on April 22, 1998. Booke taught for many years at Great Neck South Senior High School, in Great Neck, N.Y.
---
---
William Hill Clyde, airline pilot and executive, San Francisco, October 26, 1998. Clyde, who eventually took his B.A. from Williams College, flew as a captain for Continental Airlines and held a number of positions in the airline industry.
---
---
Gerald Dickler, attorney, New York, February 13, 1999. The son of Russian and Rumanian immigrants, Dicker graduated from the Law School in 1933 at age 20. He then worked for two years at the law firm of Sam Rosenman, a member of FDR's "brain trust," before going into private practice. When Dickler was asked to help organize the first radio workers' union, his career shifted permanently toward working with artists, performers and the media. Dickler's work with the union, a forerunner of the modern American Federation of Television and Radio Artists (AFTRA), led to other media ventures. With Lowell Thomas, the writer and broadcaster, and Mike Todd, the movie director, Dickler promoted Cinerama, a wide-screen movie format. When Cinerama was sold in the 1950s, Dickler and some partners purchased a small radio station in Albany, N.Y., and a television station in Durham, N.C. Dickler became corporate secretary of the new business, Capital Cities Broadcasting. Later called Capital Cities Communications, it merged with ABC in 1986 to form Capital Cities/ABC Inc., and Dickler was made a board member emeritus. At the same time as he was pursuing his media interests, Dickler continued with his legal work. He represented John Henry Faulk (without pay) in litigation with CBS, which had fired Faulk from its radio and television stations after allegations that Faulk harbored communist sympathies. In 1962, he penned Man on Trial: History-Making Trials from Socrates to Oppenheimer, which summarized 13 historically pivotal trials. He joined what is now the firm of Hall, Dickler, Kent, Friedman & Wood in 1959, from which he retired as a senior, founding partner in 1989. During the convoluted, multi-year legal wrangling over the estate of abstract expressionist artist Mark Rothko, who committed suicide in 1970, Dickler represented the guardian and aunt of Rothko's young son, Christopher. In 1995, Dickler, who was the lawyer for the estate of Lee Krasner, the abstract impressionist painter and widow of Jackson Pollock, fulfilled provisions of her will by helping establish the Pollock-Krasner Foundation. At his death, Dickler was chairman of the foundation, which has assets of nearly $50 million and awards grants to "talented visual artists in need of funds" in the United States and abroad.
Robert O. Kleefeld, retired attorney, White Plains, N.Y., on March 21, 1999.
---
---
Aldo Leo Broggi, retired architect, New York City, on February 18, 1999.
---
---
Stanley I. Fishel, retired advertising executive, New York City, on October 25, 1998. Fishel enjoyed a successful career in advertising, eventually becoming chairman of the board of the New York-based Fairfax Advertising Agency, a division of Saatchi & Saatchi/ Worldwide, where he was appointed executive committee member emeritus upon retirement. Previously he had worked at Jasper, Lynch & Fishel, Imperial Galleries, and the United Artists Corp. During World War II, Fishel served as a lieutenant commander in the U.S. Coast Guard. While at the College, Fishel was president of the Columbia chapter of the Zeta Beta Tau fraternity. He later served as an alumni trustee of the fraternity and its national president, and was credited with establishing its program of student loans and scholarships. Named Interfraternity "man of the year" by the National Interfraternity Conference, he was a founder and third president of the Columbia Alumni Interfraternity Council. The Zeta Beta Tau fraternity has established the Fishel Fellowship Fund, a cash prize in his honor for an undergraduate fraternity member who demonstrates leadership, academic achievement, and participation in athletics or other campus activities.
Robert Yarmouth Gromet, physician and peace activist, Waltham, Mass., on September 6, 1998. Gromet, who served as a major in the U.S. Army during World War II, was a radiologist in practice in Valley Stream and Queens, N.Y., and worked with the Veterans Administration and Health Insurance Plan (HIP). An early practitioner of screening mammography, he was a participating physician in the pioneering HIP study that proved the benefits of mammography in reducing breast cancer deaths. Beyond his medical practice, Gromet became a proponent of world peace and justice through disarmament and world federalism. He became North American coordinator for the World Federalist Society and supported United Nations initiatives to promote human rights. He also authored monographs, plays and articles that supported a world constitution as a vehicle for world peace. Gromet's interest in poetry and religion prompted him to author two poetic interpretations of the five books of Moses, The Old Testament Story (1960) and In the Beginning, God...(1965). Gromet, who had retired to Bay Harbor Island, Fla., died at his daughter's Massachusetts home.
Judson Hyatt, Huntington, D.C., on March 29, 1999.
---
---
Albert M. Hall, retired metallurgist, Dublin, Ohio, on December 22, 1997. Hall, who also earned a B.S. in metallurgy from the Engineering School, worked as a research metallurgist at the International Nickel Company in West Virginia and as a research engineer at the Battelle Memorial Institute in Columbus, Ohio. In 1954, he authored Alloys of Iron: Monograph on Nickel in Iron and Steel. In the years before his death, he worked as a metallurgical consultant in Ohio.
Edwin Isaacson, physician, Cranbury, N.J., on March 16, 1999.
George P. Schwab, physician, Bergen, N.J. Schwab received a master's from the Graduate School of Arts and Sciences.
Leonard Schreiber, retired attorney, Westport, Conn., on March 13, 1999. Schreiber (who was usually called "Lee") attended the Law School and practiced law in New York, most recently as a senior partner at Schreiber and McBride. He served as general counsel to Atari Corp. and Commodore International. He also traveled widely – in Europe, Africa, the Far East and Australia – often in conjunction with his legal practice. A devoted alumnus of the College, Schreiber was active in alumni affairs, serving as a member of the Alumni Association board, a class leader and class correspondent for Columbia College Today. Morgan G. Thomas, retired marketing manager, Madison, N.J., on September 12, 1997.
---
---
Henry Mezzatesta, retired physician, Setauket, N.Y., on November 11, 1998. Mezzatesta, who earned his medical degree from New York State Medical School, had practiced urology in Port Jefferson, N.Y. Survivors include his son, Michael '70.
---
---
Francis J. Koschir, Jr., physician, Richmond Hill, N.Y.
Boris Todrin, retired advertising executive, Middlebrook, Va., on February 10, 1999.
---
---
Cornelius G. Fitzgerald, retired chemist, St. Petersburg, Fla.
Irwin H. Kaiser, retired physician and professor, New Rochelle, N.Y., on March 17, 1999. Kaiser, who received his medical degree from Johns Hopkins and a doctorate from the University of Minnesota, was a professor emeritus of obstetrics, gynecology and women's health at the Albert Einstein College of Medicine in the Bronx. During his 30 years at the school, he served as department chairman, was widely recognized as a champion of women's health issues and women's access to health care, and was a vigorous proponent of patients' rights. Previously, he taught at the University of Minnesota and the University of Utah in Salt Lake City. He is survived by his wife, Judge Barbara Lieberman Kaiser '40 Law.
John J. McMahon, Jr., retired real estate appraiser, Greenfield, Mass., on March 6, 1999. McMahon was a Sachem and a student athlete at the College, playing football and running track. He worked in real estate appraising in New York State and in Massachusetts.
---
---
Victor Paul Weidner, retired executive, Sugar Land, Texas, on October 3, 1997. A native of Mineola, N.Y., Weidner was a navy lieutenant during World War II, serving on the Blue Ridge, the flagship of Admiral Barbey. After the war, Weidner was employed for 39 years with the M.W. Kellogg Co., with overseas posts in Perth, Australia, and London, and domestic assignments in New York, and, more recently, Dallas and Houston.
---
---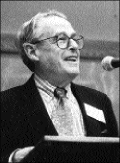 Lawson Bernstein '40
Lawson Bernstein, retired lawyer, Pittsburgh, Penn., on January 25, 1999. Awarded a gold crown and silver crown while at the College, Bernstein served as chairman of the Boar's Head Society and of the Pre-Law Society, vice president of Zeta Beta Tau fraternity, associate editor of the Columbia Daily Spectator, and managing editor of the Columbia Review. He entered Yale Law School, but interrupted his legal education to join the army during World War II, where he became a captain in Special Services. After war's end, he stayed in the Army long enough to present the Special Services division's budget to Congress. He finished his legal studies at NYU and began a distinguished career as a trial lawyer that spanned half a century. In a 1984 Forbes article, "Sherlock Bernstein," he was credited with uncovering widespread corruption in conjunction with the collapse of Frigitemp Corp, where he had been appointed a trustee-in-bankruptcy. In recent years, he served "of counsel" at Hartman & Craven and as senior counsel at Silverman Harnes Harnes Prussin & Keller. Both the son and father of Columbia College graduates, Bernstein served his alma mater for nearly 60 years. His devotion to the Class of 1940 manifested itself in service as class president, as chair and co-chair of his class's annual fund drive, and as chair of its 50th and 55th reunion committees. A vocal supporter of all the College's alumni, he served on countless dinner committees and became a valued friend to other alumni groups, notably Columbia College Women and the Young Alumni of Columbia College. Elected to the Board of Directors of the Columbia College Alumni Association, he was later appointed the Association's secretary. Columbia acknowledged Bernstein's devotion with many honors, including the Alumni Association's President's Cup and the Alumni Federation's Alumni Medal, and election as a fellow of the Heyman Center for the Humanities. His other philanthropic work included the presidency of the Maimonides chapter of B'nai B'rith in New York. Bernstein moved to Pittsburgh from New York City in July 1998 after his illness was diagnosed. Survivors include a son, Richard '79. A memorial service will be held at Columbia's St. Paul's Chapel on Friday, June 11, 1999, at 4:00 p.m.
---
---
Arthur S. Clarke, businessman, Glen Cove, N.Y., on October 9, 1999. Born in Brooklyn, Clarke was an oarsman while at the College, winning the Bouvier Memorial Cup in 1938, and a member of the Nail Keg Society. During World War II, he served with the 1306 Engineer Regiment under General George Patton and later saw action in the Pacific theater. From 1996 until the time of his death, Clarke was president of AS Clarke Equipment Sales, a manufacturer's representative firm specializing in liquid and petroleum control equipment. Previously, he had served as sales manager of Equipment Specialists, regional sales manager for Rockwell International, and sales
engineer for the Ralph N. Brodie Company of Oakland, Calif.
---
---
Robert D. Bowles, accountant, Redwood City, Calif., on January 16, 1998. Bowles, who served in both World War II and the Korean War, earned an MBA from Stanford. A New Jersey native, he spent most of his life in San Francisco, where he had his own certified public accountant practice. Bowles was an active member of the Sierra Club and the Kiwanis Club of Golden Gate/Pacific. A member of the Calvary Presbyterian Church of San Francisco for 34 years, he joined San Mateo's Unitarian Universalist Church in 1983 when he moved to Belmont.
---
---
John Brook Crosson, insurance executive, Bloomfield, Conn., on February 21, 1999. After military service in the Pacific as a navy pilot during World War II, Crosson began a life-long insurance career in metropolitan Hartford, Conn., as a field representative with Aetna Casualty & Surety Co. After working for 10 years with the George B. Fischer Agency, Crosson formed his own independent insurance agency. In the early 1980s, his agency merged with the Abrahams Agency, where Crosson worked until his death. Appointed by Governor Abraham Ribicoff to serve on two state insurance boards, Crosson served as president and state national director of the Connecticut Independent Insurance Corporation of America as well as director of the Connecticut chapter of the Chartered Property and Casualty Underwriters. He was a member of Hartford's 21st Century Club, the Old Guard of West Hartford, and the choir of Sacred Hart Church in Bloomfield. Among his charitable activities was tutoring for the Read To Succeed Program, a service of the Hartford YMCA. He was also active in recruiting students for Columbia.
---
---
Michael J. Derevlany, dentist, Bayside, N.Y., on December 30, 1997. Derevlany received his dental degree from P&S.
Noel N. Sokoloff, Episcopal minister, San Francisco, Calif., on February 21, 1998. Sokoloff, who had studied at the College in the 1940s, received his B.A. from General Studies in 1964. He had been rector of St. Thomas Church in Hanover, N.H.
---
---
H. Justin Lubold, retired executive, Painted Post, N.Y. Lubold, who also received a degree from the Engineering School, was vice president at Corning Enterprises at his retirement.
---
---
James E. Ferguson, retired administrative officer, Hendersonville, N.C., on February 24, 1998. After naval service during World War II, Ferguson, who also had a degree from the Engineering School, was employed for nearly 30 years at the Central Intelligence Agency, where he was awarded the Career Intelligence Medal for Exceptional Achievement.
---
---
John K. Butler '47
John K. Butler, retired pediatrician, Orange, N.J., on November 4, 1998. Butler, who received his B.A. when he was 19, earned his medical degree from New York Medical College in 1951 and embarked on a distinguished career as a pediatrician in Orange, N.J., and the surrounding communities. After navy service during the Korean War, Butler began a private practice in East Orange. He joined the pediatric staff of Orange Memorial Hospital, where years later he would be named physician emeritus, and St. Barnabas Medical Center in Livingston, N.J. He also headed the medical staff of the St. Mary's Hospital in Orange (now closed), was president of the Orange Mountain Medical Society, a fellow of the American Academy of Pediatrics, a member of the American Medical Association, and physician for the Newark Board of Education. Known for his direct contact with patients (he never had a secretary or receptionist), Butler established a telephone hotline to his home for patients and was even known to make housecalls. In a proclamation making October 19, 1997, Butler's 70th birthday, "Dr. John K. Butler Day," Newark Mayor Sharpe James noted that "Dr. Butler's expertise benefitted nearly a dozen of the city's most beloved learning institutions." An avid tennis player, he was a member of the Orange Lawn Tennis Club and the Essex County Country Club. Butler, who was a sports reporter for Spectator during his undergraduate days, also remained a devoted follower of Columbia athletics, especially football. Survivors include two sons, John '81 and Charles '85.
---
---
George R. Edison, physician, Salt Lake City, on December 19, 1998.
---
---
Otto Speer, architect, Philadelphia, on November 7, 1998. A Brooklyn native, Speer served two years in the Navy before attending Yale University, where he received his architecture degree and a master's in planning. After moving to Philadelphia, Speer worked for a series of firms before beginning his own in the mid-1970s near his home on Rittenhouse Square. In addition, he taught at Drexel University, which has established an Otto Speer Fund in Architecture. Speer became an ardent supporter of his adopted city, authoring Historical Rittenhouse, about one of Philadelphia's most prestigous neighborhoods, and giving walking tours of Center City Philadelphia under trees he himself had planted 20 years earlier. A former president of the Center City Residents' Association, he was a board member of the Preservation Alliance of Greater Philadelphia, the Philadelphia Development Corp and the Philadelphia Dance Alliance. He was also a vigorous supporter of Philadelphia's Please Touch Museum, which his wife had founded, and designed its interior.
---
---
Seymour Charas, New Rochelle, N.Y., on November 15, 1997. Charas also had a B.S. degree from the Engineering School.
Gerald Griffin, retired professor, Brooklyn, N.Y., on September 14, 1998. Griffin taught for many years at New York City Technical College in Brooklyn, part of the City University of New York, and served as dean of Business and Health and as provost.
---
---
Robert Taigman, attorney, Lake Hiawatha, N.J., on July 4, 1998.
---
---
Eric George Levine, activist, Queens, N.Y., on November 10, 1998. Levine, who had served as managing editor of Spectator at the College, went on to pursue graduate studies in political science, with a specialization in Africa, at the University of California, Berkeley. As chairman of the Berkeley chapter of Students for a Democratic Society (SDS) and a founder and steering committee member of the Free Speech Movement, Levine helped initiate the student uprisings at Berkeley that became a feature of American life in the decade. After suffering a breakdown in the late 1960s, Levine was diagnosed with schizophrenia; he was obliged to abandon his graduate studies and returned to his family home in New York, where he lived until his death.
---
---
Charles Isenberg, professor, Milford, Conn., on December 4, 1998. A scholar of Slavic languages and philology, Isenbeg was professor of Russian and humanities at Reed College in Portland, Oregon, for 12 years. He received an M.A. in Soviet studies and a Ph.D. in Slavic languages and literature from Harvard, and taught at Harvard and Wesleyan before accepting a position at Reed in 1985. Among his many honors was a grant from the International Research and Exchanges Board, an Alex Manoogian Cultural Fund Grant, and an NEH Fellowship for College Teachers and Independent Scholars. Isenberg wrote two monographs, Substantial Proofs of Being: Osip Mandelstam's Literary Prose (1987) and Telling Silence: Russian Frame Narratives of Renunciation (1994), as well as numerous articles, reviews and papers. From 1994 until his death, he was editor of the Tolstoy Studies Journal. He was also working on two manuscripts: one a study of Soviet camp literature, and the other an investigation of the novel-chronicle genre. At Reed, Isenberg taught a variety of courses in the Russian department, including a pioneering course on post-communist Russia that has become the model for similar courses at other schools. In 1998, Reed awarded Isenberg the Burlington Northern Foundation Faculty Achievement Award in recognition of his excellence in both teaching and research.
---
---
Douglas P. Engel, architect, Geneva, Switzerland, in 1996. He had attended the Graduate School of Architecture and Planning.
---
---
Florian Stuber, professor, New York City, in 1998. Stuber, who received his M.A. and Ph.D. from the Graduate School of Arts and Sciences, taught English at the Fashion Institute of Technology in Manhattan.
---
---
Daniel D. Caldwell, attorney, Wycoff, N.J., on January 21, 1999. The son of Robert N. Caldwell '32, Daniel Caldwell was a member of the championship Lions basketball team in 1969; he later played professional basketball for a time in Israel. After a series of odd jobs and two cross-country road trips, he entered Rutgers Law School, where he became research editor of the Rutgers Law Review and graduated with honors in 1978. In his legal work -- first as an associate at the New York firm of Sullivan & Cromwell, then as a partner at Wolff & Samson in Roseland, N.J. -- Caldwell earned a reputation as one of the area's finest commercial litigators. In 1995, he co-founded the Hawthorne, N.J., firm of Edwards, Caldwell & Poff. A leader in local soccer leagues, Caldwell not only coached his own daughters' soccer team but served as president, secretary and treasurer of the Wyckoff Torpedoe Soccer Association. Survivors include his brothers, Stephen '63 and Robert '66.
---
---
Richard P. Schonfeld, Rochester, N.Y., on April 2, 1998.
---
---
In last issue's obituaries, Bernard K. Gunther '82 was listed as a member of the Class of 1987. Columbia College Today regrets the error.