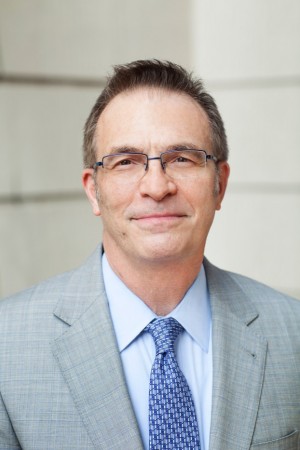 Photo by Matthew Septimus
It is my great pleasure to invite you, our generous Columbia College alumni, parents and friends, as well our remarkable students, to connect at the Dean's Scholarship Reception each year. Whether you are meeting someone new or catching up with acquaintances, I encourage you to share your stories, experiences and advice with one another this evening.
I especially look forward to the Dean's Scholarship Reception because it is a distinct opportunity to celebrate those who are gathered here tonight. The support our donors provide to our financial aid program enables the best and brightest students to contribute to our undergraduate experience. Likewise, the success and talents of our students enhance our tradition of excellence as they share their skills with the community both here in New York City and around the world.
This evening we are honored to hear remarks from Souren Ouzounian CC'89, whose generosity inspired him to create the Ouzounian Family Scholarship in 2014. In addition to his ongoing support of the College, Ouzounian is also a member of the Core to Commencement Steering Committee. Iyobosa Bello-Asemota CC'19, one of more than 70 recipients of the Benjamin F. & Bernice Block Fund, will speak about her experience at Columbia College.
Thank you for joining us this evening in recognition of our generous supporters and extraordinary students. I am grateful for all that you do to help make Columbia College the greatest college in the greatest university in the greatest city in the world.
Roar, Lion(s), Roar,
James J. Valentini
Dean of Columbia College and
Vice President for Undergraduate Education