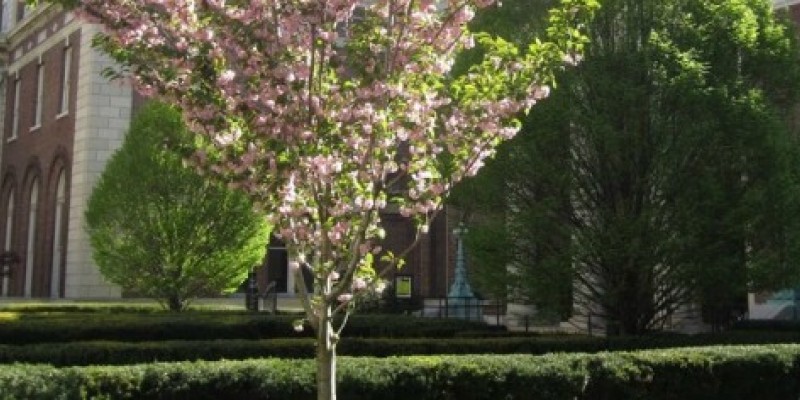 Fellowships
A unit of the Office of Global Programs, the OGP Fellowships Office supports Columbia undergraduates in exploring and applying for internal, national, and international fellowships. We inform students, faculty, and staff about the full range of these opportunities and help students determine which programs best meet their intellectual, professional, and personal goals. Our services also help students:
represent themselves at their best throughout the application process,

develop confidence in articulating and pursuing their aspirations, and

explore other avenues to achieving goals they discover are truly meaningful.
Applying for fellowships isn't easy.  It requires thoughtful self-awareness, a lot of hard work, and acceptance of the long odds facing every applicant.  Even so, the application process offers certain benefits in improved critical thinking, analytical writing, and oral presentation skills—all of which can be usefully applied in nearly any future pursuit.
Whatever questions you may have about fellowships, we're eager to help you explore the possibilities they represent and encourage you in the application process!
―Paul Bohlmann, Assistant Dean of Fellowship Programs
News & Announcements
The Columbia College faculty Committee on Honors, Awards and Prizes has announced the names of the Class of 2014 valedictorian and salutatorian. The valedictorian is Margarete Diaz Cuadros, a biochemistry major with a concentration in evolutionary biology of the human species, originally from Lima, Peru. The salutatorian is Samuel Walker, a comparative literature and society major with a concentration in philosophy from Westchester, N.Y.

Twelve first-year students in Columbia College, The Fu Foundation School of Engineering and Applied Science and General Studies have received 2014 Presidential Global Fellowships. The students, whose academic interests range from Art History, French and Sociology to Applied Mathematics, Computer Science, and Industrial Engineering to Physics, Sustainable Development and Middle Eastern, South Asian and African Studies, were selected from a pool of more than 100 for the University's new undergraduate global summer program.