Deadline:
October 9, 2017 (internal deadline)
Disciplines:
Arts and Humanities
Engineering
Science
Social Science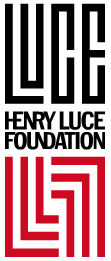 Luce Scholarships provide stipends, language training, and individualized professional placements in Asia for up to eighteen individuals each year who so far have had limited exposure to Asia.  Luce Scholars gain new perspectives on their host countries through placements arranged on the basis of their professional interests, backgrounds, and qualifications.
Luce Scholars receive a monthly stipend sufficient to meet their normal living expenses in Asia.  The stipend may be augmented when necessary by a cost-of-living allowance and a housing allowance, according to a scholar's placement.  Luce Scholars receive no compensation from their host organizations.
Candidates must be U.S. citizens who, by July 1 of the year they enter the program, will have received at least a bachelor's degree and will not have reached their 30th birthday.  Candidates who already have significant experience in Asia or Asian studies are not eligible—they may, however, have taken Asian language or Asia-focused courses in the U.S., and they may have spent up to a total of eight weeks, or have participated in a university-organized summer program, in one or more countries where Luce Scholars are placed.
To be successful, candidates must demonstrate an outstanding capacity for leadership, have a record of high achievement, and have mature and clearly defined career interests with evidence of potential for professional accomplishments.  Personal qualities such as flexibility, adaptability, creativity, humility, openness to new ideas, and sensitivity to cultural differences are as important as academic achievement.
Candidates are not judged on the basis of whether or not they have developed specific plans for their Asian experience. A candidate may have general ideas about the kind of placement preferred, but this is not considered as either a negative or positive factor.
University nomination:  Columbia University may nominate up to three candidates for consideration each year.  Current seniors in Columbia's undergraduate programs are eligible, as are students in Columbia's graduate and professional schools.  Alumni/ae of these programs are also eligible, provided they meet scholarship criteria.  Please note:  the internal campus competition places candidates into consideration for nomination to the Luce Foundation.  Candidates may not apply directly for this fellowship without first having been nominated.
To apply: Please register your Luce candidacy with Columbia University by completing the internal questionnaire as well as the Luce application available here (click "Start an Application" to open the electronic questionnaire) and submitting no later than the deadline stated. You should arrange for your letters of recommendation to be submitted to ogpfellowships@columbia.edu no later than this date as well.
Meet Columbia's most recent Luce Scholar:  Claire Duvallet '13SEAS (Biomedical Engineering)