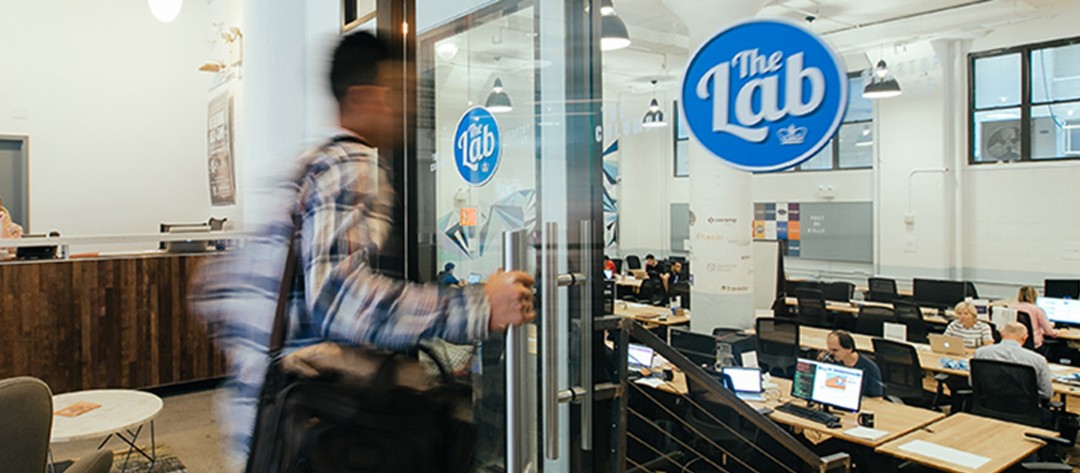 Have an idea that you're ready to bring to life?
Join the Columbia Startup Lab (CSL), an initiative among Columbia Entrepreneurship, Columbia College, the Business School, Columbia Engineering, the School of Public Health and the School of International and Public Affairs. Alumni from Classes of 20013-2017 are invited to apply for residency that begins in June 2018 in this unique co-working space in the WeWork building at 69 Charlton St. in Soho West. This will be the Startup Lab's fifth-year cohort.
Application deadline was Wednesday, March 28, 2018 but spots open up throughout the year as well.
Quick Facts
Admitted teams may spend up to one year in the space and must commit to a minimum of four months. For Columbia University-affiliated teams, a four-month term costs $250 per month/per seat. (The cost for non-Columbia University teams is $400 per month/per seat.)

The space is administered by WeWork and includes furnishings (desk and chair), WiFi, water/coffee, cleaning/maintenance and access to common facilities across the global WeWork network.

CSL provides workshops, office hours, networking events and community-building activities to help resident ventures advance their businesses. All CSL teams are encouraged to participate.

The lab has been "corporate headquarters" for more than 140 Columbia-founded ventures. To date, about 20 percent of the teams are hiring, raising funding and are cash flow-positive, with about 10 percent driving annual revenue of more than $1 million annually. The lab has become the symbolic nexus for Columbia's commitment to entrepreneurship.
If you are an alumnus/a or friend who is interested in being a part of programming or in visiting the space, please contact us!