Around the Quads
Alumni in the News
Michael E. Leiter '91 has resigned after nearly four years as director of the National Counterterrorism Center. Leiter, who left the post on July 8, was one of the few senior national security officials from the Bush administration that President Barack Obama '83 kept on. Leiter, who said he resigned for personal reasons, oversaw 1,000 specialists from more than a dozen federal agencies who form the central clearinghouse and analytical hub for intelligence on terrorist threats.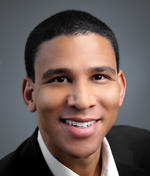 Robert Reffkin '00, '03 Business Photo: Erik JorgensenRobert Reffkin '00, '03 Business landed a place in Crain's New York Business' annual "40 Under 40," a list of successful young business people. Reffkin is v.p. in the Principal Investment Area of Goldman Sachs. He also is active in philanthropic work, having founded a nonprofit that supports first-generation college students in New York City (newyorkneedsyou.org) and having raised $1 million for educational charities by running a marathon in every state in the country. He was a precocious student at Columbia, finishing his bachelor's and M.B.A. in four years. "I guess I've always been in a hurry," he told Crain's. Prior to working at Goldman, Reffkin was an investment banker for Lazard and worked at the White House as a special assistant to U.S. Treasury Secretary John W. Snow. His next step may be public office, according to the profile.

Dean Baquet '78 has been named managing editor for news, the No. 2 editorial position, at The New York Times. The announcement was made in June when it also was announced that Bill Keller would be stepping down as executive editor, to be succeeded by Jill Abramson. Baquet, a former editor of the Los Angeles Times, had been the Washington bureau chief for The New York Times. As managing editor for news, he will supervise the daily report, a job he said he planned to do through constant direct collaboration with editors and reporters. "My main goal," he told the staff, "is to stay as close as possible to news­gathering — to work the room, to talk to editors and reporters every day, to make sure that we break big stories and to have fun doing it."

David Lehman '70 is approaching the traditional book tour in a new way. His 2009 book, A Fine Romance: Jewish Songwriters, American Songs, won the Deems Taylor Award from the American Society of Composers, Authors and Publishers in 2010. Since May, Lehman has taken it on the road with a traveling library exhibit that he designed and wrote based on the book. The exhibit will be featured in 55 libraries in 27 states before the tour ends in April 2012.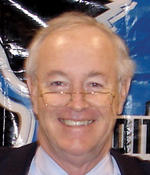 Dr. Archie Roberts '65Dr. Archie Roberts '65 has been named the recipient of the National Football Foundation & College Hall of Fame's 2011 Distinguished American Award, to be presented at the NFF's annual awards dinner on Tuesday, December 6, in New York City. A prominent heart surgeon, Roberts joins a list of winners that includes Vince Lombardi, Bob Hope, Jimmy Stewart, Pete Rozelle, Joe Paterno, Pat Tillman, T. Boone Pickens and last year's honoree, Tom Brokaw.

John Glusman '78, '80 GSAS is the new v.p. and editor-in-chief at W.W. Norton, succeeding Starling Lawrence, who will become vice chairman and editor-at-large at the publishing company. Glusman, formerly executive editor and v.p. at Crown, has edited many well-known authors including Erik Larson and Ann Rule. Drake McFeely, chairman and president of Norton, called Glusman someone "whose excellent judgment, keen publishing instincts and experience at the highest editorial levels make him the ideal person to lead Norton's trade department into a new era."

Ray Annino '50, a watercolor artist who takes inspiration from his seafaring, has published a story in Cruising World about being caught in a storm at night in the Atlantic Ocean. His sailboat, the Conquest, was not designed for heavy seas and nearly foundered in the 60-knot winds. In his early years on Long Island, Annino worked as a clam-digger to help pay his way through Columbia. Since retiring from his work as a chemistry professor, he has been spending more time on creating and exhibiting his artwork. His evocative seascape and landscapes can be viewed at rayannino.com.

Juan Gonzalez '68, longtime columnist at the New York Daily News, won the 2010 George Polk Award for Commentary, one of the most prestigious awards in journalism. Gonzalez's reporting exposed a massive fraud of more than $720 million by consultants hired by the City of New York to eliminate waste in the city's payroll system. So far, prosecutors have seized $27 million of illegal gains, Gonzalez told the News. "All our judges agreed that his scoops and his doggedness were instrumental in bringing this scandal of waste of taxpayers' money to light," John Darnton, curator of the George Polk Awards, told the News.

Fernando Perez '01 may have been a Major League Baseball playoff hero but he also is using his talent and education for a different career — as a poet whose work has appeared in Poetry Magazine, the country's most elite poetry journal. Perez studied creative writing at Columbia and continues to write poetry, personal essays and fiction in his spare time, the Chicago Tribune reports. The former Tampa Bay Rays outfielder, now in the Chicago Cubs' minor league system, names as his influences John Ashbery '50 GSAS and Robert Creeley in a 2009 article he wrote for Poetry Magazine.