Bookshelf
By Samantha Jean-Baptiste '13
The Home Run Heard Round the World by Ray Robinson '41. Robinson's book about the dramatic 1951 Giants-Dodgers pennant race that was decided by Bobby Thomson's home run has been reissued in paperback for the event's 60th anniversary, with a new preface by sportscaster Bob Costas (Dover Publications, $12.95).
Causal Explanation for Social Scientists: A Reader edited by Andrew P. Vayda '52 and Bradley B. Walters. Written for and by social scientists, this book of essays includes text from various areas that show how scientists approach beliefs and events to answer questions about the world (AltaMira Press, $39.95).
Using Your Mouth With Your Head by Jack H. Bloom '54. This book is designed to help people with their communication skills in order to achieve exceptional outcomes (jackhbloom.com, $13.95).
Mhòr and More: Hill Walks in Uist by Martin Margulies '61. After more than 20 years of climbing many of the hills in South Uist, Scotland, Margulies is able to offer pointers on their paths and notes about their beauty (The Islands Book Trust, $16.95).
A March of Liberty: A Constitu­tional History of the United States, Volume I: From the Founding to 1900 by Melvin Urofsky '61 and Paul Finkelman. This comprehensive overview of the U.S. Constitution addresses not only how the Supreme Court handles major cases but also the impact these cases have on society and in American culture (Oxford University Press, $49.95).
The Instant Physicist: An Illustra­ted Guide by Richard A. Muller '64, illustrated by Joey Manfre. Taking information from his 2008 book Physics for Future Presidents: The Science Behind the Headlines as well as from the physics course he teaches, Muller answers questions with the help of color cartoons (W.W. Norton & Co., $16.95).
Dealing with an Angry Public: The Mutual Gains Approach To Resolving Disputes by Lawrence Susskind '68 and Patrick Field. By showing business and government leaders how to work with critics and the public, the authors identify who the public is and how the media shapes public perception and understanding (Free Press, $18.99).
The Bauhaus Group: Six Masters of Modernism by Nicholas Fox Weber '69. Weber offers insight into the Bauhaus art school in Germany during the early 1930s as he tells the story of Anni and Josef Albers and other Bauhaus artists such as Paul Klee and Wassily Kandinsky (Yale University Press, $27.50).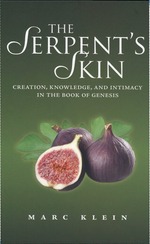 The Serpent's Skin: Creation, Knowledge, and Intimacy in the Book of Genesis by Marc Klein '70. By using the literary conventions of the original Hebrew text of Genesis, this book offers a new literary study of the Bible's first book (Urim Publications, $24.95).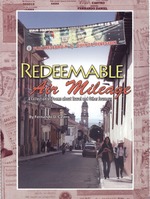 Redeemable Air Mileage: A Collec­tion of Poems about Travel and Other Journeys by Fernando D. Castro '75. Castro offers political and social commentary through the world's everyday scene (TA'YER Books, $17.95).
Deformed and Destructive Be­ings: The Purpose of Horror Films by George Ochoa '81. In this critical work, Ochoa argues that the purpose of horror films is to satisfy audience members' desire for things that are inaccessible as well as their taste for unreal and dangerous beings (McFarland, $40).
New Traditional Architecture: Fer­guson and Shamamian Architects City and Country Residences by Mark Ferguson and Oscar Shamamian '81. This book features detailed photographs of 19 homes that have been designed for those who enjoy historic and traditional styles (Rizzoli, $75).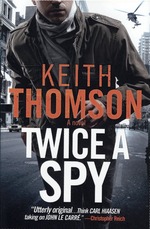 Twice a Spy: A Novel by Keith Thomson '87. In this sequel, an Alzheimer's-suffering ex-spy and his son are hiding out in Switzerland when they are forced to sell a disguised nuclear bomb to terrorists to save an NSA operative (Doubleday, $29.95).
The Politics of Equality by Jason Meyers '89. Based on ideas and values rather than on the rise and fall of movements, Meyers explores contemporary egalitarian political philosophy to answer questions about current debates such as those on healthcare and education (Zed Books, $26.95).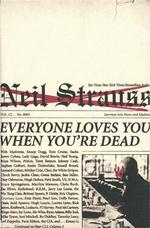 Everyone Loves You When You're Dead: Journeys into Fame and Madness by Neil Strauss '91. With more than 3,000 celebrity interviews under his belt, Strauss brings to light mostly unpublished and personal moments of famous people (It Books, $16.99).
Witches of East End: A Novel by Melissa de la Cruz '93. A family of witches is forced to live as "regulars" in the town of North Hampton, N.Y., until dark powers make it impossible for the family to hide its magic (Hyperion, $23).
One Nation Under Sex: How the Private Lives of Presidents, First Ladies and their Lovers Changed the Course of American History by Larry Flynt and Professor of American History David Eisenbach '94. The authors explore the role the sex lives of politicians has played in shaping our nation's political history, culture and international standing (Palgrave Macmillan, $25).
Incommunicado by Keith O'Shaughnessy '94. In his first collection of poems, O'Shaughnessy explores communication problems (Grolier Poetry Books, $17.95).
Christian Materiality: An Essay on Religion in Late Medieval Europe by Caroline Walker Bynum, University Professor emerita. Bynum describes some Christian miracles and explores the problems that they present for church authorities and followers due to basic scientific and religious assumptions (The MIT Press, $32.95).
Shi'ism: A Religion of Protest by Hamid Dabashi, the Hagop Kevorkian Professor of Iranian Studies and Comparative Literature. Dabashi examines Shi'ism in terms of its current political influence in countries such as Iraq, Iran and Lebanon (Belknap Press of Harvard University Press, $29.95).
Striking First: Preemption and Prevention in International Conflict by Michael W. Doyle, the Harold Brown Professor of U.S. Foreign and Security Policy and professor of law and political science. Doyle attempts to address whether the United States has the right to defend itself by striking first by examining the Iraq war, the Cuban Missile Crisis and other conflicts (Princeton University Press, $17.25).
The Havana Habit by Gustavo Perez Firmat, the David Feinson Professor of Humanities. Through advertisements, films, books and other sources, this book shows how Havana and greater Cuba have influenced U.S. cultural history (Yale University Press, $25).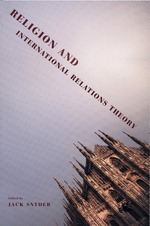 Religion and International Relations Theory edited by Jack Snyder, the Robert and Renee Belfer Professor of International Relations. This collection of essays written by prominent scholars attempts to fill the gap between religion and international relations (Columbia University Press, $27.50).
Order and Chivalry: Knighthood and Citizenship in Late Medieval Castile by Jesus D. Rodriguez-Velasco, professor of Latin American and Iberian cultures, translated by Eunice Rodriguez Ferguson. Rodriguez-Velasco considers how urban knighthood came to be as well as the cultural and legal process that knighthood created (University of Pennsylvania Press, $65).