Around the Quads
Five Minutes with ... Robert Y. Shapiro
Robert Y. Shapiro, who specializes in American politics, is a professor and former chair of the Department of Political Science. His most recent books include The Oxford Handbook of American Public Opinion and the Media (edited with Lawrence R. Jacobs) and Selling Fear:Counterterrorism, the Media, and Public Opinion (with Columbia's Brigitte L. Nacos and Yaeli Bloch-Elkon). Shapiro earned a B.S. from MIT and a Ph.D. from Chicago; he has worked at Columbia since 1982 and last sat for "5 Minutes with" in fall 2008.
You recently returned from Egypt. Tell me about that.
I was invited to speak at the American University in Cairo by the president of the univer­sity, Lisa Anderson, who is a former dean of SIPA. She in­vited three of her successor department chairs, including myself, to run a 3½-day workshop on research methods in political science for the purposes of, as I like to say, jumpstarting interest in quantitative approaches to political science and studying political issues relevant to the students and faculty.
How did it go?
It went well; we got people's attention. We talked about big-picture issues that were quite relevant to what's been happening in Egypt — things like the relationship between democracy and economic development, the relationship between Islam and democratization, the relationship between Islam and oil, and the empowerment of women in the Middle East and elsewhere and then, also, the relationship between democratization and political conflict, civil wars and things like that.
Will you be involved with the U.S. presidential election this fall?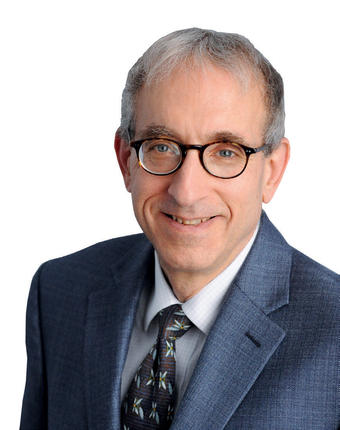 As of now, I don't have any plans to be. The last election I was involved in was doing exit poll analysis for ABC News, in 2008. But I do follow the data regularly and more so as the election nears.
And what are you seeing?
One, polls show that the upcoming election is going to be a close election — you don't have to be a political science expert or professor to get a sense of that. But to put it in historical context, the competitiveness of politics is very different now from the latter part of the 20th century, when both parties were competitive for control of the White House but the Democrats, for a big chunk of the post-war period, controlled the Senate and the House of Representatives. That changed beginning in 1980 when the Republicans won the Senate on Ronald Reagan's coattails and then continued in 1994, which was a very important election — the Republicans were finally able to get control of the House of Representatives, which they hadn't done in 40 some-odd years.
The other pattern is the overall nature of partisan conflict in the United States. The parties are divided at the level of political leadership and you find the same thing at an unprecedented level in mass public opinion, where Democrats and Republicans more consistently think of themselves and call themselves liberals and conservatives and take identifiable, predictable patterns of liberal and conservative opinions on policy issues in a way that they hadn't in the middle of the 20th century.
What are you focusing on these days with regard to your own research?
I recently worked with some undergraduates, looking at American public opinion trends toward the Mideast conflict, focusing on the Israelis and the Palestinians. And
then I'm also working on a higher-priority book project with my recent collaborators, Nacos and Bloch-Elkon, looking at the Tea Party movement and the Occupy Wall Street movement — how they were covered by the media and how they, in turn, used the mass media and social media in their efforts. And what broader effects this has had on American politics.
Would you anticipate that the Tea Party and Occupy Wall Street will continue to have as much influence moving forward?
What movements are successful at, if not persuading people to adopt the opinions they adopt, is to make issues visible and more salient. With the Tea Party, things had settled down for a while — the party seemed to have lost some of its luster — but things are now heating up in the current election, and the Republican party is a stronger conservative party because of the Tea Party movement. As for the effect of Occupy, the big question is, had they not become active in the way they were, would the Democrats and Obama have used the issue of economic inequality the way
they are in the current
campaign?
We can't run the experiment, but I suspect they may have not.
What does your middle initial Y stand for?
Yale. Has nothing to do with the university. It's an Anglicized and greatly shortened Yiddish name.
Is there anything else you think we should talk about?
I still like pizza. [laughs]
That's right. You mentioned that the last time you sat with CCT.
The funny part was, when my wife read the interview, she said she learned some things about me that she didn't know. She didn't really fully appreciate how much my favorite food is pizza.
Did she know about your dream of being shortstop for the Yankees?
No, but anybody who knew me when I was young would understand that.
Interview: Alexis Tonti '11 Arts
Photo: Eileen Barroso
Watch and listen to Shapiro discuss polling in American history as well as the most valuable thing a professor can do for his students.