Bookshelf
The Napoleonic Image in Hardy and Tolstoy: A Dual Repudiation of the "Great Man" Theory of History by Raymond Marcus'39. Marcus, a former high school English and journalism teacher, examines the impact of Napoleon Bonaparte's legacy on the works of Thomas Hardy and Leo Tolstoy (Vantage Press, $28.95).
Epigenetics in the Age of Twitter: Pop Culture and Modern Science by Gerald Weissmann '50. Weissmann considers modern social media through the lens of epigenetics, a branch of science that attempts to explain how our genes respond to our environments (Bellevue LiteraryPress, $18.95).
Understanding Social Networks: Theories, Concepts, and Findings by Charles Kadushin '53. Kadushin explains online and offline social networks through a sociological lens, breaking them down for the non-mathematically inclined (Oxford University Press, $99).
Forgotten Voices: The Expulsion of the Germans from Eastern Europe after World War II by Ulrich Merten'53. Through firsthand accounts and primary documents, Merten gives voice to the millions of German citizens persecuted by totalitarian Russia and their own Nazi state in the aftermath of WWII (TransactionPublishers, $49.95).
The State of the Jews: A Critical Appraisal by Edward Alexander '57. Alexander, a professor emeritus of English at the University of Washington, describes the threat Jewish people face from contemporary anti-Semitism and hostility toward Israel (Transaction Publishers, $34.95).
The Other Side of the World by Jay Neugeboren '59. From the rainforests of Borneo to the streets of Brooklyn, Neugeboren's novel follows adventurer Charlie Eisner and provocative writer Seana O'Sullivan on an epic journey in memory of Charlie's late friend Nick (Two Dollar Radio, $17).
Working for Peace and Justice: Memoirs of an Activist Intellectual by Lawrence S. Wittner '62.Through a series of vignettes, Wittner chronicles his life as an activist for peace, labor rights and racial equality (The University of Tennessee Press, $29.95).
Hypertension: A Companion to Braunwald's Heart Disease, 2nd Edition by Dr. Henry R. Black '63 and William J. Elliott. An update to the authors' cardiology reference book, this edition provides doctors with the most up-to-date clinical tools to treat hypertension (Saunders, $169).
Strangers & Pilgrims: A Centennial History of The Laymen's Club of the Cathedral of Saint John the Divine by Francis J. Sypher Jr. '63. Sypher chronicles the Laymen Club's 100-year history of sponsoring the famous Morningside Heights cathedral as well as the club's contributions to its construction from the 1920s through the 1990s (The Laymen's Club of the Cathedral Church of Saint John the Divine, $35).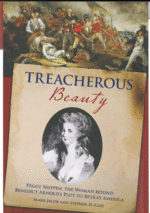 Treacherous Beauty: Peggy Shippen, the Woman Behind Benedict Arnold's Plot to Betray America by Mark Jacob and Stephen H. Case '64. In their biography of Arnold's wife, Jacob and Case reveal her pivotal role in the treasonous plot that nearly sabotaged the American Revolution (Lyons Press, $24.95).
Torture and Impunity: The U.S. Doctrine of Coercive Interro­gation by Alfred W. McCoy '68. McCoy, a history professor at the University of Wisconsin-Madison, writes a history of torture tactics used by the U.S. government and details how torture affects our cul­ture, morality and laws (University of Wisconsin Press, $24.95).
Whole Notes: A Piano Masterclass by Armen Donelian '72. A holistic approach to instrumental study — including advice on physical, mental and psychological chal­lenges that need attention — from an internationally respected jazz pianist, composer and educator (Advance Music, $32.50).
The Good, the Bad, and the Econo­my: Does Human Nature Rule Out a Better World? by Louis Putterman '76. The author grapples with the conflict between self-interest and social cooperation as he seeks to ad­dress the reasons we've been unable to build a more equal and nurturing world (Langdon Street Press, $17.95).
Black Tulips: The Selected Poems of José María Hinojosa by José María Hinojosa, translated by Mark Statman '80. Spanish poet Hino­josa's surrealist work — translated into English for the first time since his 1936 assassination — celebrates love amidst war and suffering (Uno Press, $18.95).
Pledges of Jewish Allegiance: Conversion, Law, and Policymak­ing in Nineteenth- and Twentieth- Century Orthodox Responsa by David Ellenson and Daniel Gordis '81. Ellenson and Gordis consider a wide array of legal opinions by European Orthodox rabbis to determine what constitutes a legitimate conversion to Judaism (Stanford University Press, $30).
The People's Pension: The Strug­gle to Defend Social Security Since Reagan by Eric Laursen '82. In this history of Social Security, Laursen, a financial and political journal­ist, explains how the program's existence has been threatened by both political parties and lays out a strategy to protect it (AK Press, $27)
Barack Obama ['83]: The Story by David Maraniss. The author, an asso­ciate editor at The Washington Post, draws on hundreds of interviews to uncover the influences on the per­sonal and political life of President Obama in this biography (Simon & Schuster, $32.50).
The Secret War Between Down­loading and Uploading: Tales of the Computer as Culture Machine by Peter Lunenfeld '84. The author analyzes our digital culture, warn­ing that passive consumption, in­stead of active creation, has become the main way we use technology (The MIT Press, $21.95).
New Classicists: Richard Manion ['84] Architecture by Stacie Stukin. This vivid portfolio of work by Richard Manion '84 features projects from around the world in­cluding signature homes inspired by English country houses, French châteaux and Italian villas (Images Publishing, $90).
Race and America's Immigrant Press: How the Slovaks Were Taught to Think Like White People by Robert M. Zecker '84. Zecker, associate professor of history at Saint Francis Xavier University in Nova Scotia, stud­ies how immigrant newspapers covered American racial issues in the 19th and 20th centuries (Con­tinuum, $130).
The Shape of Green: Aesthetics, Ecology, and Design by Lance Hosey '87. Architect and designer Hosey outlines principles of design for products, cars, buildings and cities that incorporate sustainabil­ity (Island Press, $30).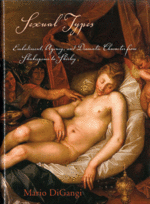 Sexual Types: Embodiment, Agen­cy, and Dramatic Character from Shakespeare to Shirley by Mario DiGangi '88. Building on feminist and queer scholarship, DiGangi demonstrates how sexual types such as the bawd, the sodomite and the citizen wife can be vilified but also serve as dynamic, resourceful characters who upend the limita­tions of their archetypes (University of Pennsylvania Press, $65).
The Career Within You: How to Find the Perfect Job for Your Personality (Japanese edition) by Elizabeth Wagele and Ingrid Stabb '91. In a new edition of their 2009 book, Wagele and Stabb offer unique advice for job hunters in the Japanese market, using the En­neagram personality model to help find a job that fits one's sensibilities (HarperOne, 575 Japanese Yen).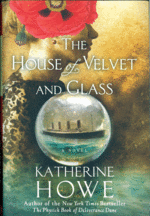 The House of Velvet and Glass by Katherine Howe '99. The bestselling novelist's latest blends romance, the supernatural and a family's se­crets during the tumultuous period spanning the sinking of the Titanic and WWI (Voice, $25.99).
Sovereign Wealth Funds and Long-Term Investing edited by Patrick Bolton, the Barbara and David Zalaznick Professor of Busi­ness; Frederic Samama; and Joseph E. Stiglitz, University Professor. This collection of essays explains and examines the implications of sovereign wealth funds, state-owned investment funds with combined asset holdings that are approaching $4 trillion (Columbia University Press, $20).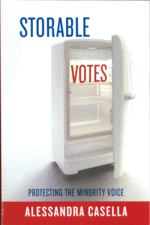 Storable Votes: Protecting the Mi­nority Voice by Alessandra Casella, professor of economics. Casella brings the tools of economics to politics, presenting a system in which citizens can budget their votes, casting multiple votes when they consider a decision more important (Oxford University Press, $29.95).
College: What It Was, Is, and Should Be by Andrew Delbanco, the Mendelson Family Profes­sor of American Studies and the Julian Clarence Levi Professor in the Humanities. Delbanco traces the evolution of higher education in America from early Puritan colleges to modern research uni­versities and calls for a return to a broad, humanistic undergraduate education (see Columbia Forum in this issue for an excerpt) (Princeton University Press, $24.95).
Ignorance: How It Drives Science by Stuart Firestein, professor of neuroscience and chair of the Department of Biological Sciences. Citing examples from an array of scientific disciplines, Firestein claims scientists often make their best discoveries by embracing what they don't know (Oxford University Press, $21.95).
A Brief History of Justice by David Johnston, professor of political sci­ence. Johnston's survey on justice covers the ancient law codes of Babylon and Greece as well as contemporary questions about the nature of justice (Wiley-Blackwell, $29.95).
The Age of Insight: The Quest to Understand the Unconscious in Art, Mind, and Brain, from Vienna 1900 to the Present by Eric R. Kandel, University Professor and the Kavli Professor of Brain Science in Neuroscience. Nobel Prize Win­ner Kandel traces an intellectual revolution in psychology, brain science, literature and art to the cultural epicenter of Vienna in 1900 (Random House, $40).
Perpetual War: Cosmopolitanism from the Viewpoint of Violence by Bruce Robbins, the Old Domin­ion Foundation Professor in the Humanities. A theorist of cosmo­politanism, the shared morality of humanity beyond provincial loyal­ties, Robbins applies the concept to our era of constant U.S. warfare (Duke University Press, $23.95).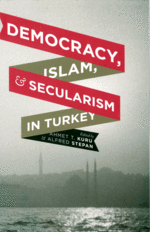 Democracy, Islam, & Secularism in Turkey edited by Ahmet T. Kuru and Alfred Stepan, the Wallace S. Sayre Professor of Government. In this collection of essays, a range of experts explore the historical, social and religious factors that inform Turkey's politics (Columbia University Press, $27.50).
Refiguring the Spiritual: Beuys, Barney, Turrell, Goldsworthy by Mark C. Taylor, professor of religion. Through a critique of four contem­porary artists, Taylor reveals the spiritual dimensions in their work that often are overlooked in the commercialized art market (Colum­bia University Press, $27.50).
Benjamin Gittelson '15 and Karen Iorio