Letters to the Editor
The Obamas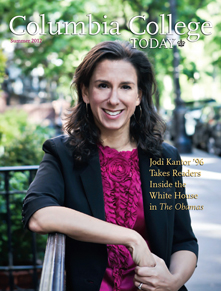 I recognize the justifiable pride the College community and even the broader University community takes in the fact that President Obama is an alum [Class of 1983].
However, I am getting a bit tired of the obsessive articles on the President and the many College alums who participate in Democratic politics or "progressive" political activity. The item that put me over the edge was the [Summer 2012] cover story on The Obamas.
There seems to be an assumption on the part of the editor and contributing writers that the College community is composed wholly of political participants from one side of the spectrum. I am sure that one can find alums who participate and contribute meaningfully from the other side of the spectrum. And yes, I am a Republican. I know of such people.
The College and my education have been instructive to my past and current activities in politics and public policy work. I would think there would be others if one were inclined to try to find them.
Scott Miller '82
Annapolis, Md.
Wally Broecker '53
I was delighted with the Summer 2012 article by Timothy P. Cross '98 GSAS about Wally Broecker '53, '58 GSAS. I was aware of his work, early on, not through Columbia but through my work in the Atomic Energy Commission, its short-lived successor the Energy Research and Development Administration and then the Department of Energy. Most of my years there I worked in the office supporting basic research in universities and our national laboratories.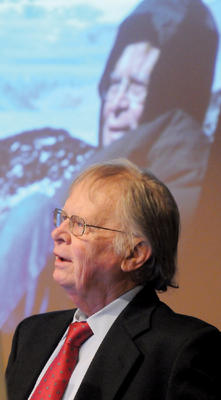 Wally Broecker '53, '58 GSAS spoke of his teaching experiences at a celebration in 2010 at the Lamont-Doherty Earth Observatory. PHOTO: COURTESY LAMONT-DOHERTY EARTH OBSERVATORYI always wondered why I never ran into Wally in the College whenever I was reminded on paper that he was a member of my Class of '53; I was delighted to learn why in the article. Professor [J. Laurence] Kulp and the registrar "did good" — but he should have had to pass the swimming test!
One of Wally's important contributions beyond his research is his outstanding ability to communicate his work, its results and its significance to society. I suspect he often was faced with significant frustration in dealing with bureaucracies as well as with those who, even today, do not accept the facts.
What prompted this letter was the deserved recognition given to [Lands' End founder] Gary Comer for his significant contribution to Columbia in support of Wally's outstanding scientific work and continuing contribution to society.
While the deserved recognition for Wally's work, the National Medal of Science, is properly highlighted, the significant support for research supported by the federal government through the years is not noted. I'm guessing that the opportunity Professor Kulp had to support a research assistant in his radiocarbon counting lab in the early '50s may have been due to an AEC contract he had. What if the budget cutters were active then?
David M. Richman '53, '56E
North Bethesda, Md.
Former Students
As usual, I found much more to read in the Summer 2012 issue of CCT than I thought I would. However, with great respect, I take exception to the term "former students" for "alumni" in [CCAA President] Kyra Tirana Barry '87's message. She does attribute the term to Dean Valentini (congratulations to him!), so I must take exception to his use of the term as well.
One of the many things that came out of my education at Columbia College in the early 1960s is the notion that as intelligent and educated people, we are students until we die. Indeed, that sense probably is present, perhaps not yet consciously, in everyone admitted to the College, and probably has something to do with their admission in the first instance. While we no longer regularly attend classes and don't work for grades, we always are disposed to learn things from anyone and everyone who knows something that we don't know, who may have an insight that may be interesting or worthwhile, who may have experiences from which we might benefit from knowing about. And just as a teacher sometimes learns something from his or her students, so we sometimes enlighten those from whom we learn as well.
Let's please stick to "alumni."
Ed Steinberg '64, '66 Arch.
White Plains, N.Y.
[Editor's note: Valentini explains his preference for the term "former students" in this issue's cover story.]
An Alumnus' Thanks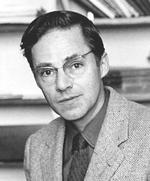 Jack Beeson PHOTO: WILLIAM E. BARKSDALE
On May 1, former dean of Barnard Dorothy Denburg and I were honored by the Columbia/Barnard Hillel and the Kraft Center at their annual dinner. During the course of my few words of appreciation in accepting the honor, I referenced my education at Columbia (Class of 1953) and it was suggested to me that I send you what I said about that education.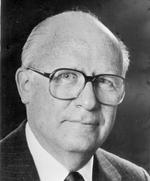 Henry Graff '49 GSASI owe so much to this great university for the wonderful education I received. The world of western civilization opened before me in the Contemporary Civilization and Humanities courses. Through them, I formed intellectual relationships with some of the greatest minds in human history. My Art Humanities course was a revelation to me, as I was a virtual ignoramus in that field. My Music Humanities course with Professor Jack Beeson, then just an instructor and not yet a famous composer, and my opera course with Professor Otto Leuning — I will never forget his long arms waving as a conductor in his discussions and dramatizations of opera — greatly enhanced my natural talent in, and love for, music, and gave me a deeper understanding of music that enriches my life to this day.

I had the opportunity to be taught by great faculty such as Professor Irwin Edman (Class of 1916) in philosophy, Professor David Truman in government and, for me, the most wonderful of them all, Professor Henry Graff '49 GSAS in American history. Professor Graff is one of the few people who still calls me Hacky. We formed a lifelong friendship and association. He has been to my synagogue any number of times to discuss the presidency and, occasionally, a forthcoming election. It would have been worth coming to Columbia just to meet him.
Rabbi Haskel Lookstein '53
New York City
Corrections
The Summer 2012 feature "The Full Spectrum," profiling FCC Chairman Julius Genachowski '85, contained three factual errors. Genachowski majored in history, not art history; his son attends Kenyon, not Michigan; and he did not ever share an apartment with former Rep. Anthony Weiner.
The Alumni Corner about Lou Gehrig '25 in the same issue incorrectly listed the date of his famous "luckiest man on the face of the Earth" speech, due to an error in editing. The speech took place at a ceremony in Yankee Stadium on July 4, 1939. The online version has been corrected.
CCT regrets the errors.