Alumni News
Fund Volunteers Link Alumni to the College
Message from CCAA President Kyra Tirana Barry '87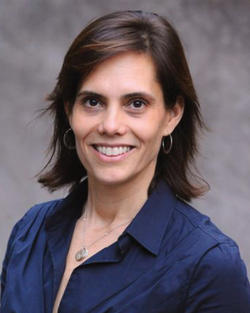 Kyra Tirana Barry '87 PHOTO: EILEEN BARROSOAt the Columbia College Alumni Association Board, we've spent the better part of the last year examining alumni engagement and building connections between students and alumni. We're thrilled with the progress we've made, yet it wouldn't have been possible without another part of the CCAA's mandate — our leadership of the Columbia College Fund. Together, these complementary roles contribute to students' experiences and Columbia's ability to achieve excellence.

The College Fund's extraordinary growth during the past 15 years has paralleled all external markers of the College's ascent. This year was no exception. Thanks to several hundred alumni fund volunteers — including Class Agents, members of the Fund Development Council, Reunion Committees and young alumni committees — we are able to report remarkable results this year:
More than 11,000 College alumni (including the Class of 2013) made a financial gift to the College.

The College won the Trustee Challenge on Columbia Giving Day 2012, held last October, when alumni across the University showed their support for their school by giving on one day. This year it will be held on Wednesday, October 23.

The College earned the full matching gift in the University's April fundraising drive, A Million Reasons to Give.

After years of surpassing all participation levels for Senior Fund participation among its Ivy League peers, the Class of 2013 Senior Fund broke records for commitments to Dean James J. Valentini's 3-2-1 Challenge: Make a gift for three years, ask two friends to join in and have your gift matched 1:1 by an alumnus/a.
While the dollar figures are important, just as central is the fund's role in connecting alumni to the College and to students. Speak with fund volunteers and you realize that their passion for Columbia, for their classmates and the College's students drives their involvement. Each contact with an alumnus/a is an opportunity to renew Columbia connections or make new ones. Most importantly, it's an opportunity to find ways to better students' experiences in the same way that alumni before us enriched ours.Fund volunteers provide a critical link between the College and its alumni. They stay up to date on what is happening on campus and with students and frequently return to Morningside Heights for special events. Their feedback helps the CCAA shape its agenda and advise the dean on College priorities.
Fund volunteers are a diverse group of alumni who have given back to Columbia in a variety of ways. Here are but a few examples:
Zila Acosta '11 provides a unique perspective as a recent graduate. She sees the College's dedication to its students and the difference every dollar can make in enhancing the Columbia experience.
Former CCAA board member Don Margolis '63, '65 Business always has been passionate about financial aid, giving as generously as he could. Until five years ago he was not involved in asking for money but for his recent 50th reunion he pursued first gifts from classmates. Not only did he reconnect with his fencing teammates and peers, bringing some back to campus, but by reaching out he also helped classmates reconnect to alma mater.
Chuck Callan '78 hosted a pre-reunion party, bringing together classmates and building excitement for reunion, and he also re-engaged with his fraternity, ZBT. He says he has had more contact with Columbia and Columbians in the last five years than in the previous 30 years since graduation.
CCAA Columbia College Fund Leaders
CO-CHAIRS
Columbia College Fund
Michael Behringer '89
Ira Malin '75
CO-CHAIRS
Fund Development Council
James Gerkis '80, '83L
Ted Schweitzer '91, '94L
CO-CHAIRS
Class Agent Program
Francis Phillip '90
Dan Tamkin '81
CO-CHAIRS
Young Alumni Fund Advisory Board
Randy Berkowitz '04
Julia Feldberg '10
Gerald Sherwin '55 has connected more students and alumni through volunteering at Columbia than anyone, which is why Columbia College Young Alumni created an award in his honor. The Gerald Sherwin '55 Young Alumni Service Award is bestowed upon an individual who has demonstrated exceptional service and has enhanced the community, well-being or engagement of the College's young alumni. The inaugural awardees are:
Nathania Nisonson '03: A champion of the fund, Nat is a consistent leadership donor, a Class Agent and a CCAA board member, and she has been co-chair of the Young Alumni Fund Spring Benefit since its inception seven years ago. She also was a member of her 10th Reunion Committee.
Michael Novielli '03: Known as the "grandfather" of CCYA, Novi is credited with reenergizing the group 10 years ago. His classmates call him "Mr. Columbia." He is an Alumni Representative Committee member, a Class Agent, a CCT class correspondent and a CAA board member; and he was a member of his 10th Reunion Committee.
The next time an alumnus/a reaches out to you, turn the tables. Ask why he or she makes calls on behalf of the College. Ask what's happening on campus and how you can make a difference for a student. Whether it's joining ARC, making calls for the fund, mentoring a student or providing an internship, you can make a difference. Consider joining the team; this is Our Columbia. Together as alumni, we make the difference.