Around the Quads
Alumni in the News
Peter Zimroth '63 was chosen in August as the court-appointed monitor for the New York Police Department's controver­sial stop-and-frisk policies, charged with ensuring they are conducted in accordance with Fourth Amendment rights barring illegal searches. Zimroth, a former chief deputy prosecutor with extensive experi­ence in both the public and private sec­tors, will develop and oversee near-term reforms, including changes to the NYPD's policies and training. Zimroth was quoted in The New York Times as saying his work as the city's top lawyer gave him "tremendous respect for the Police Department, not just the depart­ment in the abstract but for the people who serve the city and protect us." But, he added, "at the same time, I have always believed that effective law enforcement is very important — it's crucial — but so is the need for law enforcement officials to act within the law and the Constitution. And I don't think they are in conflict."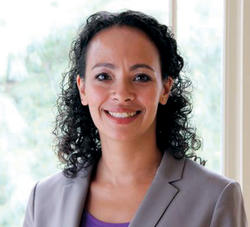 Milagros "Milly" Silva '96 PHOTO: BRUNO FOR GOVERNOR CAMPAIGNNew Jersey Democratic gubernatorial candidate Barbara Buono has named la­bor leader Milagros "Milly" Silva '96 as her running mate for lieutenant governor, forming just the third all-female guber­natorial ticket in U.S. history. Silva is the e.v.p. in charge of New Jersey for Service Employees International Union Local 1199, the largest health-care local in the country, with nearly 20,000 members who live or work in the state. In that role she represents mostly nursing home workers who are negotiating contracts, lobbying the Legislature for health-care funding and directing political donations. The previous all-female gubernatorial tickets were of Illinois Democrats in 1994 and Kentucky Republicans in 1999. Nei­ther was successful.

Tom Kitt '96 (music) and Brian Yorkey '93 (book and lyrics), who wrote the Pulit­zer Prize- and Tony Award-winning 2009 musical Next to Normal, are scheduled to be back on Broadway in Spring 2014 with If/Then, a romantic musical about "how choice and chance collide and how we learn to love the fallout," according to its website, ifthenthemusical.com. The show also will mark the Broadway return of Idina Menzel, who won a Tony Award for Wicked. If/Then focuses on a woman about to turn 40 who moves to New York intent on making a fresh start, and how even small decisions and random occurrences have an impact on her world in ways she never dreamt possible. It is slated to begin pre­view performances in Washington, D.C., in November.

Andrew J. Ceresney '93 has been named co-head of the enforcement division of the Securities and Exchange Commission, SEC chair Mary Jo White announced. Ceresney previously worked with White as both a corporate defense lawyer at Debevoise & Plimpton and earlier as a federal prosecu­tor in Manhattan. He will share the SEC enforcement role with George S. Canellos, who had been acting as interim enforce­ment chief.Victor Cahn '69 has written a new play, A Dish for the Gods, which will be presented Off-Broadway at The Lion Theatre on Theatre Row, 410 W. 42nd St., from Saturday, September 14–Saturday, October 5. Produced by Rachel Reiner Productions, the play, which is about a celebrated writer and the challenges she faced, the painful choices she made and the tumultuous relationship she shared with the man she loved, is directed by Adam Fitzgerald and features Margot White and Kevin Cristaldi.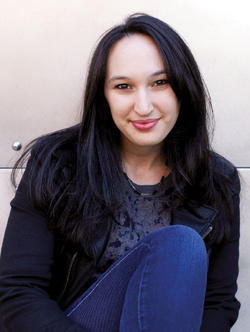 Carly Hugo '06 PHOTO: KRISTIN GLADNEYCarly Hugo '06an independent film producer and the co-founder of the film production company Loveless, recently produced Andrew Dosunmu's acclaimed film, Mother of George. The film portrays the struggles of a West African immigrant living in Brooklyn and won the Cinema­ tography Award in the U.S. Dramatic Competition of the 2013 Sundance Film Festival. Hugo also co-produced Acad­emy Award nominee Vera Farmiga's 2011 directorial debut, Higher Ground, and is currently in production on HBO Docu­mentary Films' documentary about the late Nora Ephron, Everything is Copy.

Robert Reffkin '00, '03 Business has been named to Fast Company magazine's "100 Most Creative People in Business" list for 2013. Reffkin is the founder and CEO of Urban Compass, an online real estate search startup, after previously working at Goldman Sachs, Lazard Frères and McKinsey & Co. He helped found a charter school in the Bronx and launched a not-for-profit, New York Needs You, which finds mentors for students who are the first in their families to go to college.

A company founded by two alumni was named winner of the TechCrunch Disrupt NY 2013 competition. Marc DaCosta '06 and Hicham Oudghiri '06 founded Enigma in 2012 along with Jeremy Bronfmann and Raphaël Guil­leminot. The web service allows users to search data from more than 100,000 pub­licly available but hard-to-obtain sources. TechCrunch, a news website focused on information technology companies, has hosted TechCrunch Disrupt annually since 2011 in San Francisco and Beijing as well as New York. In this year's New York competition, 30 technology startups competed before a panel of venture capi­tal investors and media.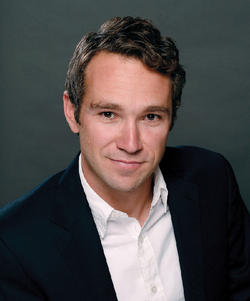 Eli Lehrer '99 PHOTO: JORDAN STRAUSS, COURTESY OF LIFETIMEEli Lehrer '99, former development v.p. at Bravo, is now heading Lifetime's nonfiction development in the newly created position of s.v.p. and head of non-scripted development. Lehrer, who assumed the position on July 8, was responsible for developing the Bravo series Flipping Out, The Real Housewives of New York City, The Rachel Zoe Project and The Real Housewives of D.C. and was executive producer of Watch What Hap­pens: Live, The Millionaire Matchmaker and Tabatha's Salon Takeover. Prior to joining Bravo, Lehrer managed East Coast de­velopment for VH1, was executive assis­tant to Michael Ovitz at Artists Manage­ment Group and was executive assistant to George Stephanopoulos '82 at ABC News. In 2008, Lehrer was named as one of Multichannel News' top executives in its 40 Under 40 issue.

John Martin Cochran '09 won the CBS reality show competition Survivor: Caramoan, defeating Dawn Meehan and Sherri Biethman in a unanimous 8–0–0 vote in the season finale on May 12 to become the Sole Survivor. Cochran, who previously competed on Survivor: South Pacific and is a self-described superfan of the series, was only the second player in Survivor's 26 seasons to play a "perfect game," receiving no votes against him at Tribal Council and winning the jury vote unanimously.

Nicholas Fox Weber '69, executive di­rector of the Josef & Anni Albers Founda­tion since 1979, has been named a cheva­lier in France's Order of Arts and Letters and will receive the honor in a ceremony in Paris on Wednesday, October 16.
In 2005, Fox Weber and the Josef & Anni Albers Foundation established the American Friends of Le Korsa to further the work by Dr. Gilles Degois, a Paris-based physician, to improve the quality of life in Senegal, one of the world's poor­est countries. Since 2011, AFLK has ex­panded the scope of its activities to help construct medical centers and educational facilities that provide health services and learning opportunities to villages deep in the African bush where such facilities and programs were previously nonexistent.

Alex Sachare '71