Bookshelf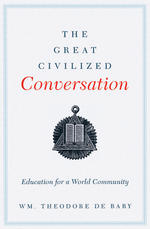 The Great Civilized Conversation: Education for a World Community by Wm. Theodore de Bary '41, the John Mitchell Mason Professor Emeritus and Provost Emeritus. De Bary advocates for incorporating classics from both Eastern and Western traditions into modern core curricula, bringing the philosophies and moral values of Asian civilizations to American students and vice versa (Columbia University Press, $35).
Arthur H. Westing: Pioneer on the Environmental Impact of War by Arthur H. Westing '50. This collection addresses the environmental consequences of warfare in Vietnam and Kuwait, the environmental impact of nuclear war and more (Springer, $49.95).
Holding the Center: In Defense of Political Trimmings by Eugene Goodheart '53. Goodheart argues that non-parliamentary democracy requires compromise and humility to address crisis in a time of divided government (Transaction Publishers, $44.95).
Heart of Wisdom by Alan N. Clifford, pen name of Dr. Peter F. Cohn '58. The author illustrates the conflicts and moral complexities of medical research in this novel about a cardiologist and the professor he meets through a prestigious fellowship (Lion Publishers, $8.95).
To Sing Away the Darkest Days: Poems Re-imagined from Yiddish Folksongs by Norbert Hirschhorn '58. This collection, a poetic account of Jewish life in the Diaspora, is the culmination of a five-year project in which Hirschhorn drew on more than 1,000 Yiddish songs (Holland Park Press, $14).
The Little Champ: A Different Kind of Novel by Arthur M. Louis '59. Immigrant boxer Abe Washington seeks redemption for his role in fixing the 1919 World Series. Recounting his life as he is close to death, he provides a rough picture of Jazz Age America and early 20th-century prizefighting (CreateSpace Independent Publishing Platform, $16.95).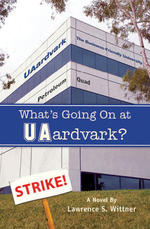 What's Going on at UAardvark? By Lawrence S. Wittner '62. A university becomes the site of rebellion in Wittner's satiric novel addressing the corporate takeover of higher education in contemporary America (Solidarity Press, $14.95).
The Race for What's Left: The Global Scramble for the World's Last Resources by Michael T. Klare '63. As resource extraction methods become more complex and dangerous, Klare warns of the disputes and environmental risks made inevitable by the rush to secure oil, gas and other resources (Picador, $17).
Of Time and Place by B.R. Free­mont, pen name of Ben Freiberger '64. Set during the 21st-century global energy crisis, the novel follows the career and love life of James Lendeman, whose experiences call into question the future of maintaining a viable U.S. economy (Two Harbors Press, $16.95).
Growth and Turbulence in the Container/Contained: Bion's Continuing Legacy edited by Howard B. Levine '64 and Lawrence J. Brown. This book surveys current trends in Bionian psychoanalytic scholarship, covering topics from the historical/biographical to the clinical, theoretical, cultural and more (Routledge, $49.95).
Thomas Hauser on Sports: Remembering the Journey by Thomas Hauser '67. The author, best known as a boxing journalist, brings together an array of his articles on other sports. Subjects include tennis pioneer Arthur Ashe, the NFL overtime rule, the Westminster Kennel Club Dog Show and more (University of Arkansas Press, $24.95).
The Holocaust, the Church, and the Law of Unintended Consequences: How Christian Anti-Judaism Spawned Nazi Anti-Semitism by Anthony Sciolino '67. Sciolino holds the Catholic Church accountable for bigotry and authoritarianism, highlighting its marginalization of Jews as the precursor to the Holocaust (iUniverse, $20.95).
CEO Psychology: Who Rises, Who Falls and Why by Dr. Kenneth M. Settel '67 with Joseph Cardillo. This book offers guidance to leaders who need help navigating a course to success through the uncertainty and challenges of the business world (RosettaBooks, e-book $5.99).
100 Years of Soccer in America: The Official Book of the US Soccer Federation edited by Neil Buethe, Jim Trecker '67 and Jacob Lehman, with an introduction by Sunil Gulati, senior lecturer in economics and president of the U.S. Soccer Federation. Illustrated with striking photography, this official USSF publication is a centennial history of soccer in the United States (Rizzoli/Universe, $45).
Endless Empire: Spain's Retreat, Europe's Eclipse, America's Decline edited by Alfred W. McCoy '68, Josep M. Fradera and Stephan Jacobson. These essays discuss the history of empire that has dominated the globe for the past four millennia (University of Wisconsin Press, $29.95).
The Persistent Observer's Guide to Wine: How to Enjoy the Best and Skip the Rest by J.P. Bary, pen name of Paul de Bary '68. Informed by extensive interviews with wine consumers of all levels, de Bary uses his vast knowledge of wine to write this comprehensive guide (Neon Press, $19.99).
After Tocqueville: The Promise and Failure of Democracy by Chilton Williamson Jr. '69. Challenging the assertion that democracy was globally inevitable following the fall of communism, Williamson looks at the post-de Tocqueville world of socio-political organization and questions the future of democracy (ISI Books, $27.95).
I Invented the Modern Age: The Rise of Henry Ford by Richard Snow '70. Historian Snow delivers a fresh account of Michigan's Ford and the way he revolutionized American industry through the invention of the Model T (Scribner, $30).
Financial Justice: The People's Campaign to Stop Lender Abuse by Robert N. Mayer '71 and Larry Kirsch. The authors recount how an alliance of consumer, civil rights, labor, fair lending and other progressive groups emerged to challenge Wall Street and its official protectors and effect substantial legislative reforms (Praeger, $48).
A Map of the Winds by Mark Statman '80. In his latest book of poems, the author investigates what it means to look at the world, to live in the world and to wonder about it in ways that are at once speculative and specific (Lavender Ink, $15).
Manhattan Equinox by Lou Orfan-ella '82. Orfanella's novel introduces the reader to the denizens of a Manhattan bar, The Golden Grotto, and reflects on what it means to feel fulfilled when looking back on one's life (Fine Tooth Press, $12.95).
The Third Coast: When Chicago Built the American Dream by Thomas Dyja '84. Windy City native Dyja re-creates the story of Chicago in its postwar prime and explains its profound impact on modern America (The Penguin Press, $29.95).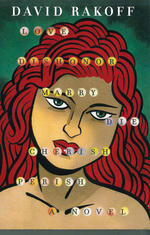 Love, Dishonor, Marry, Die, Cherish, Perish: A Novel by David Rakoff '86. The late humorist, essayist and actor's final work, written in verse, surveys characters whose lives are linked by acts of generosity or cruelty (Doubleday, $26.95).
Bodies in Formation: An Ethnography of Anatomy and Surgery Education by Rachel Prentice '87. The author shows how medical students become physicians through interactions with colleagues and patients (Duke University Press, $24.95).
Take Up Your Pen: Unilateral Presidential Directives in American Politics by Graham G. Dodds '88. The author explores the constitutional and historical development of this executive prerogative and questions how it fits the conception of democracy and the needs of U.S. citizens (University of Pennsylvania Press, $69.95).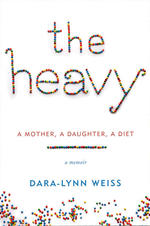 The Heavy: A Mother, A Daughter, A Diet — A Memoir by Dara-Lynn Weiss '92. Against the backdrop of current debates on childhood obesity and parenting, Weiss recounts her efforts to help her 7-year-old lose weight and become healthier (Random House Publishing Group, $26).
Half-Life: Reflections from Jerusalem on a Broken Neck by Joshua Prager '94. In this story of mental growth and indomitable will, journalist Prager reflects on the bus accident that left him paralyzed and describes the struggles of the second half of his life (Byliner, e-book $3.99).
Dancing the New World: Aztecs, Spaniards, and the Choreography of Conquest by Paul A. Scolieri '95. The author, a Barnard professor, examines the transformation of the Aztec empire into a Spanish colony through the visual and written representations of dance in colonial discourse (University of Texas Press, $55).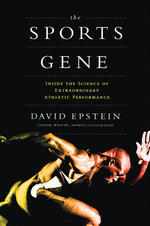 The Sports Gene: Inside the Science of Extraordinary Athletic Performance by David Epstein '02. The author, a Sports Illustrated senior writer, asks why top athletes excel and examines how individual biology combines with external factors to influence ability (Current Hardcover, $26.95).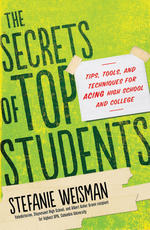 The Secrets of Top Students: Tips, Tools, and Techniques for Acing High School and College by Stefanie Weisman '03. Taking a holistic approach that covers subjects from diet and exercise to test-taking strategies, the author advises students on how to achieve academic success (Sourcebooks, $14.99).
Our Naked Lives: Essays from Gay Italian-American Men edited by Joseph Anthony LoGiudice '04 and Michael Carosone. This collection of essays addresses history, religion, childhood and more, tied together by the authors' shared cultural background and sexual identity (Bordighera Press, $15).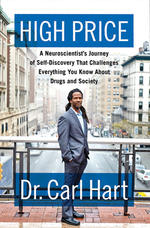 High Price: A Neuroscientist's Journey of Self-Discovery That Challenges Everything You Know About Drugs and Society by Carl Hart Ph.D., associate professor of psychology. Hart recounts growing up in one of Miami's toughest neighborhoods and how it led to his research on the effects of drugs on the brain and human behavior (HarperCollins Publishers, $26.99).
China's Search for Security by Andrew J. Nathan, the Class of 1919 Professor of Political Science, and Andrew Scobell. The authors explain China's international security concerns regarding countries such as Japan, North Korea, Taiwan, Iran, Sudan and the United States as well as internal security concerns and the communist party's future (Columbia University Press, $32.95).
To Move the World: JFK's Quest for Peace by Jeffrey D. Sachs, the Quetelet Professor of Sustainable Development and director of the Earth Institute. Sachs recalls the year between October 1962 and September 1963 when Kennedy worked to establish more peaceful relations with the Soviet Union and slow down the proliferation of nuclear arms (Random House Publishing Group, $26).
Rewiring the Real: In Conversation with William Gaddis, Richard Powers, Mark Danielewski, and Don DeLillo by Mark C. Taylor, professor of religion and chair, Department of Religion. Taylor discusses the title authors' perspectives on new media, communications, information and virtual technologies, their transformative effects on the self and society, and their spiritual influences (Columbia University Press, $27.50).