Bookshelf
Behind the Farrar Straus & Giroux Imprint
By Justin DeFreitas
Boris Kachka '97, '98J touched a nerve when "The End," his New York magazine story about the state of the publishing industry, hit the stands in September 2008. It was a time of great financial uncertainty. Banks were crashing, unemployment was rising, the foreclosure crisis was in full force — and the publishing world didn't look much better. With independent publishing houses and retail bookshops flirting with extinction and e-books and online retailing upending the traditional business model, pessimism was rampant.
The story received a lot of attention, and to Kachka's eye it was a topic worthy of further consideration. Now, five years later, his first book, Hothouse: The Art of Survival and the Survival of Art at America's Most Celebrated Publishing House, Farrar Straus & Giroux (Simon & Schuster, $27), takes a deeper look at the industry by focusing on one of the country's greatest and most idiosyncratic purveyors of the written word.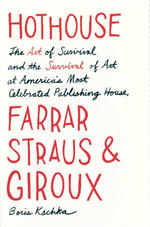 The book traces Farrar Straus & Giroux (FSG) from its founding by John Farrar and Roger Straus Jr. in 1946 and provides compelling portraits of the people who made it an inimitable success. Together, publisher Straus and editor Robert Giroux '36 set the standard for literary publishers, bucking the trends set by increasingly corporate houses by publishing, in Kachka's words, "what they loved, and little else." In the process they helped define post-WWII literary and intellectual America with a roster that included T.S. Eliot, Flannery O'Connor, Joan Didion, Philip Roth and Tom Wolfe.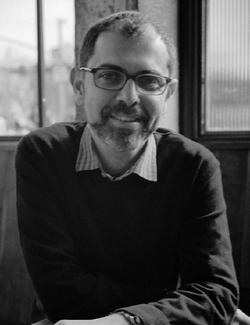 PHOTO: MIA TRAN '97Kachka's original New York article was spurred in part by Wolfe's decision, earlier that year, to leave FSG after four decades for Little, Brown and Co. — and a $7 million advance. "It seemed to signal the end for FSG's kind of publishing," says Kachka. Coupled with the death of Giroux that same September (Straus died in 2004), the time seemed ripe to take stock.
Kachka's friend Lorin Stein, editor of The Paris Review, helped him get started by pointing him toward the FSG archives at the New York Public Library. "He didn't know where the bodies were buried," Kachka says, "but he knew there were bodies." FSG's current president and publisher, Jonathan Galassi, put him in touch with the Straus family, notably Roger Straus Jr.'s son, Roger III '67, the onetime heir apparent whose working relationship with his father was often strained. The younger Straus, in addition to agreeing to be interviewed, gave Kachka access to his father's unpublished reminiscences, held in the Columbia Center for Oral History. "There was plenty of untouched material," says Kachka.
Though a behind-the-scenes tale of a literary publishing house ran the risk of drawing a small readership, Kachka believed the story amounted to more than literary shop talk. "It's a family story, about generations and about how mores change, and it's a family business story. And it's a story about the rise of corporate culture, and about how you make culture, as opposed to commerce."
The book centers on Straus and Giroux, whose differing skills, methods and temperaments served the publishing house well yet made for a sometimes precarious balance. Straus was larger than life, a wealthy and gregarious man-about-town in a Mercedes convertible, his ascot trailing in the wind. He was charismatic, brash, arrogant and profane, yet he radiated warmth and earned his writers' trust by demonstrating the courage of his convictions; he was more than willing to lose money for the honor of publishing great literature. Not that he read much of it. Straus flattered and coddled authors, but he read quickly and selectively in order to get a feel for a manuscript: I didn't read your book, he'd say, "I read in it."
Giroux, too, inspired faith in his writers — several named him executor of their estates — and he did more than his part to care for them, stroking their egos and acting as confidante, adviser and nursemaid. And though some said Giroux's own ego was just as formidable as Straus', his demeanor, personality and talents couldn't have been more different. At his funeral, friends eulogized him for his humility, "for his turkey-sandwich-and-Jell-O lunches at his desk" and for "a dearth of personal photos that could be used at the service." He was studious and erudite (he was mentored at the College by Mark Van Doren '21 GSAS), a thorough and sensitive editor who immersed himself in his authors' manuscripts. Occasionally, though, he was troubled by the notion that the old adage was true: that every editor was a failed writer.
Both men had lives outside the office — Straus was married and Giroux had a longtime partner — but neither maintained a clear boundary between the personal and the professional. They socialized with authors, vacationed with them and spent much of their personal time nurturing them and bailing them out of jams. They lived and breathed FSG, and for Kachka this was part of the appeal of the story. Essentially it's a portrait of "people who are at their best while working," he says.
It was fitting that Kachka should be the one to write this book, and not simply by virtue of the Columbia connection. His first job was as a fact checker at New York, and soon he took over the magazine's culture listings. Then, in 2004, Adam Moss came in as editor-in-chief and expanded the culture coverage, giving Kachka a shot at writing. He's now been writing about literature, publishing and theatre for the magazine for about a decade.
Kachka spent five years researching and writing Hothouse in his spare time — "a marathon," he says, compared with magazine writing. But his experience and his contacts made him well qualified to tell the story of FSG. "It's a good marriage of subject, access and me."
Justin DeFreitas is a Bay Area writer, editor and artist.