Message from the Dean
Celebrating the Achievements Of Current and Former Students
Last year, I traveled around the world to meet alumni, parents, students and friends of Colum­bia College and to introduce myself formally as dean. I at­tended College alumni receptions in Lon­don, Los Angeles and San Francisco; met newly admitted early decision students in Boston; visited current students studying at Reid Hall in Paris; and attended "Co­lumbia 101" summer advising events in Beijing, Hong Kong and Seoul. And dur­ing my travels, I became more and more impressed by the passion, intelligence and achievements of our current and former students — all 51,803 of you.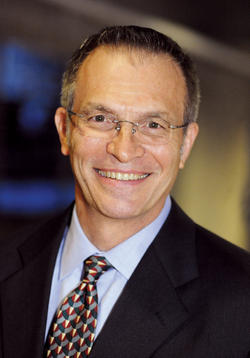 PHOTO: EILEEN BARROSO
I met two alumni in Beijing who were so inspired by their study abroad experi­ence in Asia that they returned to China to start a college advising company. I spoke to one in Paris who started out as a waiter and now owns a film company. And I vis­ited another in San Francisco who began his career as an assistant football coach and has been the CEO of several major software companies.
That's what this issue of Columbia College Today is about: the amazing accomplishments of our outstanding former stu­dents. This issue includes three features about College alumni: Wm. Theodore "Ted" de Bary '41, '53 GSAS, an East Asian studies pioneer, longtime profes­sor and all-around distinguished Columbian; Sheena Wright '90, '94L, the first female CEO of United Way of New York City; and Scott Aiges '86, director of programs, communica­tions and marketing for The New Orleans Jazz & Heritage Foundation.
This issue also features an article about how we are preparing our current students to be­come the alumni that a future issue of CCT may highlight — through one of our ongoing internship programs, Columbia Experience Overseas. Sixty-four students worked abroad in eight cities this past summer, including 11 in CEO's new destinations of Mumbai and Ban­galore, India. With support from Citi and the State Department's Passport to India program, students were provided internships at Apne Aap Women's Collective, AZB & Partners, Infosys Limited, Kotak Mahindra Bank, the Marg Foundation, Mumbai Mobile Creches and Spencer Stuart. Several of these students had the opportunity to at­tend a U.S. State Department event with Secretary of State John Kerry in June and one of these students, Doreen Moham­med '15, a human rights major and pre-med student, was featured on a segment about the Passport to India effort on BBC Hindi in early August.
My goal for the College this year, start­ing with this issue of CCT, is for us to cel­ebrate the outstanding achievements of all our students, current and former. We are building a new feature on the Col­lege website that will be populated with stories, photos and videos by students that showcase the creativity, talents and accomplishments of our student body, and we are enhancing the alumni section of our website to better feature and connect College alumni. (Stay tuned for details on both.) We are also busy updating our Columbia College and Columbia College Alumni Facebook pages and Twitter feeds with photos, news items and posts related to members of our unique and distinc­tive community, so please "Like" and follow us if you have not done so already (see box), and continue to share news about your own successes with us via email at ccalumni@columbia.edu.
You may have heard me say that Columbia College is the greatest college in the greatest uni­versity in the greatest city in the world. I want us all to celebrate what makes us the best — the best students, current and former, in the world.
Roar, Lion(s), Roar!