Obituaries
1937
George W. Hoyns Jr., retired real estate broker, Sugar Land, Texas, on September 29, 2012. Hoyns was born in New York City in 1916. In 1945 he moved to Montvale, N.J., where he served on the Board of Education. Hoyns worked at Ford Instrument Co. and then in real estate. After founding George Hoyns Realty he was manager for Lewis & Haring Realtors in Newton, N.J. Hoyns moved to Texas in 2011. He loved science and was a member of the Audubon Society. He was preceded in death by his brother, Alfred; twin sisters, Harriet C. Bogert and Elsa R. Reilly; wife, Gloria; and former wife, Muriel. Surviving family includes Lawrence S. and Barbara Hoyns, George W. III, Jonathan C., Elsbeth M., Andrew H., James J. Dwyer and Lindsey W. Dwyer; and eight grandchildren.
Donald W. O'Connell, emeritus professor of economics, Pennington, N.J., on October 10, 2012. O'Connell was born in Queens. He earned a master's in 1938 and a doctorate in 1953, both in economics, from GSAS. Columbia was his home from 1933–59, when he left his post as associate professor of banking at the Business School. O'Connell was a member of the senior society of NACOMS, a Kellett Fellow in Economics at Cambridge University (1938–39) and a trustee of the Columbia University Press (1975–81). During WWII, he served with the Navy in the Pacific. O'Connell was an economics editorial writer for the New York Herald Tribune from 1949–57. He joined the U-Md. faculty in 1962 and spent 11 years as dean of the former College of Business and Public Administration, then was v.p. of general administration from 1973–79, when he returned to teaching. He was named emeritus professor in 1986. At 74, O'Connell won a Fulbright grant to teach economics in Mexico. His wife of 56 years, the former Jeanne Austin, predeceased him in 2009. Survivors include his children, Ellen Lewis, Stephen, Lauren and Marcia, and their spouses; and six grandchildren. Memorial contributions may be made to Oxfam.
1940
Albert S. Benoist, artist, author and futurist, retired architect, Mon­mouth Beach, N.J., on September 20, 2012. Born in Long Branch, N.J., to a family whose patriarch was a world-renowned pianist, Benoist traveled in Europe during his youth and attended the Lycée Carnot in Paris. In 1929, the family returned to Monmouth Beach. Benoist attended Columbia for electrical engineering. During summers, he was an electronics draftsman in the signal laboratories at Sandy Hook and then in the radar section of Camp Evans. The war interrupted his studies and he joined the Army 100th Infantry and later its Signal Corps. He attended Harvard Advanced Engineering School and then Navy Radar Training in Point Loma, Calif. He returned to New Jersey to train Navy cadets on radar and was radar chief on a Seatrain destined for Marseille. Benoist returned to Columbia and graduated from the Architecture School in 1948. He joined the Pratt faculty and in 1959 opened the architectural/engineering firm of Benoist, Goldberg and Shapiro. Benoist was an accomplished photographer, sculptor, painter and illustrator. He was predeceased by his sisters, Louise Phillips and Barnetta Keuper, and daughter Krisha Benoist-Allen. He is survived by his wife; daughters, Andrée Benoist and her husband, Joseph Colquhoun, Alicia and her husband, Russell Dian; and four grandchildren.
1942
Warren C. Baum, retired economist, Bethesda, Md., on August 22, 2012. Baum was born in New York City on January 1, 1922, and graduated Phi Beta Kappa from the College. During WWII, he served in the Office of Strategic Services, where he was based in London and worked with intelligence gathered from the "Ultra" project. He earned a Ph.D. in economics at Harvard and then worked for the Marshall Plan and the RAND Corp., where he authored the book The French Economy and the State. In 1959, Baum joined the World Bank, where he rose from staff economist to v.p. for projects, policies and research. In addition to writing two books for the bank, he chaired the award-winning Consultative Group on International Agricultural Research. After his 1987 retirement from the World Bank, Baum was active in several public and private organizations in the Washington, D.C., area and on Martha's Vineyard. He was an avid tennis player, photographer, bridge player, gardener, Redskins fan and reader. Baum is survived by his wife of 66 years, Jessie Scullen Baum; daughters, Kathryn Meyer Yaverbaum and Nancy Lohman; five grandchildren; and five great-grandchildren.
Anthony E. Ventriglia, retired professor of mathematics, Bronxville, N.Y., on August 28, 2012. Ventriglia was born in New York City on June 20, 1922. He earned a master's in applied mathematics from Brown in 1943 and continued his studies at Cornell until 1944. Ventriglia served in the U.S. Army Air Corps in Langley Field, Va., employed by the National Advisory Committee for Aeronautics, from 1944 until the end of the war. He was an associate professor of mathematics at Manhattan College for 45 years and retired in 1995. Ventriglia was a member of the Mathematical Association of America, American Society for the Advancement of Science, American Mathematical Society and Reformed Church of Bronxville. He enjoyed travel, golf and baking. Ventriglia is survived by his wife, Lois; daughters, Patti Maguire and Linda Carella; five grandchildren; and two nieces. Memorial contributions may be made to the American Heart Association.
1943
David Norr, financial analyst, investment adviser, CPA, Scarsdale, N.Y., on August 19, 2012. Norr graduated Phi Beta Kappa from Columbia, from which he also earned an M.B.A. from the Business School (1948). He served in the Army in WWII. Norr intertwined careers as a financial analyst, investment adviser and CPA. He was the only analyst to serve on the Accounting Principles Board and was active on several SEC committees on reporting problems; he appeared before a Senate subcommittee on stock options. Norr devoted much effort to improving disclosure for investors and was a frequent speaker and the author of several articles and pamphlets on financial matters. He fought for expensing unsuccessful wells in the oil industry and for expensing the cost of stock options, and was early to advocate stock buybacks. As an activist, he ridiculed meager stock holdings of outside directors prior to their being given generous stock options. Norr established eight scholarships in honor of family members at their respective universities. He is survived by his wife, Carol; daughter, Amy Norr, and her husband, Jeff Metz; daughter, Susan; and five grandchildren. Memorial contributions may be made to Americans United for the Separation of Church and State or the New York Public Library.
1953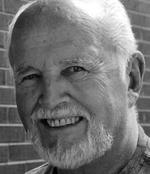 Francis P. King '53Francis P. King, retired attorney, Denver, on July 19, 2013. King was born in Pocatello, Idaho, where he and his brother were raised by their mother, a native of Pretoria, South Africa. Growing up in Idaho, he found a spiritual connection to the mountains that lasted throughout his life. King developed a lifelong love of skiing and during high school he swept the floors at his uncle's printing shop to earn money to go skiing. In 1949, he accepted a Columbia College National Scholarship and attended until he followed the professional option program into the Law School in 1952. Returning to New York City after his 1957 honorable discharge from the military, King completed his final years of law school, graduating in 1959. He was an editor of the Columbia Law Review and was a Harlan Fiske Stone Scholar. King was an expert in corporations, corporate tax and business law and represented many prominent Colorado businesses. He was often described as a "lawyer's lawyer." An experienced mountaineer, he climbed peaks on four continents and reached the summit of 51 of Colorado's Fourteeners as well as many other peaks. Read more online.

Other Deaths Reported

Columbia College Today also has learned of the following deaths. Complete obituaries will be published in an upcoming issue, pending receipt of information. Due to the volume of obituaries that CCT receives, it may take several issues for the complete obituary to appear.
| | |
| --- | --- |
| 1939 | George A. Delatush, Tequesta, Fla., on October 14, 2012. |
| 1941 | Edward E. Fischel, physician, East Setauket, N.Y., on June 24, 2013. |
| 1942 | Edwin W. Bright, banking executive, Scarborough, N.Y., on June 14, 2013. |
| | Harold Gabel, physician, Oakhurst, N.J., on August 12, 2013. |
| | Arthur S. Graham Jr., Scarsdale, N.Y., on July 24, 2013. |
| | Michael G. Kovach, priest, Millersville, Pa., on July 12, 2013. |
| 1944 | Joseph G. Barata, retired journalist and advertising and public relations executive, Southport, Conn., October 28, 2012. |
| | Gordon Cotler, author and producer, New York City, on December 20, 2012. |
| 1946 | A. Joseph Foa, retired insurance agent and real estate salesperson, Montgomery, Texas, on January 13, 2013. |
| 1948 | Carl Gersuny, retired sociology professor, Peace Dale, R.I., on August 14, 2013. |
| | Gerald T. Hurley, professor, antiquarian book dealer, Berkeley, Calif., on May 25, 2013. |
| | Kennett Love, reporter, Sag Harbor, N.Y., on May 13, 2013. |
| | Leonard Ornstein, cell biologist and professor emeritus, White Plains, N.Y., on May 7, 2013. |
| 1949 | William K. Coltman, advertising executive, Cathedral City, Calif., on June 15, 2013. |
| | Herbert F. "Smokey" Stover Jr., retired pilot, Laconia, N.H., on May 26, 2013. |
| 1950 | John Hollander, poet, retired professor, Woodbridge, Conn., on August 17, 2013. |
| | Donald R. Lawrence, attorney, New York City, on June 5, 2013. |
| 1951 | Martin L. Katz, professor, Carolina, P.R., on October 29, 2012. |
| 1955 | Ronald M. Corn, Denville, N.J., on June 26, 2013. |
| | Ludwig Dosch, Northport, N.Y., February 23, 2013. |
| 1956 | Seymour J. Mandelbaum, professor, Philadelphia, on January 23, 2013. |
| | Jehiel Orenstein, rabbi, South Orange, N.J., on May 5, 2013. |
| 1964 | Edward N. Leavy, attorney, Washington, D.C., on July 23, 2013. |
| 1986 | Kevin A. Hall, attorney, San Francisco, on November 12, 2012. |
| 1992 | Meredith A. Norton, author, Oakland, Calif., on August 2, 2013. |
| 2003 | Shannon K. Smith, grant management specialist, Jamaica Plain, Mass., on June 5, 2013. |
1954
John W. Brackett Jr., retired pulmonologist, Oxford, Conn., on December 8, 2012. Brackett was born on December 20, 1932, in Concord, N.H. He earned an M.D. from P&S in 1958 and in June that same year was commissioned a lieutenant in the Navy. After his residency and fellowship training, he joined Bethesda NH as director of the pulmonary and infectious disease branch. Brackett rose to commander before resigning. He moved to Southbury, Conn., in 1970, when he became chief of pulmonary medicine at Saint Mary's Hospital in Waterbury. He directed the intensive care unit for more than 20 years and was on the faculty of the Yale School of Medicine. Brackett retired from Saint Mary's in 1996. He coached Little League and girls' softball, served on the town parks and recreation committee and helped found the Pop Warner football program. Brackett was on the varsity crew at Columbia and returned to the sport in 1981 with the New Haven Rowing Club. He married Nancy Bogel in 1959. She survives him, as do his children and their spouses: Charles and his wife, Joanne Hayes, Robert and his wife, Kathy, Deborah Gracy and her husband, Bernard, and Jennifer and her husband, Stuart Lathers; nine grandchildren; and a niece.Richard A. Koerner, attorney and judge, Toms River, N.J., on August 10, 2012. Koerner was born in Elizabeth, N.J., and raised in Union. He served in the Army, 25th Infantry Division at Schofield Barracks, Hawaii. He and his wife, Elizabeth Torrance Koerner, were married in Hawaii and returned to New Jersey, where Koerner graduated from Rutgers Law, Class of 1959. They lived in Hillsborough Township for 35 years before retiring and moving to the Lake Ridge community, Toms River, in 1997. Koerner was deputy attorney general during the Richard Hughes administration and practiced law in Hillsborough for 35 years; he was of counsel to Koerner & Crane at the time of his death. He was an attorney for the Hillsborough Township and East Amwell Township Boards of Education. He later became the municipal court judge for Hillsborough Township and the Borough of Rocky Hill. He leaves his wife of 56 years; children, Allison and her husband, Mark Neary, Andrew and his wife, Josianne, and Gretchen and her husband, Michael; brother, Joseph, and his wife, Julie; and four grandchildren. Memorial contributions may be made to Van Dyke Hospice & Palliative Care Center, 99 Rte 37 W, Toms River, NJ 08755.
1960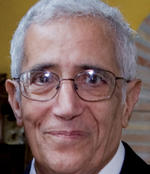 David S. David, '60David S. David, nephrologist, Beverly Hills, Calif., on April 9, 2013. Born in Baghdad in 1938, David immigrated with his family to New York City, arriving in 1950. He was placekicker for the Lions and served in the Army Reserves, from which he was honorably discharged following a brief call to active duty. After graduating from P&S in 1964, he was attending physician and professor of medicine at NewYork-Presbyterian Hospital/Weill Cornell Medical Center and the Rogosin Institute in the departments of medicine, surgery and biochemistry. David published more than 100 articles in peer-reviewed journals and was a member of the team of professionals who cared for the first dialysis and kidney transplant patients in New York. After moving to Los Angeles, he was a nephrologist and internist in private practice and professor of clinical medicine at UCLA. David is survived by his wife of 45 years, Vera; daughter, Lisa; son, Dr. Eric '96L, '98 GS, '02 P&S; three grandchildren; brother, Dr. Sami '67, '71 P&S; sister, Karen Chilowicz '72 Barnard; and a number of nieces and nephews.

Norman E. Hildes-Heim, architect and international hotel developer, Fairfield, Conn., on March 20, 2013. Hildes-Heim was born in Fairfield on February 20, 1938. He was educated at Andover and earned an A.B. in history from the College, where he rowed crew. He spent a year at Cambridge University and earned a master's in architecture from Harvard. Hildes-Heim designed and developed hotels at John Carl Warnecke & Associates for InterContinental Hotels Group and Bechtel's International Division and later as a partner with Hotel Development Associates. He covered rowing around the world as a freelance writer for The New York Times. He also coached the Columbia lightweight rowing team while shuttling between New York and Boston during the time when he taught at Harvard. He was a "teaching visitor" at the University of British Columbia School of Architecture and Landscape Architecture and was awarded the UBC Honorary Alumnus Award for his significant contribution to UBC. He was a lifeguard in Fairfield each summer for the past 54 years, loved gardening and raised long-haired Highland Cattle. Hildes-Heim is survived by his adopted son, David Kardos. Memorial contributions may be sent to Robert J. Berta, Hildes-Heim Foundation, c/o McElroy, Deutsch, Mulvaney & Carpenter, Attorneys at Law, 30 Jelliff Ln., Southport, CT 06890.
1961
David M. Blicker, attorney, Sacramento, Calif., on October 26, 2012. After earning a J.D. at Boalt Hall, Berkeley Law, Blicker practiced for 34 years, specializing in nonprofits. In summer 1963, he worked for the Congress of Racial Equality (CORE) in Montgomery, Ala. From 1967–70, he was executive director for the Legal Aid Society of Sacramento. He also was special counsel to Planned Parenthood for 15 years and taught part time at the Division of Social Work at Cal State-Sacramento. In 1967, Blicker created Child Action, Inc., a nonprofit that links poor families seeking childcare with the state of California. He also was a hearing officer for the Sacramento County Employees' Retirement System. In 1999, Blicker closed his practice, sold his home and joined the Peace Corps, a lifelong dream, going to Kenya. He formed a company owned by seven women's groups that sold bags, baskets and carvings internationally, bypassing the middleman. He also raised more than $16,000 to train Kenyan electrical engineers to install solar energy systems. Blicker also was executive director of Opening Doors, a nonprofit helping survivors of human trafficking and refugees from Iraq, Afghanistan and war zones in Africa and Latin America. Among his survivors is his wife, Terrie Lind.
Edward R. Hotelling, retired pilot, Somis, Calif., on May 21, 2012. Hotelling was born on July 28, 1939, and grew up in Chapel Hill, N.C. He was educated at Phillips Academy prior to matriculating at the College. Hotelling served in the Vietnam War as a Navy fighter pilot from 1961–66, with tours of duty on the carriers U.S.S. Constellation and U.S.S. Ticonderoga. After the Navy, he briefly worked at Hughes Aircraft Co. and then joined American Airlines. He flew for the company, rising to the rank of captain, until his retirement in 1999. Hotelling was a lifelong aviation fan. From his first models as a child, to the radio-controlled airplanes he built and raced, to DC-10 jets, he loved to fly. After retirement, he owned a powerful T-28 airplane in which he toured and performed formation flying with friends. Hotelling also loved music, supporting the Los Angeles Symphony and LAOpera, and loved to travel. He is survived by his brothers, William and James; children, Joan and Steve; five grandchildren; a number of nephews and nieces; and his companion, Laura Divine.
1962
George M. Abodeely Jr., insurance executive, West Boylston, Mass., on June 30, 2012. Abodeely was born on October 11, 1939, in Worcester. He graduated from Worcester Academy, where he was active in sports, and earned a degree in economics from the College, where he was in the Glee Club. Abodeely remained active with the University, his CC classmates and fraternity, Beta Theta Pi. Abodeely served in the Army Reserve after college and joined the insurance company established in 1940 by his parents, G.M. Abodeely Insurance Agency; he was its president for 46 years. Abodeely was known throughout New England for his knowledge of surety. He enjoyed fly-fishing, hunting, reading, cooking and travel; was a licensed pilot; and was active in his church, St. George Orthodox Cathedral, as a board member, choir member and president of the Parish Council. He is survived by his daughter, Jacqueline; sister, Elaine Saliba, and her husband, Najib, brother, William, and his wife, MaryAnn; and several nephews and nieces. Memorial contributions may be made to The St. George Orthodox Cathedral Endowment Fund, 30 Anna St., Worcester MA 01604; the YMCA of Central Massachusetts, 766 Main St., Worcester, MA 01610; The 200 Foundation, Box 3449, Framingham, MA 01705; or the Sally Abodeely Fund at St. George Orthodox Cathedral.
Robert B. Glassman '62Robert B. Glassman, professor, Lake Forest, Ill., on April 27, 2013. Glassman was a professor of psychology at Lake Forest College. He joined Lake Forest in 1969 after earning his Ph.D. at Penn and completing a post-doctoral fellowship at the Rochester Institute of Technology. Glassman's intellectual curiosity was part of every aspect of his life: his scholarly work in physiological psychology, neuroscience, religion and science, psychology in business, and various intersections of these and other areas; his friendships; his fatherhood and grandfatherhood; and his long marriage. In summer 2012, he and his wife of 51 years, Harriet Newman Glassman, attended his 50th College reunion. His wife survives him, as do his children, Jill R. Glassman Mendivil, Mark and Dan, and five grandchildren.
1964
Peter K. Shack, attorney and singer, Davis, Calif., on July 3, 2012. Shack was born in Brooklyn, N.Y., on April 14, 1943. He graduated from Georgetown Law in 1967 and then was a Peace Corps volunteer in Guatemala, working with small credit cooperatives in rural Maya Indian areas. There he met Kathryn Wetherell; they were married in 1970. Shack worked for several years in southern New Jersey as a rural legal assistance lawyer. He moved in 1972 to California and worked for 10 years in the antitrust section of the California Office of the Attorney General in Los Angeles. In 1982, he moved to Davis, Calif., and transferred to the Office of the Attorney General in Sacramento, where he worked in the charitable trusts section. Shack retired from the state in 2003 and was of counsel to Manatt, Phelps & Phillips until his death. In addition to playing the piano, harpsichord and recorder, he sang in productions of the Santa Monica Civic Light Opera, the Davis Comic Opera, the Sacramento Opera and the UC Davis Choir. Shack is survived by his wife; son, Steven; niece, Lori; and a grandniece and grandnephew. Memorial contributions may be made to Citizens Who Care, 1017 Main St., Woodland, CA 95695.
1968
Barry Deutsch, attorney, Brooklyn, N.Y., on December 29, 2012. Deutsch grew up in Liberty, N.Y., and earned a degree from the College in political science. Fluent in Spanish, he began his career teaching at a public bilingual school in Manhattan for two years. He graduated from NYU Law and became the staff attorney for the New York City Department of Consumer Affairs for four years; next, he was an immigration lawyer for one year. In 1979 he published a handbook, How to Avoid TV Repair Rip-Offs. In 1981, Deutsch moved to Brooklyn and started a broad law practice that he continued to some degree until a few years before his death. For the last 23 years Deutsch was engaged in a variety of ventures unrelated to his law practice. He ran in the Democratic Presidential New Hampshire primaries in 1992 and in the guise of a persona called "Dr. Sherlock Litter" argued against "the evils of globalization," campaigned for economic patriotism, especially for the U.S. auto industry, and was a proponent of environmental cleanup. He was married twice but was not married at the time of his death. He is survived by three older siblings: Ronald, Dale and Elaine Maibaum.
1992
Andrew Littell, banker, Boston, on December 17, 2012. Born in New York City, Littell was a graduate of Middlesex School and Chicago (M.B.A.). A managing director of CVC Credit Partners in London, he was responsible for European loan and bond trading. He is survived by his wife, Brooke Russell; daughters, Grace and Catherine; father, Walter; stepmother, Leli Sudler; sister, Frances Littell, and her husband, Adam Heath; brother, Matthew, and his wife, Sheila Gallagher; stepsister, Isabel Black; and two nephews. Memorial contributions may be made to two Maine organizations: North Haven Arts & Enrichment or North Haven Conservation Partners.
1993
Tania E. Gregory, homemaker, Berkeley, Calif., on December 11, 2012. Gregory was born in Boston and grew up in Aiken. She earned an M.S. in public policy and administration from the Heinz College at Carnegie Mellon. While at CMU, she DJ'd a popular jazz show on the university's radio station. With her wry sense of humor, she titled her show "The Blind Pedestrian" — she was beginning to lose much of her vision at that point. Gregory moved to the San Francisco Bay Area to work as the director of a home-sharing program for senior citizens. When her son, Michael, arrived, she became a stay-at-home mother. Gregory is survived by her husband, Henri Mannik; son; parents, Lois and Michael; brother, Alex; uncles, Serge and Paul; aunt, Karen Goch; and grandparents, Tatiana and Walter Gregory, and Olga Orishyn.
Lisa Palladino