Alumni News
Leading CCAA to a Future of Engagement
Message from CCAA President Doug Wolf '88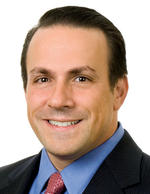 Doug Wolf '88 For my inaugural article as I take on the role of president of the Columbia College Alumni Association (CCAA), I'd like to briefly address the goals that the Board of Directors has set for the next few years. Very simply, I hope to lead the CCAA toward a future that is more inclusive, open and perhaps most importantly, fun! We want to reach 100 percent alumni engagement, whether by alumni attending events, taking classes with Columbia's exceptional faculty, mentoring students, networking with fellow alumni or contributing to the Columbia College Fund, which supports the College's many needs as well as Dean James J. Valentini's priorities.

Get Involved!

There are many ways for you to

get involved

, have an impact and have fun! Here are just a few.

Attend a Columbia event.

A great place to begin is Homecoming, which this year will take place on Saturday, October 25, when the Lions host Ivy League rival Dartmouth. Catch up with classmates under the Big Tent and enjoy a gourmet barbecue before the game while youngsters play at the open-air carnival.

Interview a prospective student.

Help shape future College classes by joining the Alumni Representative Committee and interviewing applicants wherever you live, representing Columbia at local college fairs and/or hosting a regional program for admitted students.

Connect with classmates.

Reunions are a great place to catch up with old friends and make new ones. If your class year ends in 0 or 5, you will be celebrating at Alumni Reunion Weekend 2015 from Thursday, May 28, to Sunday, May 31. Join your class' Reunion Committee and help plan the big event! Not in a reunion year? Send a Class Note to your CCT class correspondent to let your classmates know what's been going on.

Become a Class Agent.

Class Agents share their time, connections and talents as spokespeople for giving to the Columbia College Fund. By networking at reunions and alumni activities as well as writing to and/or calling classmates, you can champion worthy programs and give invaluable support to the College.

Keep up with what's happening.

Visit the redesigned alumni website (

college.columbia.edu/alumni

), "Like" us on

Facebook

(Columbia College Alumni) and follow us on

Twitter

(@columbia_ccaa) for the latest on programs and events.

I'm a Bostonian, so my appointment as president is an expression of a new era for the CCAA, one in which our alumni outside of New York are as visible and have voices as important as the 45 percent or so of College alumni based in the tri-state area. Being involved with the College does not require a 10027-ish ZIP code as it once did. (Coincidentally, I recently met with Harvard's alumni association president, and discovered that she lives in New York.)

In my more than 25 years since graduation, I have stayed involved with the College in a variety of ways, but my greatest pleasure has been interviewing high school students who are prospective College students — something that any one of us, anywhere, can and should do. By interviewing through the Alumni Representative Committee (ARC), alumni have an opportunity to influence future classes, which affects the success of the College and therefore, us all. I enjoy meeting the students and learning about their interests and talents, and feel as if I am part of a team of evaluators that helps identify not only the best candidates for College admission but also the right candidates to contribute to the College's unique student body. With only 31 percent of applicants being interviewed today, we need many more alumni to join ARC and help out — even interviewing just one candidate, which takes less than an hour, goes a long way (college.columbia.edu/alumni/getinvolved/arc).

An even easier way to become engaged with the College is simply to keep up with what is happening with the College, its students, and the remarkable people who compose the College's 47,700-plus strong community of alumni. The Alumni Office has been working hard to make it easier to stay in tune with the community through Facebook (Columbia College Alumni), Twitter (@columbia_ccaa), a redesigned website (college.columbia.edu/alumni) and more, and this work is ongoing. Visit these channels to stay abreast of programs and events, to read articles about your extraordinary peers, to get updates on what is happening at the College today and more. The CCAA will introduce and pilot many programs this fall, not to mention a new CCAA brand and logo, so visit these channels often. And if you have not recently updated your profile online, do it now so that we can make sure we are connecting with you and creating programming with your interests in mind. Go to "My Profile" on the alumni website.

The idea of 100 percent alumni engagement is exciting, aspirational and clear. As Columbia College alumni, we will each approach it in our own way, and some of us in multiple ways. The opportunities are many. I welcome your ideas and your feedback as we do this together. Contact me anytime at ccaapresident@columbia.edu.

Roar!