Around the Quads
Satow To Receive 2014 Alexander Hamilton Medal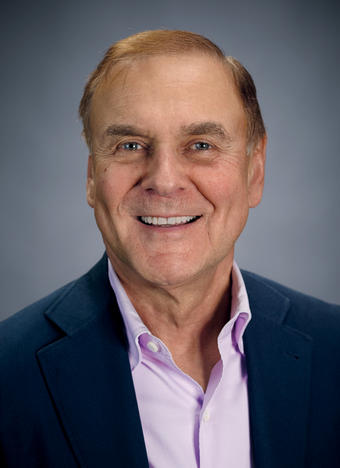 PHOTO: Yaron Leshem/Leshem LoftPhillip M. Satow '63 will be presented the 2014 Alexander Hamilton Medal on Thursday, November 20, at the Alexander Hamilton Award Dinner, an annual black-tie event held in Low Rotunda. The medal, the highest honor paid to a member of the Columbia College community, is awarded annually by the Columbia College Alumni Association for distinguished service to the College and accomplishment in any field of endeavor.
Satow is a University benefactor, a former director of the Columbia College Fund, a former president of the CCAA and a 2004 recipient of a John Jay Award for distinguished professional achievement. He is a member of the Columbia Athletics Leadership Committee and the Columbia Entrepreneurship Advisory Board, and is an emeritus member of the College's Board of Visitors and the CCAA Board of Directors. An infielder for the Lions baseball team in all four of his undergraduate years, Satow and his family in 2010 funded Satow Stadium, home of the 2013 and 2014 Ivy League baseball champions.
A successful entrepreneur and corporate executive in the pharmaceutical and health care fields for more than 40 years, Satow is currently chairman of the Board of Directors of JDS Therapeutics, an innovative drug development and marketing company that provides scientifically supported natural products to physicians and patients. JDS is the parent company of Nutrition 21, a leader in the nutritional supplement industry. Satow is also co-founder and the former chairman and CEO of JDS Pharmaceuticals, which developed and marketed psychiatric pharmaceutical products before it was acquired in 2007 by Noven, a publically traded drug company.
In 2000, Satow and his wife, Donna GS'65, co-founded The Jed Foundation, now a leading public charity committed to preventing mental illness, substance abuse and suicide among college students. The Jed Foundation is partnering with the Clinton Foundation, MTV, Facebook, Medscape, the NFL and other organizations on educational initiatives that provide effective programming and strategic direction to universities nationwide.
From 1985 to 1998, Satow was a senior executive at Forest Laboratories. There, he held positions that included EVP, member of its board of directors and president of Forest Pharmaceuticals. He founded the Marketing and Sales Department at Forest and during his tenure the corporation grew from a small specialty pharmaceutical company to a leading multi-billion dollar New York Stock Exchange-listed company.
Satow worked at Pfizer from 1967 to 1981 and held several management positions, including director of marketing, Pfizer Laboratories, and VP of Pfizer Europe. He has been a director on four public pharmaceutical company boards and is currently a director of three private corporations.
Satow served for two years during the Vietnam War as a naval officer on the aircraft carrier U.S.S. Wasp. He and his wife raised three children, including Columbia graduates Michael '88 and Julie '96, SIPA'01, and have five grandchildren.
For more information on the dinner, contact Robin V. Del Giorno, associate director, College events and programs: robinv@columbia.edu or 212-851-7399.