Around the Quads
Alumni in the News
Sam Abrams '86 was presented the Insignia of Knight, First Class, of the Order of the Lion of Finland, a prestigious decoration from the Finnish government, for his comparative research into education in the United States and Finland. The presentation took place in New York City in May.
Tom Kitt '96 (music) and Lin-Manuel Miranda (lyrics) won a Creative Arts Emmy Award for "Bigger," a rousing number that opened the 67th annual Tony Awards. The awards, which were presented August 16, recognize the key technical disciplines and behind-the-scenes crafts essential to television production. Meanwhile, three alumni received Emmy Award nominations this year: Kate McKinnon '06 for "Best Supporting Actress in a Comedy Series" for Saturday Night Live, which she joined as a featured player in 2012; Beau Willimon '99, SOA'03 for "Outstanding Writing for a Drama Series" for House of Cards (he is also the show's creator, showrunner and executive producer); and Jenji Kohan '91 for "Outstanding Writing for a Comedy Series" for Orange Is the New Black (she is also the show's creator, showrunner and executive producer). The Emmy telecast was scheduled for August 25, after this issue went to press.
Demetre Daskalakis '95 has been named New York City's assistant health commissioner of the Bureau of H.I.V./AIDS Prevention and Control. In this position, Daskalakis will work to reach at-risk populations and provide information about prevention and health management, a critical role in the fight against H.I.V. and AIDS. Daskalakis is also on the board of the Gay Men's Health Crisis and is known for his innovative approach to healthcare through his work as medical director of ambulatory H.I.V. services at Mount Sinai Hospital.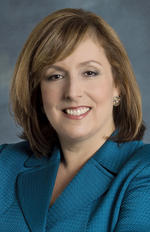 Sara Just '88 Sara Just '88 has been named executive producer of PBS NewsHour and SVP at WETA (the PBS affiliate in Washington, D.C.). Just's appointment follows more than 25 years of experience with ABC News, where she won nine Emmy Awards, two Alfred I. duPont-Columbia University Awards, two Peabody Awards and a Robert F. Kennedy Journalism Award.

Umar Bandial '79 was appointed to the Supreme Court of Pakistan in a ceremony attended by senior lawyers and other Supreme Court judges. Bandial previously served as chief justice of the Lahore High Court and will now be one of 17 judges presiding over major cases in Pakistan.

Emily Starr Bean '06 was chosen as a 2014 Lindblad Expeditions and National Geographic Education Grosvenor Teacher Fellow. Out of a pool of 1,300 applicants, 25 teachers were selected to travel to remote parts of the globe to gain hands-on experience for professional development; Bean circumnavigated Iceland aboard the National Geographic Explorer.

In a close election on June 3, Jeffrey Bell '65 won the Republican primary for U.S. Senate in New Jersey, focusing on a conservative platform and a return to the gold standard. This fall, he will run against incumbent senator Cory Booker (D-N.J.) to represent the state in Washington, D.C.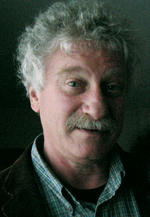 Mark Dworkin '67 PHOTO: COURTESY MARK DWORKIN '67In July Mark Dworkin '67 released Shift Change, his sixth national documentary film for PBS. Shift Change is about worker-owned and cooperative businesses in the United States and Mondragon, Spain, and explores how the businesses can help local industry and increase worker engagement.

Courtney Reum '01 is the new commissioner for the Los Angeles Convention Center Authority, appointed by Los Angeles Mayor Eric Garcetti '92, SIPA'93. Reum will work with the Los Angeles Convention Center to drive economic development and job creation by attracting convention business and generating tourist revenue for Los Angeles.