Bookshelf
So Much to Do: A Full Life of Business, Politics, and Confronting Fiscal Crises by Richard Ravitch '55. From chairman of the Metropolitan Transportation Authority to chief labor negotiator for Major League Baseball, Ravitch has held many high-profile positions. His book is both a memoir and a guide to making public policy more effective (PublicAffairs, $26.99).
Dwarf Planets and Asteroids: Minor Bodies of the Solar System by Thomas Wm. Hamilton '60. The author provides a survey of hun­dreds of dwarf planets and asteroids, delving into their discovery, naming, orbits and characteristics (Strategic Book Publishing & Rights Co., $15.95).
In Another Life: The Decline and Fall of the Humanities through the Eyes of an Ivy-League Jew by Howard Felperin '62. This memoir follows Felperin as he begins teaching in Yale's English department and his subsequent move to several universities in Australia (AuthorHouse, $30.51).
A Moveable Beast: Scenes from My Life by Barry H. Leeds '62. Leeds examines the life experiences and literary works that shaped him, exploring his childhood in New York City, his time in the Merchant Marines and his post-grad life (AuthorHouse, $30.43).
St. Agnes Chapel of the Parish of Trinity Church in the City of New York 1892–1943 by Francis J. Sypher Jr. '63. The book's second edition looks at the history of the Romanesque St. Agnes Chapel, an offshoot of the famous New York Trinity Church, which stood for more than 50 years on West 92nd between Columbus and Amsterdam Avenues (Parish of Trinity Church, $35).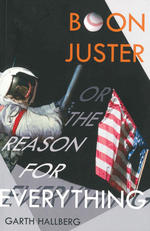 Boon Juster or The Reason For Everything by Garth Hallberg '64. Realtor Tom Hammock investigates the sudden death of his high school hero (the last man to walk on the moon) in this novel about baseball, astronauts and love (The Reason for Everything, $15.95).
Slow Movies: Countering the Cinema of Action by Ira Jaffe '64. Jaffe's work investigates three decades of films by acclaimed international directors who create slow, contemplative movies despite the popularity of mainstream action blockbusters (Wallflower Press, $27).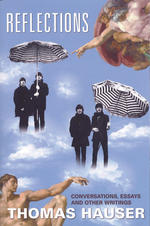 Reflections: Conversations, Essays, and Other Writings by Thomas Hauser '67. This collection of short essays, stories and interviews, which includes previously unpublished material, covers topics from the Beatles to race in America to dating (University of Arkansas Press, $29.95).
Good for You, Great for Me: Finding the Trading Zone and Winning at Win-Win Negotiation by Lawrence Susskind '68. This book describes how to deal with people and build strong working relationships while coming out ahead in negotiations (PublicAffairs, $25.99).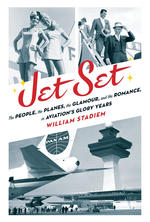 Jet Set: The People, the Planes, the Glamour, and the Romance in Aviation's Glory Years by William Stadiem '69. Exploring the jet-set lifestyle of the '60s after the launch of Pan Am's Boeing 707, this book also covers the celebrity angle as well as explores how international travel became normalized for everyday Americans (Ballantine Books, $28).
Italoamericana: The Literature of the Great Migration, 1880–1943 edited by James J. Periconi '70, Robert Viscusi and Anthony Julian Tamburri. A nearly 1,000-page anthology of fiction, poetry, plays, memoirs and articles translated from Italian, Italoamericana features the writing of Italians in America through the end of WWII (Fordham University Press, $40).
Judging Statutes by Robert A. Katzmann '73. The author, the chief judge of the United States Court of Appeals for the Second Circuit, considers the debate around how judges should interpret the laws of Congress (federal statutes) and the judge's role in interpreting those that are unclear or ambiguous (Oxford University Press, $24.95).
What Stays in Vegas: The World of Personal Data — Lifeblood of Big Business — and the End of Privacy as We Know It by Adam Tanner '85. Tanner uses the case study of Caesars Entertainment casinos to examine how companies gather customers' personal data for use in targeted marketing and what such data mining means for consumers (PublicAffairs, $27.99).
Jewish Pasts, German Fictions: History, Memory, and Minority Culture in Germany, 1824–1955 by Jonathan Skolnik '90. The author describes how German-Jewish writers drew from the Spanish-Jewish past and Sephardic traditions to explore their state of exile, create a German-Jewish culture and process the rise of fascism in Germany (Stanford University Press, $65).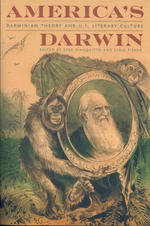 America's Darwin: Darwinian Theory and U.S. Literary Culture, edited by Tina Gianquitto '91 and Lydia Fisher. Darwin's ideas have influenced biology, literature, history, anthropology and more. This anthology showcases works from many disciplines to highlight that impact (University of Georgia Press, $29.95).
Freak Show by Valerie Bandura '96. This book of poetry delves into Bandura's life experiences, covering her family's late-'70s immigration from the Soviet Union to the United States and her sister's struggles with schizophrenia (Black Lawrence Press, $11.95).
The Secret Club that Runs the World: Inside the Fraternity of Commodity Traders by Kate Kelly '97. Commodities such as wheat, soybeans and crude oil made commodity traders rich when the market for raw materials exploded in the early 2000s. Kelly investigates the practice of gaming price changes and how the market likely was manipulated by top traders (Portfolio Hardcover, $29.95).
The Eternal Nazi: From Mauthausen to Cairo, the Relentless Pursuit of SS Doctor Aribert Heim by Nicholas Kulish '97 and Souad Mekhennet. The authors detail how Heim, a notorious Nazi war criminal, evaded capture at the end of WWII by hiding in a working-class neighborhood of Cairo under a false name (Doubleday, $27.95).
The Vanishing Neighbor: The Transformation of American Community by Marc J. Dunkelman '01. Exploring a shift in the structure of American life as traditional neighborhoods have changed, Dunkelman examines what those changes mean for the future of the country (W.W. Norton & Co., $27.95).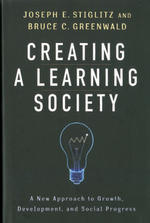 Creating a Learning Society: A New Approach to Growth, Development, and Social Progress by University Professor Joseph E. Stiglitz and Bruce C. Greenwald, the Robert Heilbrunn Professor of Asset Management and Finance. Stiglitz and Greenwald present the case that government policies have direct and indirect effects on learning and highlight the importance of closing knowledge gaps to improve economies (Columbia University Press, $34.95).
Anne-Ryan Heatwole JRN'09