Columbia Forum
The Hard Thing About Hard Things
Ben Horowitz '88 talks straight about the challenges of building a business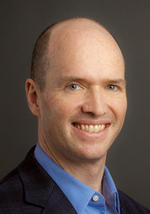 PHOTO: COURTESY OF THE OUTCAST AGENCYBen Horowitz '88 is a co-founder and the former president of Opsware and a co-founder and current general partner of Andreessen Horowitz, one of Silicon Valley's most prestigious venture capital firms. His blog (bhorowitz.com) has a readership of nearly 10 million. In his candid online essays, Horowitz shares the insights he's gained while an executive at the cutting edge of tech — knowledge that has made him, according to Facebook's Mark Zuckerberg, "one of the most important leaders ... in the global knowledge economy."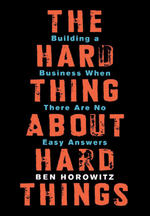 Both the blog and Horowitz's new book, The Hard Thing About Hard Things: Building a Business When There Are No Easy Answers (HarperBusiness, 2014), had their beginnings in Horowitz's frustration with the management books of earlier times. "In my own experience as a C.E.O.," Horowitz told The New York Times in March, "I would find myself laying awake at 3 a.m. asking questions about my business and there weren't management books out there that could help me. Because of the dynamic nature of management you can't just say, 'Do something like this, or do something like that ... '" The result is a primer for businesspeople that feels really new: Horowitz's hard-edged, astute guidance is interspersed with quotes from rappers such as DMX and Nas.
In the following excerpt, Horowitz describes what it was like to lead the company Loudcloud during the best of times — and the worst of times — for the digital economy.
Rose Kernochan '82 Barnard

Starting A Company
At the end of 1998 and under immense pressure from Microsoft, which used the full force of its operating system monopoly to subsidize free products in every category in which Netscape competed, we sold the company to America Online (AOL). In the short term, this was a big victory for Microsoft since it had driven its biggest threat into the arms of a far less threatening competitor. In the long term, however, Netscape inflicted irreparable damage on Microsoft's stronghold on the computing industry: our work moved developers from Win32 API, Microsoft's proprietary platform, to the Internet. Someone writing new functionality for computers no longer wrote for Microsoft's proprietary platform. Instead, they wrote to the Internet and World Wide Web's standard interfaces. Once Microsoft lost its grip on developers, it became only a matter of time before it lost its monopoly on operating systems. Along the way, Netscape invented many of the foundational technologies of the modern Internet, including JavaScript, SSL, and cookies.
Once inside AOL, I was assigned to run the e-commerce platform and Marc [Andreessen] became the chief technology officer. After a few months, it became apparent to both of us that AOL saw itself as more of a media company than a technology company. Technology enabled great new media projects, but the strategy was a media strategy and the top executive, Bob Pittman, was a genius media executive. Media companies focused on things like creating great stories whereas technology companies focused on creating a better way of doing things. We began to think about new ideas and about forming a new company.
In the process, we added two other potential cofounders to the discussion. Dr. Timothy Howes was coinventor of the Lightweight Directory Access Protocol (LDAP), a masterful simplification of its byzantine X.500 predecessor. We hired Tim into Netscape in 1996 and together we successfully made LDAP the Internet directory standard. To this day, if a program is interested in information about a person, it accesses that information via LDAP. The fourth member of our team was In Sik Rhee, who had cofounded an application server company called Kiva Systems, which Netscape had acquired. He had been acting as CTO of the e-commerce division that I ran and, in particular, worked closely with the partner companies in making sure that they could handle the AOL scale.
From Kanye West, Sade and Drake, to Margaret Mead BC'23 and George Bernard Shaw, you never know who will be quoted amidst the business advice offered by Ben Horowitz '88 in his popular Ben's Blog (bhorowitz.com). PHOTO: BEOWULF SHEEHAN

As we discussed ideas, In Sik complained that every time we tried to connect an AOL partner on the AOL e-commerce platform, the partner's site would crash, because it couldn't handle the traffic load. Deploying software to scale to millions of users was totally different from making it work for thousands. And it was extremely complicated.

Hmm, there ought to be a company that does all that for them.

As we expanded the idea, we landed on the concept of a computing cloud. The term cloud had been used previously in the telecommunications industry to describe the smart cloud that handled all the complexity of routing, billing, and the like, so that one could plug a dumb device into the smart cloud and get all the smart functionality for free. We thought the same concept was needed in computing, so that software developers wouldn't have to worry about security, scaling, and disaster recovery. And if you are going to build a cloud, it should be big and loud, and that's how Loudcloud was born. Interestingly, the most lasting remnant of Loudcloud is the name itself, as the word cloud hadn't been previously used to describe a computing platform.

We incorporated the company and set out to raise money. It was 1999.

Did you think I'd crumble?
Did you think I'd lay down and die?
Oh no, not I
I will survive.
—Gloria Gaynor, I Will Survive
"I Will Survive"
Coming off the success of Netscape, Marc knew all the top venture capitalists in Silicon Valley, so we needed no introductions. Unfortunately for us, Kleiner Perkins, the firm that backed Netscape, had already funded a potentially competitive company. We spoke to all the other top-tier firms and decided to go with Andy Rachleff of Benchmark Capital.
If I had to describe Andy with one word, it would be gentleman. Smart, refined, and gracious, Andy was a brilliant abstract thinker who could encapsulate complex strategies into pithy sentences with ease. Benchmark would invest $15 million at a pre-money valuation (the value of the company before the cash goes into the company treasury) of $45 million. In addition, Marc would invest $6 million, bringing the total value of the company including its cash to $66 million, and would serve as our "full-time chairman of the board." Tim Howes would be our chief technology officer. I would be CEO. Loudcloud was two months old.
The valuation and the size of the funding were signs of the times and created an imperative to get big and capture the market before similarly well-funded competitors could. Andy said to me, "Ben, think about how you might run the business if capital were free."
Two months later, we would raise an additional $45 million from Morgan Stanley in debt with no covenants and no payments for three years, so Andy's question was more reality-based than you might think. Nonetheless, "What would you do if capital were free?" is a dangerous question to ask an entrepreneur. It's kind of like asking a fat person, "What would you do if ice cream had the exact same nutritional value as broccoli?" The thinking this question leads to can be extremely dangerous.
Naturally, I took the advice and ran with it. We quickly built out our cloud infrastructure and began signing up customers at a rapid rate. Within seven months of founding, we'd already booked $10 million in contracts. Loudcloud was taking off, but we were in a race against time and the competition. This meant hiring the best people and fielding the broadest cloud service, and that meant spending money — lots of it.
Our ninth hire was a recruiter, and we hired a human resources person when we had a dozen employees. We were hiring 30 employees a month and snagging many of the Valley's smartest people. One of our new recruits had quit his job at AOL to spend two months mountain climbing, but instead he joined us; another forfeited millions to join Loudcloud when he resigned from another company on the day of its IPO. Six months in, we had nearly 200 employees.
Silicon Valley was on fire, and Loudcloud was billed in a Wired cover story as "Marc Andreessen's second coming." We traded our first office — where you'd blow a circuit if you ran the microwave and coffeemaker at the same time — for a 15,000-square-foot warehouse in Sunnyvale, which was too small for us by the time we moved in.
We spent $5 million to move into a new three-story stucco building with jade-colored tiles we called "the Taj" (as in the Taj Mahal). It was also too small to keep pace with our hiring frenzy, and people were sitting in the hallways. We rented a third parking lot down the street and ran shuttle vans to the office. (The neighbors hated us.) The kitchen was stocked like Costco, and when we fired the snack contractor for making our fridge look like the one in Philip Roth's Goodbye, Columbus, he asked for equity.
This was the time.
In the next quarter, we booked $27 million worth of new contracts, and we were less than nine months old. It seemed like we were building the greatest business of all time. Then came the great dot-com crash. The NASDAQ peaked at 5,048.62 on March 10, 2000 — more than double its value from the year before — and then fell by 10 percent ten days later. A Barron's cover story titled "Burning Up" predicted what was to come. By April, after the government declared Microsoft a monopoly, the index plummeted even further. Startups lost massive value, investors lost massive wealth, and dot-coms, once heralded as the harbinger of a new economy, went out of business almost overnight and became known as dot-bombs. The NASDAQ eventually fell below 1,200, an 80 percent drop from its peak.
We thought our business might have been the fastest growing of all time at that point. That was the good news. The bad news was that we needed to raise even more money in this disastrous climate; nearly all of the $66 million in equity and debt we had raised had already been deployed in our quest to build the No. 1 cloud service and to support our now fast-growing set of customers.
The dot-com crash had spooked investors, so raising money wasn't going to be easy, especially since most of our customers were dot-com startups. This became quite clear when we pitched the deal to the Japanese firm Softbank Capital. My friend and Loudcloud board member Bill Campbell ['62, TC'64] knew the Softbank people well and offered to get some "back-channel" information following the pitch. When my assistant told me that Bill was on the line, I quickly answered the phone. I was eager to hear where we stood.
It seemed like we were building the greatest business of all time. Then came the great dot-com crash.
I asked, "Bill, what did they say?" Bill replied in his raspy, coach's voice, "Ben, well, honestly, they thought you were smoking crack." With nearly 300 employees and very little cash left, I felt like I was going to die. It was the first time I'd felt that way as CEO of Loudcloud, but not nearly the last.
During this time I learned the most important rule of raising money privately: Look for a market of one. You only need one investor to say yes, so it's best to ignore the other 30 who say "no." We eventually found investors for a series C round (meaning our third round of funding) at an amazing $700 million pre-money valuation and raised $120 million. The sales forecast for the quarter came in at $100 million, and things seemed like they might be okay. I felt confident that our sales forecasts would hold up given that previous forecasts had underestimated actual performance. And perhaps, I speculated, we could seamlessly migrate our customer base away from dot-com bombs to more stable, traditional customers such as Nike, our largest customer at the time.
And then the wheels came off.
We finished the third quarter of 2000 with $37 million in bookings — not the $100 million that we had forecast. The dot-com implosion turned out to be far more catastrophic than we had predicted.
Euphoria and Terror
I needed to raise money yet again. Only this time the environment was even worse. In the fourth quarter of 2000, I met with every possible funding source, including Prince Al-Waleed bin Talal of Saudi Arabia, but nobody was willing to invest money at any valuation. We'd gone from being the hottest startup in Silicon Valley to unfundable in six months. With 477 employees and a business that resembled a ticking time bomb, I searched for answers.
Thinking about what might happen if we ran completely out of money — laying off all the employees that I'd so carefully selected and hired, losing all my investors' money, jeopardizing all the customers who trusted us with their business — made it difficult to concentrate on the possibilities. Marc Andreessen attempted to cheer me up with a not-so-funny-at-the-time joke:
Marc: "Do you know the best thing about startups?"
Ben: "What?"
Marc: "You only ever experience two emotions: euphoria and terror. And I find that lack of sleep enhances them both."
With the clock ticking, one unattractive but intriguing option emerged: We could go public. In an oddity of the times, the private funding market shut down for companies with our profile, but the window on the public market remained just slightly open. This may sound like a crazy anomaly and it was, but private funds had become completely cynical while the public markets were only 80 percent of the way there.
With no other options available, I needed to propose to the board that we go public. In order to prepare, I made a list of the pros and cons of an IPO.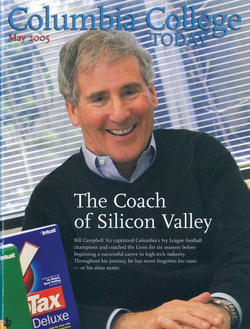 I knew that Bill Campbell would be the critical person I'd need to persuade one way or another. Bill was the only one of our board members who had been a public company CEO. He knew the pros and cons better than anyone else. More important, everybody always seemed to defer to Bill in these kinds of sticky situations, because Bill had a special quality about him.
At the time, Bill was in his 60s, with gray hair and a gruff voice, yet he had the energy of a 20-year-old. He began his career as a college football coach and did not enter the business world until he was 40. Despite the late start, Bill eventually became the chairman and CEO of Intuit. Following that, he became a legend in high tech, mentoring great CEOs such as Steve Jobs of Apple, Jeff Bezos of Amazon and Eric Schmidt of Google.
Bill is extremely smart, super-charismatic, and elite operationally, but the key to his success goes beyond those attributes. In any situation — whether it's the board of Apple, where he's served for over a decade; the Columbia University Board of Trustees, where he is chairman [Editor's note: Campbell stepped down from the post in June 2014.]; or the girls' football team that he coaches — Bill is inevitably everybody's favorite person.
Bill is extremely smart, super-charismatic and elite operationally, but the key to his success goes beyond those attributes … Bill is inevitably everybody's favorite person.
People offer many complex reasons for why Bill rates so highly. In my experience it's pretty simple. No matter who you are, you need two kinds of friends in your life. The first kind is one you can call when something good happens, and you need someone who will be excited for you. Not a fake excitement veiling envy, but a real excitement. You need someone who will actually be more excited for you than he would be if it had happened to him. The second kind of friend is somebody you can call when things go horribly wrong — when your life is on the line and you only have one phone call. Who is it going to be? Bill Campbell is both of those friends.
I presented my thinking as follows: "We have not been able to find any investors in the private markets. Our choices are to either keep working on private funding or start preparing to go public. While our prospects for raising money privately seem quite difficult, going public has a large number of issues:
"Our sales processes are not robust and it's difficult to forecast in any environment.
"We are not in any environment; we are in a rapidly declining environment and it's not clear where the bottom is.
"Our customers are going bankrupt at an alarming and unpredictable rate.
"We are losing money and will be losing money for quite some time.
"We are not operationally sound.
"In general, we are not ready to be public."
The board listened carefully. Their expressions showed deep concern with the issues I'd raised and an awkwardly long silence ensued. As expected, Bill broke the dead air.
"Ben, it's not the money."
I felt a strange sense of relief. Maybe we didn't have to go public. Maybe I'd overestimated our cash problems. Perhaps there was another way.
Then Bill spoke again, "It's the f---ing money."
Okay, I guess we're going public.
In addition to the issues I had outlined for the board, our business was complex and hard for investors to understand. We typically signed customers to two-year contracts, and then recognized the revenue monthly. This model is now common, but it was quite unusual then. Given the fast growth in our bookings, revenue lagged behind new bookings by quite a bit. As a result, our S-1 (our registration with the SEC) stated that we had $1.94 million in trailing six months revenue, and we forecast $75 million for the following year — an incredibly steep revenue ramp. Since earnings are driven by revenue and not bookings, we had gigantic losses. In addition, the stock option rules at the time made it seem like our losses were about four times as large as they actually were. These factors led to extremely negative press heading into the IPO.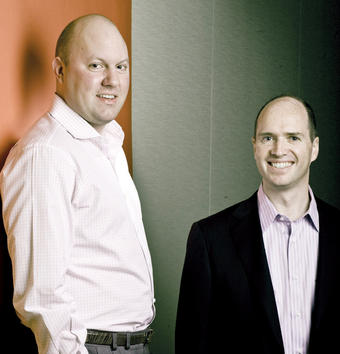 Horowitz joined Marc Andreessen at Netscape in 1995 as one of its first product managers. PHOTO: COURTESY THE OUTCAST AGENCYA scathing story in Red Herring, for instance, noted that our list of customers was "quite thin" and that we were too reliant on dot-coms. It quoted a Yankee Group analyst positing that we had "lost something like $1 million per employee over the last 12 months," and conjecturing that the way we did it was by having a bonfire in the parking lot and getting everyone busy burning dollar bills. BusinessWeek took us apart in an article that declared us "the IPO from hell." A Wall Street Journal cover piece quoted a money manager's reaction to our offering as "Wow, they were desperate." One financier — who actually invested in the offering — called it "the best option among a particularly ugly set of options."

Despite the horrifying press, we prepared to hit the road. Benchmarking ourselves against comparable companies, we settled on the price of the offering at $10 per share after an upcoming reverse split, which would value the company at just under $700 million — less than the valuation from the previous private round of financing, but much better than bankruptcy.

It was not at all clear that we would be successful with the offering. The stock market was crashing, and the public market investors we visited were visibly distressed.

"Do you know the best thing about start-ups? You only ever experience two emotions: euphoria and depression. And I find that lack of sleep enhances them both." — Marc Andreessen

At the end of the preparation process and after the banks had signed off, our director of finance, Scott Kupor, received a call from our banker at Morgan Stanley.

Banker: "Scott, did you know that $27.6 million of your cash is restricted and tied up in real estate commitments?"

Scott: "Yes, of course."

Banker: "So, you have just over three weeks' worth of cash before you go bankrupt?"

Scott: "Yes."

Scott then relayed the conversation to me, saying, "Can you believe they underwrote the deal and didn't notice that the cash was restricted until now? We gave them all the documents."

Right before we were to leave for the IPO road show, I called an all-company meeting to share two pieces of news: First, we were going public, or at least we were going to try to go public. Second, the company had fallen so far in value that we would have to reverse split the stock two for one.

I thought the first part would go okay, but I was worried about how the second piece of news would be received. We had to reverse split the stock to get the price per share high enough to go public. In theory, a reverse split shouldn't matter at all. Each employee owned a certain percentage of the company. The company had a total number of shares of stock. Multiply the total number of shares by the percentage, and you get the employees' share number. Cut the number of shares in half and, while employees would have half the number of shares, they'd still own the exact same percentage of the company. Nothing changed.

Oh, but it did. As we grew from zero to 600 employees in less than 18 months, the stage was set for hyperbole and momentum. Some overly excited managers oversold the dream. They spoke only in terms of shares rather than in percentages and spun stories of a potential $100 per share stock price. Employees then calculated their fantasy price per share and figured out how much money they would make. I was aware that this was going on, but I never thought we would reverse split the stock, so I never worried about it. Like many other things that I screwed up during that period, I should have worried.

My wife, Felicia, came to the all-company meeting as she always did. This time her parents were in town, so they came, too. The meeting did not go well. People did not realize how close to the edge we were, so the news of the IPO didn't make anyone happy. The news of the reverse split made them even less happy — in fact, it infuriated them. I had literally cut their fantasy number in half, and they were not pleased about it. Nobody said harsh things directly to me. My in-laws, however, heard everything. And, as my father-in- law put it, "It wasn't nothin' nice."

My mother-in-law, Loretta, asked my wife, "Why does everybody hate Ben so much?" Felicia, who is normally the most electric, outgoing person in any room, was just recovering from hernia surgery so she wasn't her normal bubbly self. She was discouraged. My in-laws were depressed. The employees were pissed. I had no idea if I'd be able to raise the money. What a way to start a road show, an event that's usually the cause of a bit more fanfare.

The road show was brutal. The stock market crashed daily, and technology stocks were to blame. Investors looked like they'd come out of torture chambers when we arrived. One mutual fund manager looked right at Marc and me and asked, "Why are you here? Do you have any idea what's going on in the world?" I thought that there was no way we'd be able to raise the money. We were going to go bankrupt for sure. I did not sleep more than two hours total during that entire three-week trip.

Three days into the tour, I received a call from my father-in-law. John Wiley had been through a lot in his 71 years. As a boy, his father was murdered in Texas. In order to survive, he and his mother moved in with an unkind man and his nine children. There, John was abused, made to stay in the barn with the animals, while the other children ate his dinner. Eventually, John and his mother left that cruelty by walking for three days down a dirt road, carrying everything they owned. John would recall that journey in great detail his entire life. As a young man, before finishing his high school education, he left home to fight in the Korean War so that he could support his mother. As a young father of five, he took every job imaginable to support his family, including unloading banana boats and working to build the Alaskan pipeline. He tragically saw two of his children die before he reached the age of 60. He had a hard life and was used to bad news.

John Wiley did not call me for casual reasons. If he called, it was serious, possibly even deadly serious.

Ben: "Hello."

John: "Ben, the office said not to bother you, but I just want to let you know that Felicia stopped breathing, but she is not going to die."

Ben: "Not going to die? What?!?! What happened?"

I could not believe it. I had been so focused on work that I had lost focus of the only thing that really mattered to me. Once again, I neglected to worry about the one thing that I should have worried about.

Ben: "What happened?"

John: "They gave her some medicine and she had an allergic reaction and she stopped breathing, but she's okay now."

Ben: "When?"

John: "Yesterday."

Ben: "What? Why didn't you tell me?"

John: "I knew that you were busy and that you were really in trouble at work because of that meeting that I went to."

Ben: "Should I come home?"

John: "Oh no. We'll take care of her. You just take care of what you need to do."

I was completely stunned. I started sweating so hard that I had to change my clothes right after the call. I had no idea what to do. If I returned home, the company would surely go bankrupt. If I stayed ... how could I stay? I called back and had him put Felicia on the phone.

Ben: "If you need me, I will come home."

Felicia: "No. Get the IPO done. There is no tomorrow for you and the company. I'll be fine."

I stumbled through the rest of the road show completely discombobulated. One day I wore a mismatching suit jacket and suit pants, which Marc pointed out to me midway through the meeting. I had no idea where I was half the time. During the three weeks we were on the road, comparable companies in our market lost half of their value, which meant that our $10 share price was roughly double the current benchmark. The bankers recommended that we lower the price of the offering to $6 a share in order to reflect this new reality, but they gave us no assurance that the deal would actually get done. Then, the day before the offering, Yahoo, the lighthouse company of the Internet boom, announced Tim Koogle, its CEO, was stepping down. We had hit the nadir of the dot-com crash.

Neither Goldman Sachs nor Morgan Stanley — the two banks that took us public — even offered us the traditional closing dinner. It may have been the least celebratory IPO in history.

The Loudcloud offering finally sold at $6 a share, and we raised $162.5 million, but there was no celebration and no party. Neither Goldman Sachs nor Morgan Stanley — the two banks that took us public — even offered us the traditional closing dinner. It may have been the least celebratory IPO in history. But Felicia was feeling better, and we had pulled it off. In a brief moment of lightheartedness on the plane ride home, I turned to Scott Kupor, my director of finance, and said, "We did it!" He replied, "Yeah, but we're still f---ed."

Years later, in 2012, after Yahoo fired its CEO, Scott Thompson, Felicia mused, "Should they bring back Koogle?" I replied, "Tim Koogle? How do you even know who Tim Koogle is?" She then relived the conversation we'd had 11 years earlier. It went something like this:

Ben: "We're f---ed."

Felicia: "What do you mean? What happened?"

Ben: "Yahoo fired Koogle. It's over. The whole thing is over."

Felicia: "Who is Koogle?"

Ben: "He was the CEO of Yahoo. We're f---ed. I'm going to have to shut the company down."

Felicia: "Are you sure?"

Ben: "Didn't you hear me? They fired Koogle. We're f---ed."

She had never seen me that depressed before, and she never forgot it. For most CEOs, the night before their public offering is a highlight. For me, it was a highlight of depression.

From the book THE HARD THING ABOUT HARD THINGS: Building a Business When There Are No Easy Answers by Ben Horowitz. @ 2014 by Ben Horowitz. Reprinted by permission of HarperBusiness, an imprint of HarperCollins Publishers.