Features
On the Heights
Columbia's neighborhood, captured through the camera lens
PHOTOS: LESLIE JEAN-BART '76, JRN'77
Late-day sun shines on West 106th Street between West End Avenue and Riverside Drive.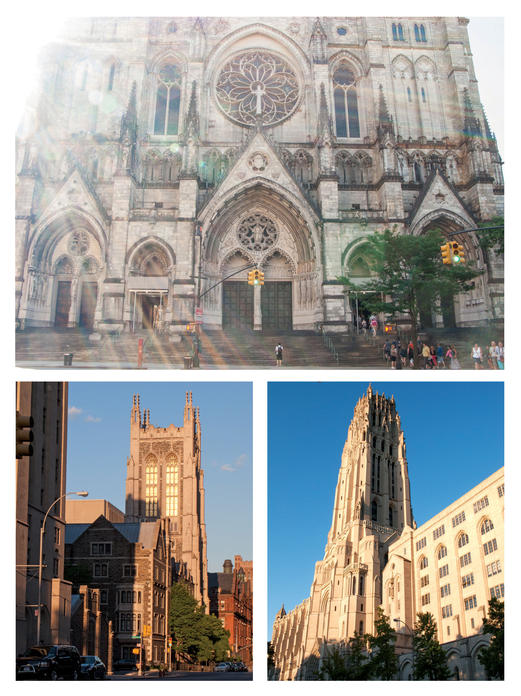 Some of the stately buildings that grace Morningside Heights include (clockwise from top) the Cathedral Church of St. John the Divine, Riverside Church and Union Theological Seminary.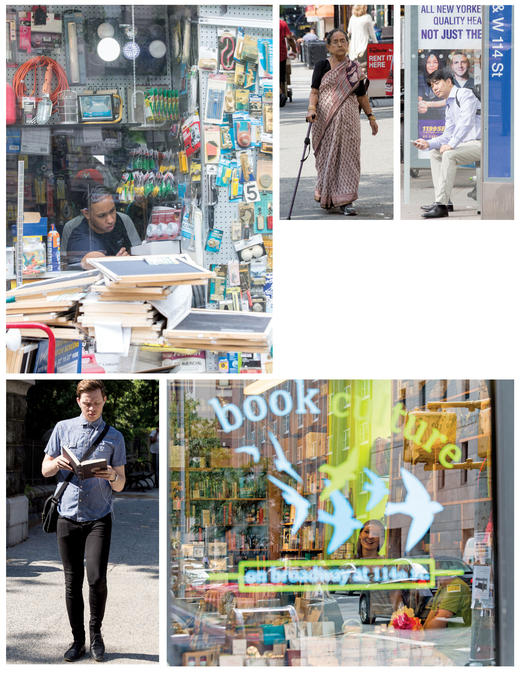 What would a college neighborhood be without places to buy tools and books? Here, a look through the window of two staples, University Hardware and Book Culture, and other scenes from a vibrant neighborhood.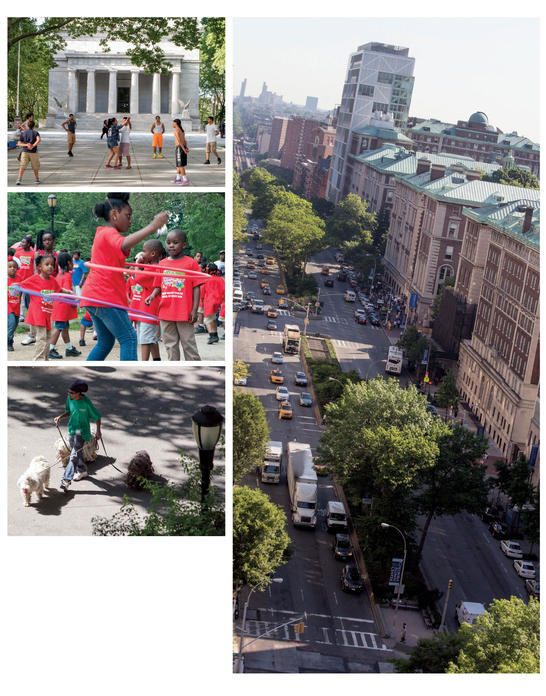 Above, top: Dance lessons on the plaza near Grant's Tomb; play time and dog walking in Morningside Park. Right: The Northwest Corner Building at Broadway and West 120th Street brings a modern touch to a stretch otherwise lined with some of Columbia's oldest buildings.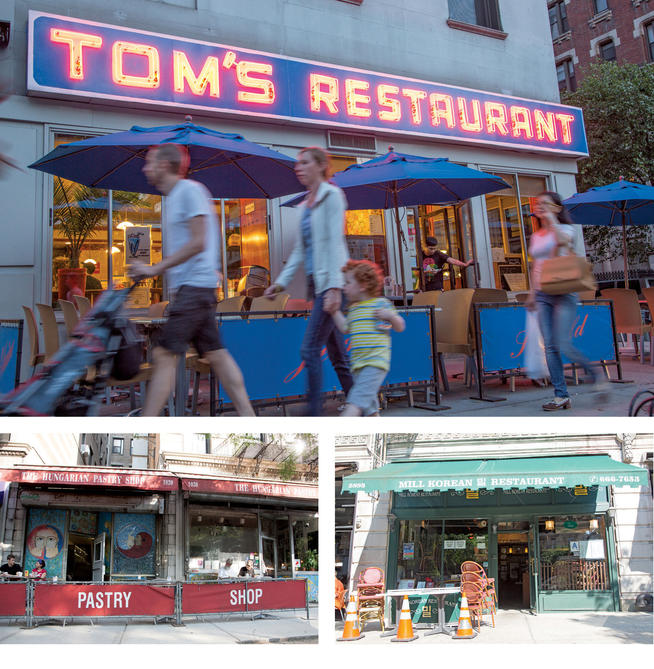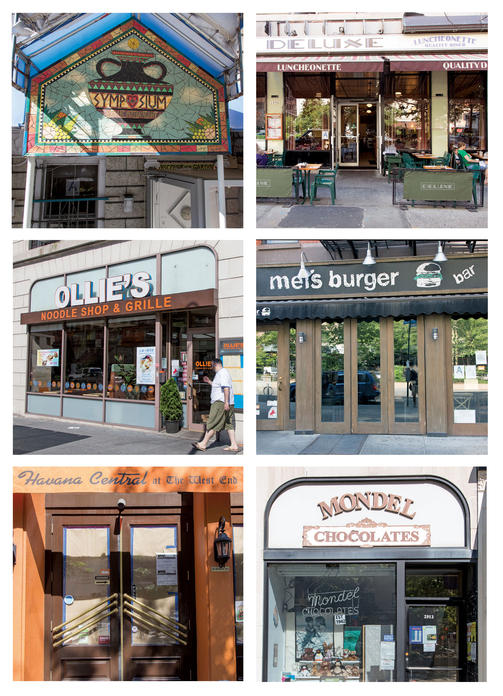 The neighborhood's food stores and restaurants come and go, sometimes with a nod to their predecessors, as with Mill Korean Restaurant and the recently closed Havana Central at The West End. Others have served generations of Columbians, while still others have joined the area in recent years.