Obituaries
1941
John Stathis, retired physician, Longmont, Colo., on May 23, 2014. Stathis was born on September 21, 1919, in New York City, to Greek immigrants. Stathis' father owned a fur manufacturing business and Stathis worked there during summers to earn his College tuition. He attended medical school at NYU and married Mary Vanta in 1944. Stathis served in WWII and was stationed in Germany during the Korean War. From 1954 until his retirement he lived in Rockaway Beach and then moved to Juno Beach, Fla. Stathis was predeceased by his wife and his brother, Theodore. He is survived by his son Peter and daughter-in-law, Carole; son Louie and daughter-in-law, Fran; son John Paul and daughter-in-law Arlene; nine grandchildren; and 10 great-grandchildren. Memorial contributions may be made to Assumption of the Theotokos Greek Orthodox Cathedral, 4610 E. Alameda Ave., Denver, CO 80246 or Wounded Warriors Project, PO Box 758517, Topeka, KS 66675.
1945
Seymour Fisher, retired insurance salesman, Bethlehem, Pa., on March 7, 2014. Born in the Bronx, N.Y., Fisher worked for more than 50 years as a salesman for Home Life Insurance Co. He was an accomplished pianist who loved music, literature and learning. In 1989, Fisher and his brother, Solomon '36, LAW'38, started the Solomon and Seymour Fisher Civil Liberties Fellowship, awarded annually to a Columbia College student to work during the summer in the Legal Department of the American Civil Liberties Union national office in New York City. Fisher is survived by his wife, Ellen; daughters Myra Saturen SW'73 and Alice Benash; son, Evan; five grandchildren; sister, Ruth; and brother.

1947
George H. Borts, retired economist, Barrington, R.I., on May 2, 2014. Borts was born in New York City on August 29, 1927. He earned a Ph.D. in 1953 from Chicago, where he studied under Milton Friedman. Borts spent 63 years at Brown, joining the Department of Economics in 1950 at 23. He was chairman of the department, managing editor of the American Economic Review and a visiting professor/research fellow at Hokkaido University, London School of Economics and Political Science, and the National Bureau of Economic Research. Borts was an expert in international finance and transportation. He testified frequently before U.S. and Canadian regulatory commissions. He published numerous scholarly books, articles and monographs as well as commentary for the Providence Journal. Borts advised both undergraduate and graduate students and led Brown's Phi Beta Kappa chapter for many years. He also served on a number of boards and advised several political candidates on economic and tax policy. Borts is survived by his wife, Muriel "Dolly" (née Levenson); brother, Lawrence, and his wife, Beverly; and children, David and his wife, Lucia Fonte, Richard and his wife, Paulette York, and Robert and his wife, Erin O'Cain; and three grandchildren.
1948
Gerard T. "Jerry" Hurley, professor, antiquarian book dealer, Berkeley, Calif., on May 25, 2013. Born in St. Louis, Mo., Hurley served in the Army during WWII in Korea, and referred to it as "the best years of my life." He majored in history at the College and taught at Diablo Valley College, Pleasant Hill, Calif., for 35 years, establishing a successful film program. Hurley authored the textbook Open Ended: A Film/Video Source Book with the Film/Video Index. Onstage performances included Krapp's Last Tape. Also active as an antiquarian book dealer, he specialized in ephemera. Hurley is survived by his wife, Catherine Mulholland; sons Jim and Willie; and daughter, Katie.
1949
Lewis Kurke '49 Lewis Kurke, retired psychiatrist, Scottsdale, Ariz., on May 29, 2013. Born in New York City on September 29, 1929, Kurke, after being editor in chief of the Columbia Review, graduated from the College and then from P&S, in 1953. In 1955 he entered the Army, serving 10 years before resigning to join the Illinois Department of Mental Health. In 1973 Kurke joined the Suffolk County, N.Y., Health Department. In 1979, he moved to Arizona and became assistant director of the Department of Health Services. In 1982 Kurke opened a private practice in Scottsdale. In 1983, he rejoined the Army and moved to Stuttgart, Germany, then to the Army Regional Medical Center at Landstuhl. He was chief of psychiatry in both postings. He remained on active duty until 1992, when he retired with a rank of colonel. Returning to Scottsdale, Kurke joined the Arizona Department of Corrections, working until his 2000 retirement. He was a fan of opera, classical music and old movies; a voracious reader; and a capable photographer. His marriage to Nancy C. Booth in 1953 produced four children; it ended in divorce. He is survived by his second wife, Nancy, whom he married in 1969; two sons; three daughters; five grandchildren; and two great-grandchildren.
1950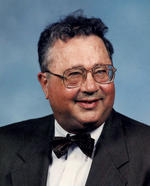 Carmine P. Bianchi '50 Carmine P. Bianchi, retired professor emeritus of pharmacology, Boothwyn, Pa., on August 13, 2013. Bianchi was born on April 9, 1927. He served in the Army 1945–47, then attended the College, graduating with a degree in chemistry and sociology. He earned an M.S. in 1953 from Rutgers in physiology and biochemistry and a Ph.D. in 1956 in physiology and physical chemistry. At the time of his death he was retired from Thomas Jefferson University and had held positions in numerous other organizations throughout his career. Bianchi was involved with a large number of professional societies and served terms as president for several. He authored three books and 200 scientific papers, lectured and traveled internationally, was listed in Who's Who in America, and mentored medical and graduate students. He also was a deacon and an elder at Swarthmore Presbyterian Church. Bianchi was predeceased by a wife, Judith (née Holman), and sister, Gloria Peto. He is survived by his wife, Eleanor J. (née Gizzi); children Margaret, Alison Edwards, Judith, and Joyclyn Agatone; four grandchildren; and one great-grandchild. Memorial contributions may be made to the Columbia College Fund (college.columbia.edu/giveonline) or Swarthmore Presbyterian Church.

David B. Karlin, retired ophthalmic surgeon, New York City, on May 10, 2014. Karlin earned an M.D. in 1954 from New York Medical College and thereafter served in the Navy. He was a clinical fellow at the Massachusetts Eye and Ear Infirmary of the Harvard Medical School and was awarded an M.Sc. by the NYU School of Medicine in 1962. Karlin collaborated with physicists at Bell Laboratories to develop the carbon dioxide laser and was awarded a patent in 1986. He was an associate clinical professor emeritus at the Weill Cornell Medical College, associate attending surgeon at the New York Hospital Queens, adjunct professor at the NYU School of Medicine, assistant clinical professor at the Icahn School of Medicine at Mount Sinai, and attending ophthalmic surgeon and chief of Retina Clinic II at the Manhattan Eye, Ear and Throat Hospital. Karlin was the lead author of more than 40 articles, and wrote two books and chapters in many ophthalmology books. He was a tennis player as well as an avid reader who loved history. An active member of Temple Emanu-El, he served as an usher for 55 years. Karlin is survived by his wife, Adrienne Roaman; daughter, Diane; and one grandson. He was predeceased by a daughter, Linda.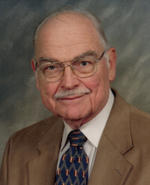 Robert D. Kennedy '50 Robert D. Kennedy, retired CIA executive, Zebulon, N.C., on June 16, 2014. Kennedy was born in Vigan in the province of Ilocos Sur, Philippines, to missionary parents. He graduated from high school in Little Rock, Ark., receiving an honors scholarship to Columbia, where he graduated Phi Beta Kappa. He then attended SIPA and the East Asian Institute, earning an M.I.A. in 1952. Kennedy loved music and worked at the classical music station WCPE, first as an employee and later as a volunteer. He had been an active member of the Zebulon Baptist Church Choir since 1988 and was the song leader of the Zebulon Rotary Club. Kennedy retired to Zebulon in 1988 after 35 years of service with the CIA. He was a member of its Senior Executive Service and served many years in the Far East. He was married to the late Geraldine Herring Kennedy for 15 years. They enjoyed travel, reading, attending the Raleigh Spy Conference, spending time with family and friends, and checking out the Triangle restaurant scene. Kennedy is survived by his sons James, and Edward Herring; daughters Danielle Lippoldt, Michele Moore and Barbara Herring; eight grandchildren; sister Jean Kennedy Anderson; and sister-in-law, Mary Ruth Kennedy. Kennedy was preceded in death by his first wife, Joanne G.; sister Margaret Cherryhomes; and brother, Paul.
1951
Phillips A. Brooks, anesthesiologist, Longwood, Fla., December 31, 2013. Born in Flushing, N.Y., Brooks was an Eagle Scout and served as a naval officer before attending medical school in Rochester, N.Y., where he met and married Jane Ielfield. They moved to Orlando in 1962, where Brooks practiced as an anesthesiologist at Orlando Regional Medical Center for 25 years. He was active in the Anglican Church and was an avid golfer and member of the Country Club of Orlando. He is survived by his wife of 58 years; daughters Dianne Endress and her husband, Bill, Linda Cluxton and her husband, Brad, and Susan Nagel and her husband, Bill; son, Phillips Jr.; and eight grandchildren. Memorial contributions may be made to Pro-Life Action Ministries of Central Florida, Altamonte Springs, Fla., or the Alzheimer's Association.
1952
Charles Zimmerman, radiologist, Annapolis, Md., on May 3, 2014. Zimmerman was born in Brooklyn, N.Y., in 1931. He attended Stuyvesant H.S. and SUNY Downstate Medical Center. In 1955 he married Roslyn Riegel. Zimmerman completed his radiology residency at Jacobi Medical Center, Bronx, N.Y. He served as an Army captain at Fort Gordon, Ga., 1959–61. He and his wife then moved to northern New Jersey, where he practiced radiology and nuclear medicine. Zimmerman obtained his board certification in nuclear medicine in the late 1960s. As an associate professor of radiology at the Albert Einstein College of Medicine, he published many original studies in professional journals. He was president of the medical staff of the Barnert Memorial Hospital Center in Paterson, N.J., in the early 1980s and was for many years on the hospital's board of directors. Zimmerman had an encyclopedic knowledge of Civil War history and was an active member of the New York City and South Florida Civil War Roundtables. He also enjoyed opera, classical music, ballet, wine appreciation, travel, current affairs and classic literature. Zimmerman was an active member of Congregation Kneseth Israel in Annapolis. He is survived by his wife; brother, Arthur; daughters Susan and her husband, William, and Gloria and her husband, Matthew; and four grandchildren.
1954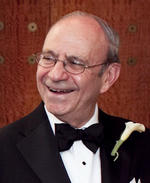 Martin L. Pine '54 Martin L. Pine, professor of history, New York City, on March 15, 2014. Pine earned an M.A. in history in 1956 followed by a Ph.D. in history in 1965, both from GSAS. As an undergraduate, Pine was a member of Phi Beta Kappa. He was a professor of history, Queens College, CUNY, and a member of the Doctoral Faculty of the Graduate School and University Center, CUNY. Pine was a renowned scholar of the Italian Renaissance and a beloved teacher for more than 35 years. He received the Queens College President's Award for Excellence in Teaching and was also awarded a Fulbright Fellowship for study and research in Italy. Pine was a distinguished author and lecturer and his book Pietro Pomponazzi: Radical Philosopher of the Renaissance received wide acclaim. He stayed in touch with many College classmates. Pine is survived by his wife, Anne; son, Lewis BUS'04 and his wife, Kathryn; brother, Stephen; and many nieces and nephews.
1955
John Burke Jr., retired, Montrose, N.Y., on January 6, 2014. Burke was born on October 12, 1927, in Holyoke, Mass., and entered the Navy after high school. Following an honorable discharge, he attended the then-named Williston Academy in Easthampton, Mass., before enrolling at Columbia, where he was employed until his retirement. After retirement, Burke stayed active, working for the Lutheran Immigration and Refugee Service before it moved to Washington, D.C.; for The New York Times Election Polling Department; and as a researcher for the CBS News Election & Survey Unit. Burke also had a plant store, Green Pastures, on West 111th Street and Amsterdam Avenue. He was often found in the neighborhood of Broadway and West 112th Street, where he was known by many as the "Mayor of Broadway." He moved to Montrose two years before his death. Burke was predeceased by a brother, Robert, and a wife, Hazel (née Drew). He is survived by his nieces and nephews Robert, Carol Burke Konrad, William, and Bonnie Burke Roy as well as many NYC friends and his "New York family," Douglas Lasher, Carol Lasher, Nancy Lasher, Jordan Hamowy, Amy and Dennis Marks, Anne-Marie Lasher and Stephen Wood.
Other Deaths Reported
Columbia College Today also has learned of the following deaths. Complete obituaries will be published in an upcoming issue, pending receipt of information. Due to the volume of obituaries that CCT receives, it may take several issues for the complete obituary to appear.
| | |
| --- | --- |
| 1937 | David V. Pecora, retired thoracic surgeon, McLean, Va., on July 25, 2014 |
| 1940 | Wilfred Feinberg, judge, New York City, on July 31, 2014. |
| 1945 | Grover C. Smith, retired professor, Durham, N.C., on June 10, 2014. |
| 1947 | Robert W. Minners, restaurant supply executive, Stratton Mountain, Vt., on July 21, 2014. |
| 1948 | Norman Kelvin, retired professor, New York City, on April 14, 2014. |
| 1949 | James L. Festa, Apalachin, N.Y., on April 18, 2014. |
| | Herbert E. Poch, retired pediatrician and professor of pediatrics, Elberon, N.J., on March 18, 2014. |
| 1950 | George S. Fabian, Bryn Mawr, Pa., on June 7, 2014. |
| | James B. Horton, retired magazine publishing executive, New York City, on June 29, 2014. |
| | Milton L. Levine, gastroenterologist, Elmont, N.Y., on July 10, 2014. |
| 1953 | Harold Abrams, physician, Trumbull, Conn., on February 1, 2014. |
| | John D. Leahy, Denville, N.J., on October 30, 2013. |
| | Robert P. Glecker, retired pediatrician, Riverhead, N.Y., on July 20, 2014. |
| 1954 | Donald R. Pevney, attorney, Burlington, Vt., on July 2, 2014. |
| 1955 | Michael Standard, professor emeritus, New York City, on April 12, 2013. |
| 1956 | Edward J. Grossman, Las Vegas, on May 10, 2014. |
| | Joshua Hollander, physician, Rochester, N.Y., on July 22, 2014. |
| | Burton D. Strumpf, retired attorney, Somers, N.Y., on June 12, 2014. |
| 1958 | Stuart L. Huntington, Murrieta, Calif., on May 23, 2014. |
| 1959 | David Rosand, Columbia's Meyer Schapiro Professor Emeritus of Art History and Special Lecturer in Art History and Archaeology, New York City, on August 8, 2014. |
| 1961 | Samuel L. Marateck, computer science professor, New York City, on January 14, 2014. |
| 1962 | Jerry Engelberg, physician, Memphis, on May 16, 2014. |
| | Richard E. "Dick" McKenna, retired teacher and coach, Bangor, Pa., on February 3, 2014. |
| 1963 | Wallace Klein, Waimanolo, Hawaii, on October 24, 2013. |
| 1972 | George P. Nikitovich retired stockbroker, Monsegur, France, on June 10, 2014. |
| 1977 | Rahul Chatterjee, Saint Joseph, Mo., on May 11, 2014. |
| 1979 | Louis Petrozza, ob/gyn, Cherry Hill, N.J., on October 5, 2013. |
| 1988 | Lauren V. Farber, pediatrician, Wellesley, Mass., on November 18, 2013. |
| 1993 | James D. Frederick, author, London, U.K., on July 31, 2014. |
1956
Arthur Bank, physician, professor emeritus, New York City, on February 27, 2014. Bank was Professor Emeritus of Medicine, Genetics and Development at Columbia, where he was director of the Division of Hematology in the Department of Medicine until his retirement. He was an internationally recognized leader and important contributor in the field of hematology research. Across the more than 40 years of his research career as a molecular biologist, Bank published extensively on the pathophysiology and on the protein and genetic levels of Cooley's anemia, also known as beta thalassemia; on the mechanisms of human gene regulation; and on human gene therapy. He chaired several international meetings on Cooley's anemia and was VP for medical affairs of the Cooley's Anemia Foundation. He continued his substantial contributions to the foundation, serving on its Medical Advisory Board and Scientific Review Committee. Bank is survived by his wife, Rona; sons David and Michael; and three grandchildren.
1961
Kenneth C. Edelin, retired physician, Sarasota, Fla., on December 27, 2013. Edelin was born in Washington, D.C., on March 31, 1939. After graduating from Columbia, he taught math and science for two years at the Stockbridge School of Agriculture and then attended Meharry Medical College in Nashville, where he earned an M.D. in 1967. He served in the Air Force 1968–71 and post-discharge trained in ob/gyn at Boston City Hospital, 1971–74. Edelin became the hospital's first African-American ob/gyn chief resident in 1973. In 1975, he came to national attention when he was convicted of manslaughter for the death of a fetus during a legal abortion; the conviction was later overturned. Throughout his life Edelin was active in the Planned Parenthood Federation of America and the NAACP Legal Defense Fund. In 2008, Planned Parenthood presented him with the Margaret Sanger Award, its highest honor. Edelin was a professor of ob/gyn at Boston University and chaired the department 1979–89. He also was director of ob/gyn at Boston City Hospital. In 2007 he published a memoir, Broken Justice: A True Story of Race, Sex and Revenge in a Boston Courtroom. He is survived by his wife of 35 years, Barbara; four children; eight grandchildren; a brother; and a sister.
1962
Daniel R. Shackman '62 Daniel R. Shackman, psychiatrist, Santa Barbara, Calif., on March 20, 2014. A native New Yorker, Shackman earned an M.D. at P&S in 1966 before pursuing post-graduate training in psychiatry at Mount Sinai Hospital. He enrolled in the Berry Plan, which permitted physicians in training to delay military service until completing their residencies, then from 1969 to 1971 served in the Air Force at Fairchild AFB in Spokane, Wash. Afterward, Shackman moved to Los Angeles, where he was director of admissions at the Brentwood V.A. Hospital. From there he transitioned into a solo private practice. In 1986 he relocated to Santa Barbara to join his life partner, Gayle Binion. In addition to his commitment to his practice and patients, and expertise in psychopharmacology, Shackman had a lifelong love of music and enjoyed playing guitar and singing with several amateur groups. He and Binion were together for 41 years.
1999
Adrianne Wadewitz, writer and editor, Palm Springs, Calif., on April 8, 2014. Wadewitz was born on January 6, 1977, in Omaha and grew up there and in North Platte, Neb. She earned a bachelor's in English and comparative literature and a doctorate, from Indiana, in British literature in 2011. When Wadewitz became a Wikipedia contributor 10 years ago she used a pseudonym, certain that fellow scholars at Indiana would frown upon writing for the site. But she eventually made it known she was a "Wikipedian." A rarity as a woman in the Wikipedia universe, she became one of its most valued and prolific contributors as well as a force for diversifying its ranks. Wadewitz had more than 50,000 "edits" or contributions to her credit, and authored 36 "featured" articles, the highest distinction bestowed by Wikipedians based on accuracy, fairness, style and comprehensiveness. A postdoctoral fellow at Occidental's Center for Digital Learning and Research, she worked with faculty and students to use technology and the Internet effectively in the classroom and was an expert on 18th-century English literature. Wadewitz is survived by her parents, Rev. Dr. Nathan R. and Betty M. Wadewitz, and her partner, Peter B. James.

Lisa Palladino