Bookshelf
Forgotten Trials of the Holocaust by Frank M. Tuerkheimer '60 and Michael J. Bazyler. Go beyond Nuremberg with this examination of 10 trials held in seven countries across 50-plus years. "Can one ever hope for justice in these cases?" the authors ask. Still, there is much to learn about how different legal systems confronted Nazi crimes and contributed to the collective memory of the Holocaust (New York University Press, $45).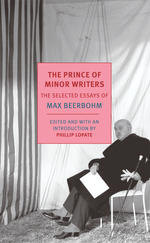 The Prince of Minor Writers: The Selected Essays of Max Beerbohm edited and with an introduction by Phillip Lopate '64. Lopate, himself a nonfiction writer, gathers works by this late 19th- and early 20th-century British drama critic, essayist and astute observer of life. There's an art to being a gentle, and gentlemanly, curmudgeon — and Beerbohm had it down (New York Review Books, $18.95).
Jews and Genes: The Genetic Future in Contemporary Jewish Thought edited by Elliot N. Dorff '65 and Laurie Zoloth. With the layman in mind, the editors explain the science behind stem cell research, genetic mapping and identity, genetic testing and genetic intervention. Accompanying essays offer viewpoints on how Judiasm should be applied to the research (University of Nebraska Press, $35).
Eternal Ephemera: Adaptation and the Origin of Species from the Nineteenth Century through Punctuated Equilibria and Beyond by Niles Eldredge '65. Paleontologist Eldredge charts the history of evolutionary biology and its leading thinkers, exploring how and why scientific views on the subject have changed. It's the evolution of evolution (Columbia University Press, $35).
Three Plays by John F. Levin '65. The historically based play Veracruz, set in the Mexican city during its 1914 occupation by U.S. forces, sees famed author Jack London and the young Capt. Douglas MacArthur form an unlikely alliance. Snowbirds and Big Money round out this three-in-one collection (Black Apollo Press, $16).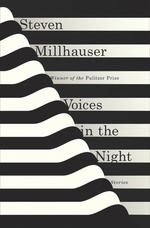 Voices in the Night: Stories by Steven Millhauser '65. The author, who was awarded the 2011 Story Prize for We Others: New & Selected Stories, adds to his short-form oeuvre with 16 tales of the fantastic. Some put ordinary people in contact with the extraordinary, while others reimagine myths and legends of old. Is it any wonder Paul Bunyan's brother grew up in a large shadow (Alfred A. Knopf, $25.95)?
The Last Brazil of Benjamin East by Jonathan Freedman '72. The Pulitzer-Prize-winning journalist turns to fiction with this novel that pairs the 72-year-old East, back in the United States after nearly 40 years in Brazil, with a woman who is fleeing an abusive relationship. Love, friendship and a road trip follow (Bright Lights Press, $12.95).
Pugilistic by George Guida '89. The author's fourth collection of poems focuses on people wavering between despair and redemption. Spend time with a diverse cohort, from a card player and a comic, to a boxer, a divorcee, a witness to a disaster and more (WordTech Communications, $20).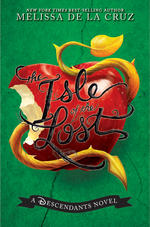 The Isle of the Lost: A Descendants Novel by Melissa de la Cruz '93. The children of Disney's most notorious villains take center stage in the search for the hidden Dragon's Eye — the key to helping themselves and their parents escape lifetime banishment on a remote island. Evil runs in the family (Disney-Hyperion, $17.99).
The New Freedom and the Radicals: Woodrow Wilson, Progressive Views of Radicalism, and the Origins of Repressive Tolerance by Jacob Kramer '93. This intellectual history examines how progressives — who sought to regulate big business, reduce class conflict and ease urban poverty — thought about radical politics at the beginning of the 20th century (Temple University Press, $79.50).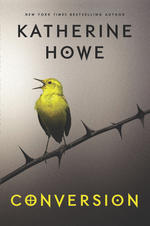 Conversion by Katherine Howe '99. This chilling novel follows dual plot lines: what happens when students at a modern-day elite girls' school are beset by tics and other bizarre symptoms, and the similarly strange experiences that were at the heart of the Salem witch trials of 1692. It's tough to be a teenage girl (Putnam, $18.99).
Real Happiness: Proven Paths for Contentment, Peace & Well-Being by Jonah Paquette '04. Clinical psychologist Paquette takes his opening line from Aristotle: "Happiness depends upon ourselves." What follows is a look at the nature of happiness and seven principles for boosting emotional well-being (PESI Publishing & Media, $16.99).
How to be a Supervillain: And Love Life Doing It by Leland Gill '13. Come under the tutelage of Master Vex to learn how to build a career out of bad deeds, from finding your motivation to picking a name and a place to menace. Turns out, for villains, heroes are a necessary evil (Re.ad Publishing, $12.99).
The Guardians: The League of Nations and the Crisis of Empire by Susan Pedersen, the James P. Shenton Professor of the Core Curriculum. This thoroughly researched history explores the complexity and significance of the 20-year experiment in international oversight that followed WWI. Imperialist ambitions, sovereign rights and idealism collide (Oxford University Press, $34.95).
Alexis Tonti SOA'11