Features
Name That Coach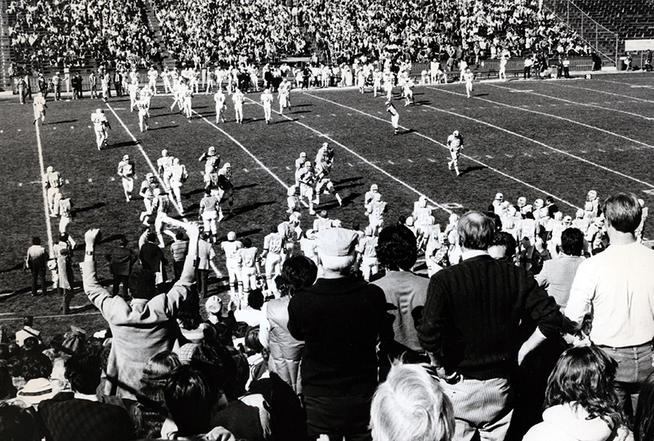 photo: CCT archives
Al Bagnoli, the Patricia and Shepard Alexander Head Coach of Football, is the 20th man to lead the Lions since the team first played intercollegiate football in 1870 (albeit for the first 29 years, Columbia did not see the need for a football coach). Test your knowledge of Columbia's gridiron leaders.
Who was Columbia's first head football coach?
What coach holds the records for most games coached and most wins in Columbia history?
Who coached the Lions from 1974 to 1979 and later served as chair of Columbia's Board of Trustees?
Aside from Lou Little, who coached the Lions from 1930 to 1956, two other men coached Columbia for more than 10 seasons. Name them.
After leaving Columbia in 1973, he later coached at Princeton for seven seasons. Name him.
What former Columbia head coach is now the assistant head coach/running backs coach at Rutgers?
He coached the Lions for 14 seasons, including their last two winning campaigns (1994 and 1996). Name him.
Who coached at Columbia in 1985 and is the father of the current head coach of the Dallas Cowboys?
Who was Columbia's coach during the official first season of the Ivy League in 1956?
What coach holds the best winning percentage in Columbia history?