Obituaries
1939
John W. Siegal Sr. '39 (right) with Sid Luckman '39 in 1938 at Baker Field.
John W. Siegal Sr., retired dentist, Harveys Lake, Pa., on May 26, 2015. Born in Larksville, Pa., on May 15, 1918, Siegal was the son of Josephine Adamczyk and Walter Szezygiel. He was a football star at Larksville H.S. and later excelled with the Lions. Pairing up with Sid Luckman '39, Siegal was named All American in 1937. He was drafted by the Chicago Bears in 1939 and played five consecutive seasons, during which time the Bears won three World Championships. At the time of his passing, Siegal was the oldest living Chicago Bear and the third oldest living NFL player. While playing for the Bears, he attended Northwestern's Dental School. In 1944, Siegal served as a lieutenant in the Navy. In 1946, he declined an offer to return to the NFL and opened a dental practice in Plymouth, Pa. Siegal moved full-time to his summer residence at Harveys Lake in 1963 and retired from his dental practice in 1986. He was an avid sports enthusiast, gardener and golfer. Siegal and his wife, the former Emily Ann Klimkevich, celebrated their 68th wedding anniversary before her 2009 death. Siegal is survived by his children Tara Ann Cortes and John W. Jr. '77; three grandchildren; and four great-grandchildren. He was predeceased by a daughter, Cheryl Lee Javer, in 2011.
1942
William R. Carey, reinsurance firm founder, Allendale, N.J., on July 3, 2014. Carey served actively in alumni and Class of 1942 affairs, where he held numerous leadership positions, including class president, and was recognized with a number of alumni achievement awards. As a supporter of the Columbia football team, Carey, who earned a degree from the Business School in 1942, and his wife, Hertha Birner Carey, were fixtures at Baker Field and never gave up believing in a bright future for the Lions. One special moment was a surprise 80th birthday party thrown by his children under a tent at Baker Field prior to a home football game in 2000. Carey completed his 80th birthday weekend by riding the Cyclone roller coaster at Coney Island three consecutive times. Among his many philanthropic activities was to fund the British Isles tour for the Columbia Lions Rugby Club in the '80s. He and his wife, who predeceased him, were proud of the six College alumni in their family. Carey is survived by three children, including William R. Jr. '69, and their spouses; 21 grandchildren; and 16 great-grandchildren.
1944
Robert A. Shanley, professor emeritus, Springfield, Mass., on November 1, 2014. Shanley was born on June 1, 1922, in Brooklyn, N.Y. He served during WWII with the Army in the occupation duty at Okinawa, 1945–46. Shanley earned an M.A. in political science from GSAS in 1949 and a Ph.D. from Georgetown. While attending Georgetown, he held positions in the Documents Division, U.S. Congress, and later was a research assistant with U.S. Air Corps Intelligence. Shanley taught political science at Detroit and at Oglethorpe, then was a research director for the Joint Civic Agencies, in Springfield, Mass. He later was assistant director of the Bureau of Governmental Research at UMass. Shanley's 32 years of teaching and research focused on the American presidency, as well as environmental and energy politics and policies; his research focus was presidential executive orders. After retiring in 1994, Shanley volunteered for several causes; he assisted immigrants in passing their citizenship exams, read aloud to Springfield fourth graders, and worked with Meals on Wheels and Rachel's Table. Shanley was predeceased by his wife, Charlotte Belenky Shanley; and brother, James V. He is survived by his cousin, Walter Strohmeyer; nieces, Gloria Rothman and Susan Haskell; and nephew, Neil Belenky.
1946
Donald C. Adrian, retired ob/gyn, Liberty, N.Y., on March 26, 2014. Born on June 30, 1926, in New Jersey, Adrian was a member of St. Paul's Evangelical Lutheran Church in Liberty, a 65-year member of the Rising Sun Lodge No. 15 F&AM in Haddonfield, N.J., and a Navy veteran. Survivors include his daughters, Jennifer Fallet and her husband, Michael, and Lisa Adrian Davies; and three grandchildren. He was predeceased by his wife, Carol J., and son, Donald C. Jr. Memorial contributions may be made to St. Paul's Lutheran Church Restoration Fund, 24 Chestnut St., PO Box 1063, Liberty, NY 12754.
1952
Alfred P. Rubin, retired professor, Belmont, Mass., on November 30, 2014. Rubin was a professor of public international law at The Fletcher School of Law and Diplomacy at Tufts from 1973 to 2002. Born in Brooklyn, N.Y., on October 13, 1931, he graduated from Stuyvesant H.S. and earned a J.D. from the Law School in 1957. His studies were interrupted by service in the Navy, from 1952 to 1955. While at Columbia, Rubin was a nationally ranked foil fencer. He attended Jesus College, Cambridge University (England), and earned an M.Litt. While at Cambridge, he met his wife, Susanne (née Frowein); they married in 1960. Rubin began his career in 1961 as an attorney in the legal department of the Department of Defense, advancing to director of trade control in the Office of the Assistant Secretary of Defense. In 1967, he accepted an appointment to Oregon Law, where he taught until his appointment to Fletcher in 1973. There, in 1993, he was selected as the first recipient of the James L. Paddock Cup for teaching excellence. Rubin authored the books Ethics and Authority in International Law; The Law of Piracy; The International Personality of the Malay Peninsula; and Piracy, Paramountcy, and Protectorates in addition to articles, notes and reviews. He is survived by his wife as well as his children, Conrad, Anna and Naomi, five grandchildren; and brother, Sander.
1957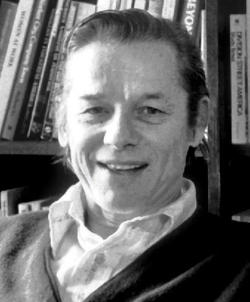 Otto H. Olsen '57
Otto H. Olsen, professor emeritus, Gainesville, Fla., on December 4, 2014. A first-generation Norwegian-American, Olsen grew up in Schenectady, N.Y. As a young man he served in the U.S. Merchant Marine, licensed to pilot any ship of any tonnage on any ocean. He served in WWII in the Atlantic, Pacific and Mediterranean. Olsen earned a Ph.D. from Johns Hopkins and became a professor of history and a renowned historian of the Civil War and Reconstruction. He taught at UNC - Chapel Hill, Old Dominion, George Mason, Morgan State, Wisconsin - Madison and Northern Illinois University, from which he retired as a professor emeritus after serving as chair of the history department from 1985 to 1991. Olsen, an avid fisherman, is survived by his wife of 65 years, Corinne Mikkelsen Olsen; son and daughter-in-law, Stephen Olsen and Susan Bockenhauer; daughter and son-in-law, Amy and Ian Hanigan; two grandchildren; and sister, Elisabeth Jackson. He was predeceased by his sister, Gurd Young, and brother, Earl. Memorial contributions may be made to the National Audubon Society or to the American Civil Liberties Union.
Other Deaths Reported
Columbia College Today also has learned of the following deaths. Complete obituaries will be published in an upcoming issue, pending receipt of information. Due to the volume of obituaries that CCT receives, it may take several issues for the complete obituary to appear.
| | |
| --- | --- |
| 1940 | Harry Kosovsky, physician, Englewood, N.J., on January 16, 2015. |
| 1947 | John F. Lippman, Springfield, Va., on March 22, 2015. |
| 1948 | David N. Brainin, attorney, New York City, on June 13, 2015. |
| | George W. Buffington, Japanese translation consultant, Mill Valley, Calif., on August 7, 2014. |
| | Robert E. Colwell, advertising agency founder and owner, Old Tappan, N.J., on March 2, 2015. |
| | Joseph A. Mangano, retired physician, Raleigh, N.C., on November 7, 2014. |
| 1950 | Daniel Malcolm, retired physician, Tenafly, N.J., on June 13, 2015. |
| | Kenneth H. Milford, retired publishing executive, flutist, New York City, on July 18, 2015. |
| | George T. Rozos, professor emeritus of philosophy, Brooklyn, N.Y., on July 1, 2015. |
| 1951 | James B. "Tex" McNallen, Goodyear, Ariz., on May 25, 2015. |
| | Robert G. Spiro, professor emeritus of biological chemistry and medicine, Sudbury, Mass., on May 16, 2015. |
| 1952 | Matthew Rosenshine, retired university professor, State College, Pa., on June 11, 2015. |
| 1953 | Elliot J. Brebner, Bridgewater, N.J., on November 10, 2014. |
| 1954 | Robert A. Reynolds, retired VP of finance, Oxford, Md., on April 22, 2014. |
| | Jay W. Seeman, attorney, New York City, on June 23, 2015. |
| | William C. Rindone Jr., retired attorney, Clayton, Del., on March 11, 2015. |
| 1955 | George F. Fickeissen, Santa Ana, Calif., on November 18, 2014. |
| 1956 | Arthur E. House Jr., retired educator, Franklin, W.Va., on May 29, 2015. |
| 1957 | Carl I. Margolis, physician, Rockville, Md., on July 27, 2015. |
| 1958 | Charles A. Goldstein, art restitution attorney, New York City, on July 30, 2015. |
| | Richard M. Zakheim, physician, Miami, Fla., on July 25, 2015. |
| 1959 | Arthur I. Newman, retired executive search firm executive, Houston, on September 21, 2014. |
| | George P. Spelios, Bayside, N.Y., on June 24, 2015. |
| 1962 | Barry H. Leeds, retired English professor, Bristol, Conn., on April 15, 2015. |
| 1964 | Robert A. Levy, retired professor of architecture, Syracuse, N.Y., on December 28, 2014. |
| 1967 | Jeffrey A. Newman, litigator, Bronx, N.Y., on March 17, 2015. |
1962
Anthony J. Forlano Sr., retired hotel and hospitality management worker, Mount Pleasant, S.C., on December 13, 2014. Forlano was born on June 20, 1940, in New York City. After the College, he was commissioned in the Marine Corps and served during the Vietnam War. Forlano entered civilian life after earning a degree in hotel and hospitality management from Cornell and continued in that industry for the majority of his career. He was also an ordained brother in the Grey Robes Monks of St. Benedict. Forlano is survived by his wife of 12 years, Leslie Graham Forlano; son, Anthony J. Jr. and his wife, Mary; daughter, Danielle Forlano Galluccio, and her husband, Doug; sister, Diane C.; four grandchildren; and many cousins. He was, until the moment of his passing, a proud patriot and fiercely proud Marine officer. Memorial contributions may be made to Wounded Warrior Project (woundedwarriorproject.org) or to Water Missions International (my.watermissions.org/donate).
1963
David S. Chessler, retired economist, Waltham, Mass., on November 19, 2014. Born on March 16, 1942, in Brooklyn, N.Y., Chessler graduated from Thomas Jefferson H.S. and earned two degrees in economics from Columbia: a bachelor's and a Ph.D. (GSAS, 1974). After his academic career, Chessler worked for the FCC and later ran his own consulting company. A lifelong learner who was passionate about reading, Chessler also loved the outdoors and was active in the Boys Scouts of America as a leader for many years. He enjoyed camping trips with his family and summer vacations to Orr's Island, Maine. Chessler also enjoyed cooking for his family and friends, and never met a home improvement challenge he couldn't master. He is survived by his wife of 44 years, Christiane (née Larbaletrier); son, Marc, and his wife, Amy; daughter, Anne-Danielle Gierahn, and her husband, Todd; brother, Michael, and his wife, Heinke Forfota; and five grandchildren. Memorial contributions may be made to the Columbia College Fund (college.columbia.edu/alumni/give/ways) or Good Shepherd Community Care (hospice) of Newton, Mass.
Lisa Palladino
Correction
The Summer 2015 obituary for Donald R. Pevney '54 was missing some information for his survivors. His brother, Bruce, is a member of the Class of 1962; his daughter Donna Masterson is a member of the Barnard Class of 1982 and the Law School Class of 1985; and her husband, John Masterson, is a member of the Class of 1983. In addition, Pevney's years of service in the Navy were incorrect; they were 1954–63. CCT apologizes for the errors.