Bookshelf
The Lost Spy: An American in Stalin's Secret Service by Andrew Meier and Isaiah Oggins '20. A New York intellectual who was killed in 1947 on Stalin's orders was one of the first Americans to spy for the Soviets, as this account reveals (W.W. Norton & Co., $24.95).
Still Alive: A Temporary Condition by Herbert Gold '46. Gold looks back on people and places he has encountered throughout his life, including his experiences as writer, traveler, father and, of course, Columbia student (Arcade Publishing, $25).
The Letters of Allen Ginsberg edited by Bill Morgan. Morgan has put together the best of Allen Ginsberg '48's letters to friends and fellow writers. The collection includes notes to Jack Kerouac '44, Arthur Miller and Lionel Trilling '25 (Da Capo Press, $30).
Opened: A Mourning Sequence by Alan Holder '53. A series of memorial verses composed after the sudden death of the poet's wife, Barbara Holder (Finishing Line Press, $12).
Baseball Magic by Jay Martin '56. A collection of original short stories on baseball ($14.95, Pocol Press).
America's Secular Challenge: The Rise of a New National Religion by Herbert London '60. The author explores the rise of radical secular humanism as a "religious" experience and why he believes it will not serve America and the West in their battle against the threat of radical Islam (Brief Encounters, $18).
Alma by Jerry Oster '64. The protagonist in this turn-of-the-millennium novel sets out on a transcontinental journey and finds himself in the desert town of Alma, where he encounters a host of quirky characters (BookSurge Publishing, $14.99).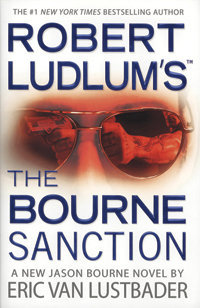 Robert Ludlum's The Bourne Sanction by Eric Van Lustbader '68. Hoping for normalcy, Jason Bourne returns to Georgetown as a professor. However, he soon is involved in the murder investigation of a former student by a Muslim extremist sect (Grand Central Publishing, $25.99).
Erotomania: A Romance by Francis Levy '69. James and Monica are a couple with a wild intimate relationship. The only problem is that the two are left in a temporary state of amnesia after each encounter. The main characters learn what it means to long, love and commit to a partner (Two Dollar Radio, $14).
Mental Causation: The Mind-Body Problem by Anthony Dardis '77. Dardis delves into the mental causation problem — the question of how mental processes can affect the physical world (Columbia University Press, $24.50).
You Can't Be President: The Outrageous Barriers to Democracy in America by John MacArthur '78. MacArthur laments the political corruption and social divisions that plague democracy in the United States [see Bookshelf feature, November/December] (Melville House, $15.95).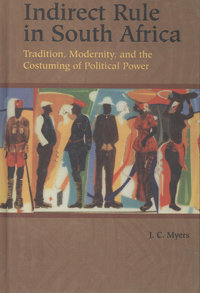 A Companion to the Philosophy of Biology edited by Sahotra Sarkar '81 and Anya Plutynski. Sarkar and Plutynski have compiled a series of essays about the philosophical implications of traditional and emergent biological studies. Among the areas discussed are genetics, immunology and evolutionary psychology (Wiley-Blackwell, $199.95).
Indirect Rule in South Africa: Tradition, Modernity, and the Costuming of Political Power by J.C. Myers '89. Myers shows why indirect rule — the British colonial policy of employing indigenous tribal chiefs as political intermediaries — developed in South Africa, why it was absorbed by white supremacists and why it still influences South African politics (University of Rochester Press, $75).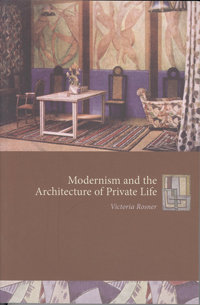 Modernism and the Architecture of Private Life by Victoria Rosner '90. The author examines the domestic sphere as a literary phenomenon, drawing on the work of Oscar Wilde, Virginia Woolf and many others in order to explore the ways in which modernist literature reflects and shapes private life (Columbia University Press, $22.50).
Madeline and the Cats of Rome by John Bemelmans Marciano '92. Marciano, the grandson of Madeline creator Ludwig Bemelmans, offers readers the first new volume in five decades to feature the classic children's heroine. In this adventure, Madeline travels across the city of Rome while helping out a few feline friends (Viking, $17.99).
Anglophilia: Deference, Devotion, and Antebellum America by Elisa Tamarkin '92. This book charts the phenomenon of the love of Britain that emerged after the Revolution and remains in the character of U.S. society and class, the style of academic life and the idea of American intellectualism (The University of Chicago Press, $35).
Names on the Land: A Historical Account of Place-Naming in the United States by George R. Stewart '22 GSAS with an introduction by Matt Weiland '92. A classic 1945 study by toponymist and writer Stewart, this book is full of historical and anecdotal detail on the origin of the names of states, cities, streets and natural sites of the country. Newly reprinted with an introduction by Weiland [see Bookshelf feature] (New York Review Books, $19.95).
Knight Night Baby by Jeffrey Kraskouskas '94. Kraskouskas tells the story of Golocedes, a fictional scientist, and his struggles to protect an orphaned baby (PublishAmerica, $24.95).
Serve the People: A Stir-Fried Journey Through China by Jen Lin-Liu '99. The author gives a memorable and mouthwatering cook's tour of China as she progresses from cooking student to intern at a chic Shanghai restaurant. The characters she meets along the way present a slice of contemporary China in the full swing of social and economic transformation [see Columbia Forum, November/December] (Harcourt, $24).
Alec Flint, Super Sleuth: The Nina, the Pinta, and the Vanishing Treasure by Jill Santopolo '03. Fourth-grader Alec Flint is practicing to be a super sleuth. His first case is to uncover the truth behind the missing Christopher Columbus exhibit from the town museum (Scholastic, $15.99).
Red State, Blue State, Rich State, Poor State: Why Americans Vote the Way They Do by Andrew Gelman, professor of biology, et al. Gelman explores the facts, myths and stereotypes that define modern American politics, focusing on popular misconceptions about the red state/blue state divide (Princeton University Press, $27.95).
Hitler's Empire: How the Nazis Ruled Europe by Mark Mazower, professor of history. Relying on a broad variety of source material, Mazower describes the rise and fall of Hitler's Third Reich. He also provides a picture of the world the Nazis would have created had they won WWII (The Penguin Press, $39.95).
Networks of Power in Modern Greece: Essays in Honor of John Campbell edited by Mark Mazower, professor of history. This collection features new perspectives on Greek history and society, from nationalism and social development to the emergence of nation-states and the relevance of religion in modern life (Columbia University Press, $50).
Irina Dimitrov, Grace Laidlaw '11