Bookshelf
John Adams: Architect of Freedom (1735–1826) by Joseph Cowley '44. A personal and political biography of America's second President (iUniverse, $18.95).
Tumultuous Affairs: Uncertain Politics and Unlikely Romance During a Turbulent Time, 1964–1975 by Durham Caldwell '48. In this novel, broadcast newsman Buzz Buckley deals with moral conundrums and the distractions of romance while reporting on racial tensions in Boston during the Civil Rights struggle (BookSurge Publishing, $14.95).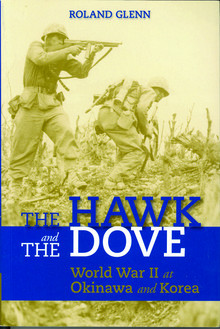 The Hawk and the Dove: World War II at Okinawa and Korea by Roland Glenn '50. The author tells of his experiences in Japan and Korea during and immediately after WWII. He also describes his struggles with post-traumatic stress disorder in the years following the conflict (Smith/Kerr Associates LLC Publishing, $24).
Bootstrapping 101: Tips to Build Your Business with Limited Cash and Free Outside Help by Bob Reiss '52. Reiss' book is a resource offering street-wise advice for entrepreneurs and would-be small-business owners with limited budgets, including where and how to get free assistance (R&R, $19.95).
Edokko: Growing Up a Foreigner in Wartime Japan by Isaac Shapiro '52. Shapiro's memoir recounts a childhood spent traveling through China, Japan and Hawaii (iUniverse, $19.95).
Bends Explained: How to Plan a Safe Dive by Dr. Jeffrey H. Rudell '61. This SCUBA diving manual focuses on the dangers of "the bends," a condition that arises when nitrogen bubbles form in the nervous system during the ascent from a dive (iUniverse, $14.95).
The Inner Game of Stress: Outsmart Life's Challenges and Fulfill Your Potential by Dr. Edd Hanzelik '63 et al. The authors explain the dangers of stress and offer ways to alleviate its harmful effects (Random House, $25).
The Great American University: Its Rise to Preeminence and Threatened Future by Jonathan R. Cole '64, the John Mitchell Mason Professor of the University, Provost Emeritus of the University and Dean Emeritus of Faculties. Cole emphasizes the historical importance of the university in the United States and warns against government policies that threaten to undermine the American system of higher education (Public­Affairs, $35).
Robert Ludlum's The Bourne Deception: A New Jason Bourne Novel by Eric Van Lustbader '68. This latest series installment finds Jason Bourne embroiled in international intrigue as he tries to track down the people responsible for his attempted assassination (Grand Central Publishing, $27.99).
Molly Ivins: A Rebel Life by Bill Minutaglio '76 and W. Michael Smith. Minutaglio and Smith chronicle the life of Ivins, a liberal journalist famed for her satirical wit (Public­Affairs, $26.95).
The Marketing Performance Measurement Toolkit by David Raab '76. A comprehensive guide to assessing the success of marketing projects of all types and sizes (Racom Communications, $39.95).
Bauhaus 1919–1933: Workshops for Modernity edited by Leah Dickerman and Barry Bergdoll '77, professor of art history and archaeology. This collection of essays about, and examples of, Bauhaus art accompanies a comprehensive exhibition on the subject at New York's Museum of Modern Art (MoMA, $75).
American Radical: The Life and Times of I. F. Stone by D.D. Guttenplan '78. Guttenplan's biography of investigative journalist I.F. Stone describes the dangers faced by liberal American journalists during WWII and the McCarthy era. For more, see the November/December "Bookshelf" feature (Farrar, Straus and Giroux, $35).
The Arabs: A History by Eugene Rogan '82. Rogan's historical study of the Arab world stretches from the 16th century to the present day (Basic Books, $35).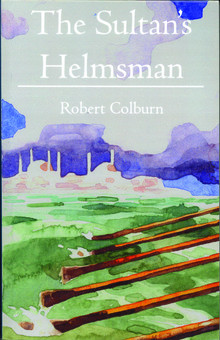 The Sultan's Helmsman by Robert Colburn '84. A fictionalized account of naval battles between the Turkish army and Christian forces during the Renaissance, narrated by an Ottoman-educated European (BookSurge Publishing, $15.99).
Birth Models That Work edited by Robbie E. Davis-Floyd et al., with an essay by Rachel Repetto Jolivet '87. The essays in this collection represent an international study of modern obstetrical models (University of California Press, $27.50).
The Wandora Unit by Jessy Randall '92. Randall's tale of high school life centers around the relationship between two best friends, Wanda and Dora, who are so similar that their classmates refer to them as a single entity (Ghost Road Press, $17.95).
The Interpersonal Theory of Suicide: Guidance for Working with Suicidal Clients by Kim Van
Orden '02 et al. The authors discuss the feelings of social isolation that often contribute to suicidal impulses and suggest techniques for clinicians working with clients in crisis (American Psychological Association, $49.95).
Crazy, Wacky Theme Restaurants by La Carmina. This work, written under a pseudonym by Carmen Yuen '05, surveys the world of Japanese theme restaurants, from diners decked out like prisons to Alice in Wonderland cafés (Mark Batty Publishers, $24.95).
Sound Kapital: Beijing's Music Underground by Matthew Niederhauser '05. This collection of photographs showcases Beijing's contemporary music scene (powerHouse Books, $24.95).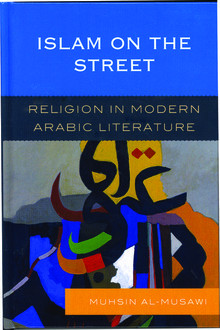 Islam on the Street: Religion in Modern Arabic Literature by Muhsin al-Musawi, professor of Arabic literature. Al-Musawi examines popular attitudes toward modern Islam, drawing on works by religious theorists as well as secular scholars (Rowman & Littlefield Publishers, $80).
Uninhibited, Robust, and Wide-Open: A Free Press for a New Century by Lee C. Bollinger, University President and Professor of Law. Bollinger details the history of the American press and examines the effects of new and advancing technologies on the legal interpretation of the First Amendment (Oxford University Press USA, $21.95).
A Quantitative Tour of the Social Sciences edited by Andrew Gelman, professor of statistics and political science, and Jeronimo Cortina. Gelman and Cortina have collected a series of articles outlining the various perspectives and strategies that characterize areas of social science (Cambridge University Press, $90).
No Enchanted Palace: The End of Empire and the Ideological Origins of the United Nations by Mark Mazower, the Ira D. Wallach Professor of World Order Studies. Mazower explains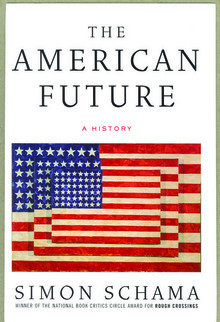 the historical events and social attitudes that led to the creation of the United Nations (Princeton University Press, $24.95).
Genghis Khan and the Mongol Empire edited by Morris Rossabi, adjunct professor of East Asian languages and cultures, et al. The editors present a historical study of the Mongol empire, emphasizing the reign of Genghis Khan (Genghis Khan Exhibits, Inc., $40).
Music at the Limits by Edward W. Said, late University Professor. A collection of Said's essays on music (Columbia University Press, $29.95).
The American Future: A History by Simon Schama, University Professor. Schama offers an Englishman's perspective on the defining characteristics of American culture (Ecco, $29.99).
Grace Laidlaw '11