Features
Homecoming Highlights Family Weekend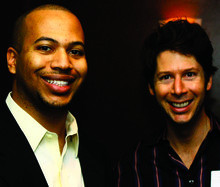 Black Alumni Council President Armond Adams '06 chats with Dean of Student Affairs Kevin Shollenberger at Black Alumni Homecoming. Photo: Alexia Innis '06More than 1,000 alumni, students, parents and friends gathered under the Big Tent at Homecoming 2009 and proved once again that they know how to have a good time.
Columbians of all ages flocked to the Baker Athletics Complex on October 17 to enjoy gourmet barbecue fare and convivial conversation at the annual Homecoming pre-game picnic and carnival. It may have been gray and cold outside, but inside the toasty tent, fans showed off their best light blue outfits, and Roar-ee the Lion made his rounds with the band and cheerleaders in tow. With their faces painted like lions, the hardiest children (and some adults as well) braved the drizzle to run through giant inflatable obstacle courses and toss around footballs.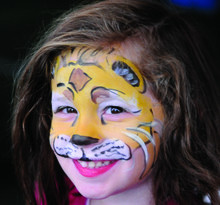 Face-painting was a popular attraction at the pre-game carnival.Photo: Eileen BarrosoNot even a 27–13 loss to Penn in the afternoon football game at Lawrence A. Wien Stadium could dampen the spirits of the lively crowd. The Lions had hoped to build on their dominating victory over Princeton two weeks earlier, but Penn took advantage of several turnovers and pulled away.
The festivities began on Thursday and Friday with a two-day "Especially Open House" at the new Columbia Alumni Center at 622 W. 113th St. that featured tours and prizes. Parents gathered on campus on Friday for special Family Weekend programming; a reception was held on Saturday to mark the rededication of Chrystie Field House; and a record crowd of more than 300 alumni and friends convened at Branch in Midtown for the annual Black Alumni Homecoming celebration on Saturday night.
Ethan Rouen '04J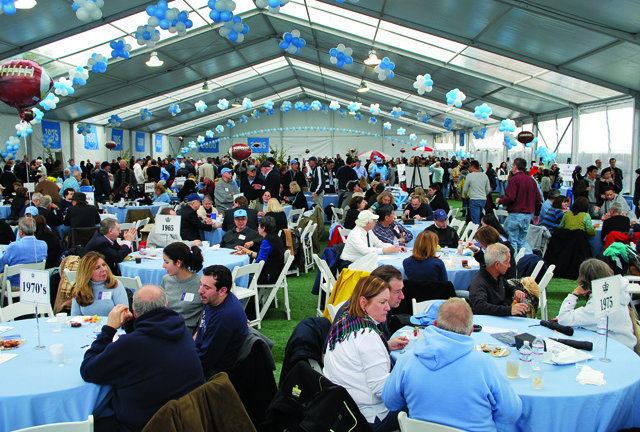 The Big Tent was the place to be at Homecoming. Photo: Ethan Rouen '04J
The spirit was willing, but the football team fell short. Photo: Eileen Barroso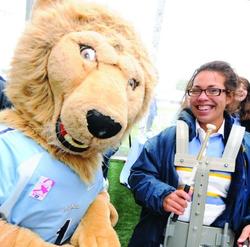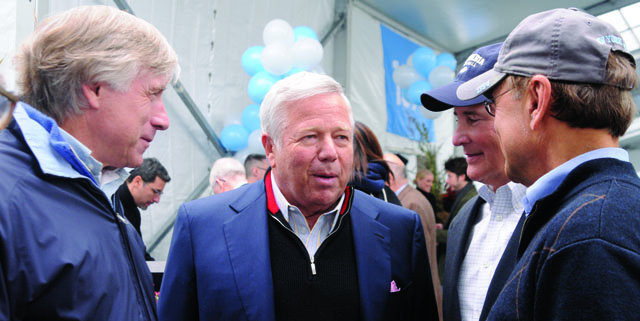 (Left to right) President Lee C. Bollinger, Robert K. Kraft '63, Trustees Chair Bill Campbell '62 and Phil Satow '63 meet under the Big Tent. Photo: Eileen Barroso