Bookshelf
What's the Story?: Try your Hand at Fiction and Learn the Art of Writing by Rudolph H. Weingartner '50. With drawings and descriptions of 20 casts of characters, Weingartner offers the struggling fiction writer numerous possibilities to inspire the art of writing (University Press of America, $16.99).
Wilhelm Dilthey: Selected Works, Volume II: Understanding the Human World edited by Rudolf A. Makkreel '60 and Frithjof Rodi. In this second volume of writings, philosopher Dilthey explores the relationship between self and the world (Princeton University Press, $65).
Before Forgiveness: The Origins of a Moral Idea by David Konstan '61. The author tracks the beginnings of the modern sense of interpersonal forgiveness to the 18th and 19th centuries (Cambridge University Press, $85).
Religion and Democracy in the United States: Danger or Opportunity? edited by Alan Wolfe and Ira Katznelson '66, the Ruggles Professor of Political Science and History. Scholars examine Americans' religious beliefs and the relationship between church and state (Princeton University Press, $35).
Sunset Park: A Novel by Paul Auster '69. During the 2008 economic collapse, a group of young squatters in Sunset Park, Brooklyn, are brought together by the enigmatic Miles Heller (Henry Holt and Co., $25).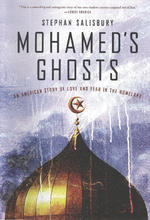 Mohamed's Ghosts: An American Story of Love and Fear in the Homeland by Stephan Salisbury '69. Using the story of Philadelphia's Muslim community post–9-11 and his personal experiences with government surveillance in the 1960s, Salisbury criticizes the government's investigation techniques (Nation Books, $26.95).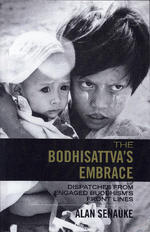 The Bodhisattva's Embrace: Dispatches from Engaged Buddhism's Front Lines by Alan Senauke '69. The author puts together pieces of writings from his travels during the last 20 years to look at the sufferings of troubled places in Asia and the United States with dharma reflections (Clear View Press, $14.99).
The Unknown Black Book: The Holocaust in the German-Occupied Soviet Territories by Joshua Rubenstein '71 and Ilya Altman. This book collects firsthand accounts of massacres and other atrocities carried about by the Germans and their allies against Jews in occupied Soviet territories during WWII (Indiana University Press, $24.95)
Salvation City: A Novel by Sigrid Nunez '75. Envisioning a future in which millions have been wiped out by the flu, Nunez writes a story of survivors who turn to increasingly radical religious practices in search of comfort and explanations (Riverhead Books, $25.95).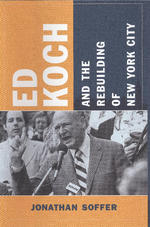 Ed Koch and the Rebuilding of New York City by Jonathan Soffer '78. Soffer takes a look at former New York City mayor Ed Koch and his fight to create a growing city while dealing with the crises of the '80s (Columbia University Press, $34.95).
A Critical History of German Film by Stephen Brockmann '82. The author looks at individual German films, with an introduction to each film's era that provides its historical context (Camden House, $60).
The New York Stories of Elizabeth Hardwick, with an introduction by Darryl Pinckney '88. In Hardwick's first collection of short fiction, a young woman who had been living in New York City returns to her Kentucky hometown and must adjust to the differences (NYRB Classics, $15.95).
Notes from the Cracked Ceiling: Hillary Clinton, Sarah Palin, and What It Will Take for a Woman to Win by Anne E. Kornblut '94. Washington Post White House correspondent Kornblut analyzes the recent Clinton and Palin campaigns to see what it will take for a woman to gain the presidency (Crown, $25).
Kiev, Jewish Metropolis: A History, 1859–1914 (The Modern Jewish Experience) by Natan M. Meir '94. This book explores the history of Kiev Jewry by examining the everyday lives of Jews, and their struggles, shifts and relations with the Christian population from 1859 to the start of WWI (Indiana University Press, $27.95).
City Bird: Selected Poems (1991–2009) by Millie Niss '94. This collection, published after Niss' 2009 death, offers a range of experimental poems conveying varying aspects of her personality (BlazeVOX [books], $18).
A Thousand Darknesses: Lies and Truth in Holocaust Fiction by Ruth Franklin '95. Franklin investigates the role of imagination and fictive interpretations in remembering the Holocaust by examining literary works, including memoirs (Oxford University Press, $29.95).
How Soccer Explains the World: An Unlikely Theory of Globalization by Franklin Foer '96. The author shows the influence of soccer in different cultures while examining its overall global effect (Harper Perennial, $14.99).
Moment of Clutch by Eric Siskind '03. Baseball meets Jewish theology in this novel about a minor league player who strives to realize his athletic potential and, in the process, rediscovers his faith (Amazon Digital Services, $0.99).
Invisible Things by Jenny Davidson, associate professor of English and comparative literature. In this novel, 16-year-old Sophie makes it her mission to learn the truth about her parents' deaths by seeking their former employer, billionaire Alfred Nobel (HarperTeen, $16.99).
The Cloud Corporation by Timothy Donnelly, assistant professor of creative writing. In his second collection of poems, Donnelly explores a variety of emotions while trying to bring meaning to the world (Wave Books, $16).
How to House the Homeless edited by Ingrid Gould Ellen and Brendan O'Flaherty, professor of economics. This book takes a critical look at homelessness in the United States and what policies and programs offer the best outlook (Russell Sage Foundation Publications, $37.50).
Perpetual Inventory by Rosalind Krauss, University Professor. Krauss offers alternative views about the current direction of contemporary art in a collection of essays (The MIT Press, $29.95).
The Complete Works of W.H. Auden: Prose, Volume IV, 1956–1962 edited by Edward Mendelson, the Lionel Trilling Professor in the Humanities. Auden's best-known prose, "The Dryer's Hand," and other essays and reviews come together in this fourth volume, highlighting the height of his career. This version includes Mendelson's notes on biographical and historical context (Princeton University Press, $65).
The Mind's Eye by Oliver Sacks, professor of neurology, psychiatry and the arts. Sacks captures the stories of people who have lost part of their senses and abilities and yet are still capable of communicating and living their lives (Knopf, $26.95).
Samantha Jean-Baptiste '13