Bookshelf
General Thermodynamics by D.R. Olander '53. This engineering textbook combines elements from mechanical and chemical engineering, chemistry, materials science and biology to present a broader view of thermodynamics (CRC Press, $89.95).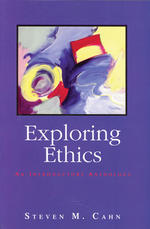 Exploring Ethics: An Introductory Anthology edited by Steven M. Cahn '63. In this concise introduction to moral philosophy for students, the editor tackles three topics: challenges to morality, moral theories and moral problems (Oxford University Press, $44.95).
Exploring Philosophy of Religion: An Introductory Anthology edited by Steven M. Cahn '63. Cahn's collection of classic and contemporary writings is geared toward undergraduates and covers seven major topic areas: the concept of God, the existence of God, religious language, miracles and mysticism, belief in God, resurrection and immortality, and religious pluralism (Oxford University Press, $45).
Classic Cliffhangers: Volume 1, 1914–1940 by Hank Davis '63. In early American low-budget filmmaking, movies were made as fast, as well and with as little money as possible. This book describes the well-known movie serials from each year of this era (Midnight Marquee Press, $25).
Hollywood Hybrids: Mixing Genres in Contemporary Films by Ira Jaffe '64. A look at genre mixing in contemporary cinema, as shown in the works of such American filmmakers as Quentin Tarantino, Todd Haynes, the Coen brothers and Errol Morris (Rowman & Littlefield, $24.95).
For the Love of God and People: A Philosophy of Jewish Law by Elliot N. Dorff '65. Dorff, a Conservative rabbi and philosophy professor, provides a guide to the philosophy of the Jewish legal system and explores its role in the modern world (Jewish Publication Society, $35).
Jeff May's Healthy Home Tips: A Workbook for Detecting, Diagnosing, and Eliminating Pesky Pests, Stinky Stenches, Musty Mold, and Other Aggravating Home Problems by Jeffrey C. May '66 and Connie L. May. An easy step-by-step guide that offers tools for overcoming indoor air pollution, including what to avoid, what to look for and how to fix it (Johns Hopkins University Press, $16.95).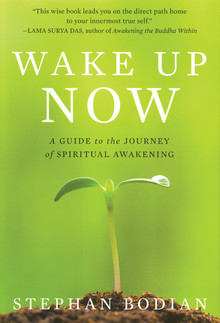 Wake Up Now: A Guide to the Journey of Spiritual Awakening by Stephan Bodian '69. In this practical guidebook for a spiritual journey, the author offers a step-by-step map from the first stage of seeking a deeper understanding to the last stages of finding spiritual awakening and how to embody it in your everyday life (McGraw-Hill, $22.95).
The Nightlife of Saints by Fernando D. Castro '75. Castro's stanzas and extended lines are dense with imagery and meaning in this new collection of poems (TA'YER Books, $15).
Kill All Your Darlings: Pieces, 1900–2005 by Luc Sante '76. In the first collection of essays, critic Sante writes about music, painting, photography, poetry and urban life. "My Lost City," the first piece, is excerpted in "Columbia Forum" in this issue (YETI/Verse Chorus Press, $17.95).
Poet in New York: Federico García Lorca translated by Pablo Medina and Mark Statman '80. Lorca did not like Manhattan much while he was a GS student from 1929–30, and that is reflected in this book of poetry. The collection portrays Lorca's passionate perception of a city overwhelmed with poverty, racism and social turbulence (Grove Press, $14). [See May/June Bookshelf, featured book.]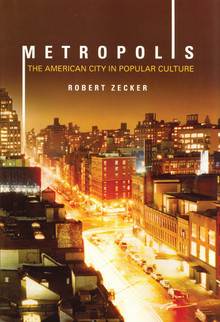 Metropolis: The American City in Popular Culture by Robert Zecker '84. Zecker, a professor at St. Francis Xavier University, looks at the ways American cities have been portrayed throughout our culture, from A Raisin in the Sun's Chicago to The Sopranos' Newark (Praeger Publishers, $49.95).
The Corpus Parisinum: A Critical Edition of the Greek Text with Commentary and English Translation (A Medieval Anthology of Greek Texts from the Pre-Socratics to the Church Fathers, 600 B.C.–700 A.D.) translated, with commentary and introduction, by Denis M. Searby '85. The Corpus Parisinum is an anthology of Greek gnomologies. The author describes the text in a wider context, previous scholarship on it, commentaries on individual excerpts and additional analyses of its relationship to cognate collections, in this two-book volume (Edwin Mellen Press, $189.95).
The Man Who Pushed America to War: The Extraordinary Life, Adventures, and Obsessions of Ahmad Chalabi by Aram Roston '88. The extraordinary life of Chalabi, who went from privilege and prestige in his native Iraq to exile overseas and later became a major influence in the U.S. administration's decision to go to war (Nation Books, $27.50).
Fatal Misconception: The Struggle to Control World Population by Matthew Connelly '90, associate professor of history. This volume is the first global history of the population control movement, its struggle with the Catholic Church's ban on contraception and with nationalist leaders, and the suffering of the women and children caught in between (Harvard University Press, $35).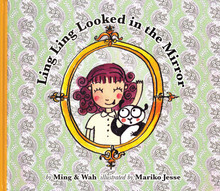 Ling Ling Looked in the Mirror by Ming Chen and Wah Chen '92. A children's book about a young girl, accompanied by her panda friend Bao Bao, and what she dreams she will become when she grows up (Chameleon, $15.95).
The Cute Book of Ugly Words by Kathryn Hudacek '94. A comical guide to American English for native Mandarin Chinese speakers; includes illustrations of double entendres, idioms and taboo topics not seen in a standard textbook. In English and simplified Chinese (China Machine Press, $8).
Paving the Way: New York Road Building and the American State, 1880–1956 by Michael R. Fein '95. By examining state and local policy, the author demonstrates how the growing transportation needs of an industrializing society reconfigured state politics and brought about a revolution in governance toward more state bureaucracy (University Press of Kansas, $39.95).
The Merchants of Zigong: Industrial Entrepreneurship in Early Modern China by Madeleine Zelin, the Dean Lung Professor of Chinese Studies. Salt production in Zigong was one of the largest industries in 19th-century China. Historian Zelin studies the ways in which merchants mobilized capital through financial-industrial networks and spurred growth by developing new technologies, capturing markets and building integrated business organizations (Columbia University Press, $24.50).
Agents of Bioterrorism: Pathogens and Their Weaponization by Geoffrey Zubay, professor of biology, et al., including eight CC young alumni. A thorough account of the threats posed by 13 disease-causing agents, including anthrax, salmonella and SARS (Columbia University Press, $27.50).
Carmen Jo Ponce '08