Obituaries
1937
Orlin W. Donaldson, retired photographer, Newtown Square, Pa., on February 6, 2008. Donaldson was born and raised in Manhattan and attended the Birch-Wathen School. After college, he became a professional photographer in New York and worked for three studios before opening his own in 1947. In 1953, Donaldson became the head of the photography department at Bethlehem Steel, from which he retired in 1975 after 22 years there. Donaldson loved sailing and pursued it in retirement. He had been a crew member of the yacht Malay, which won the 1954 Bermuda race, and was in many other races. Donaldson took all the photographs for the book Down Denmark Strait, by E. Newbold Smith, which describes the four-month journey from the Chesapeake Bay to Spitzbergen. He also enjoyed carpentry, cooking and gardening. Donaldson is survived by his wife of 23 years, Nancy; daughter, Storm D. Snaith; son, Kyle; stepchildren, Signe, Gregg and Geoff Wilkinson; and 10 grandchildren. Memorial contributions may be made to the American Friends Service Committee.
1939
J. Pierre Kolisch, attorney, Portland, Ore., on March 1, 2008. Kolisch was born on March 28, 1918, in Brooklyn. He earned a J.D. from Cornell and married Marian Wood of Portland. During WWII, Kolisch served as a naval officer and was a combat veteran of the North Africa and Pacific Campaigns. He practiced law in New York before moving to Portland in 1952. Kolisch established a patent and trademark law firm, Kolisch Hartwell, and reached the pinnacle of his profession by appearing before the U.S. Supreme Court. He was active in civic affairs as Honorary French Consul for Oregon, president of the Oregon Symphony and a member of the board of directors of the Portland Art Museum. Kolisch loved the outdoors, particularly skiing, swimming and tennis. He trekked to the Mt. Everest base camp in his 50s, heli-skied the Bugaboos in his 60s and hang-glided over Rio de Janeiro Bay in his 70s. Kolisch is survived by his wife of 65 years; children, Leslie, Christine and E. Pierre; four grandchildren; and two great-grandchildren. Memorial contributions may be made to the Oregon Symphony.
1940
Charles A. Webster, cardiologist, Piedmont, Calif., on March 6, 2008. Webster rowed while a CU student and earned a degree in 1943 from P&S. He was the leader of a Columbia alumni group in California for many years and made his home available for Columbia events. Webster was a University Alumni Medalist in 1989. He is survived by his former wife, Wendy Willrich; children, Wendy, Charlie, Aileen and Heather; and eight grandchildren.
1941
Roland H. Brownlee, retired business executive, Vero Beach, Fla., on March 31, 2008. Brownlee was born in Stuart, Neb., the son of Methodist missionaries/ministers, and raised in Costa Rica as a young child. He graduated from the College at 19 with a Phi Beta Kappa key and a degree in economics. Brownlee married Frances Schaffer and embarked upon a career in the State Department's Diplomatic Service, stationed in Managua, Nicaragua, under the aegis of the American Embassy. He controlled and administered imports and exports to and from Nicaragua to the United States during WWII. Brownlee served as a first lieutenant in the Sixth Army Air Force in Texas and Panama, completed special courses in statistics at Harvard to head an Air Force training program and after the war became a successful business executive for several Fortune 500 companies. His final career years were spent in Wisconsin, where he was given a full professorship based upon his M.A. from GSAS ('68) and a Ph.D. credit equivalency from the University of Wisconsin with recognition of his leadership of OASIS 2000. Brownlee retired in 1983 as professor emeritus. His first wife died in 1989. He also was predeceased by a sister, Jocelyn King. Brownlee is survived by his second wife, Shirley (née Flint), whom he married in 1980; daughter, Martha Brownlee Duffeck and her husband, Michael; sons, Michael and his wife, Karen, and Kevin and his wife, Marina; and four grandchildren. Memorial contributions may be made to the VNA Hospice House, 1110 35th Ln., Vero Beach, FL 32960.
Louis A. Selverstone, retired physician, Arlington, Mass., on March 17, 2008. Selverstone was born in Augusta, Ga. He attended Harvard Medical School and had further training at Boston City Hospital and Presbyterian Hospital in Chicago. From 1945–47, Selverstone served in the U.S. Army Medical Corps. He practiced internal medicine in Cambridge, Mass., and was on the staff of the Mt. Auburn Hospital from 1960 until his retirement in 1995. He also was an assistant professor of medicine at Harvard Medical School. Selverstone's wife, Anne Driscoll Selverstone, died in 1983. He also was predeceased by a brother, Bertram '37, in 1993. He is survived by a brother, Norman '45; sister-in-law, Gladys (Bobbie); and several nieces and nephews. Memorial contributions may be made to the Mt. Auburn Hospital, Cambridge, Mass.
1947
Robert D. Lundy, retired v.p., Lake Oswego, Ore., on January 5, 2008. Lundy was born in Kansas City, Mo., on July 1, 1926. He started his college education at the University of Kansas at 16, before the war sent him into the Navy, where he served as an Electronic Technician's Mate 2/C. Lundy married Miriam E. Collins in 1947. The G.I. Bill allowed him to attend Columbia, where he earned a B.A. and then an M.A. in English and comparative literature in 1949 from GSAS. Lundy earned a Ph.D. in American literature from UC Berkeley. He taught there as well as at Southern Cal and was a Fulbright lecturer in American studies at the Universita Bocconi in Milan from 1956–58. Lundy joined TRW Space Technology Laboratories in 1960, where he held various positions, including director of communications and public affairs. In 1972, he became v.p. of public relations and advertising for TRW; he retired in 1988. Lundy was a Scoutmaster and member of the School Board of Palos Verdes, Calif., as well as a trustee of the Western Reserve Historical Society of Cleveland, Ohio. He is survived by his wife; sons, Bruce, Douglas, and Gordon and his wife, Kerry; and three granddaughters, including Megan '08. Memorial contributions may be made to the Oregon Health and Sciences University Foundation.
1948
Roger L. Smith, retired professor, Tampa, Fla., on March 7, 2008. Smith was an Army sergeant and WWII veteran who received three degrees from Columbia, including an M.S. in mathematics ('49E) and a Ph.D. in industrial engineering ('59E). He was a professor at Virginia Polytechnic Institute and State University and Saint Leo University. He loved boating and celestial navigation and was a member of the Tampa Power Squadron. Smith was active on the University Village resident board as president, v.p. and secretary. He chaired the finance committee and created University Village's scholarship committee. Smith is survived by his wife of 62 years, Doris; daughter, Sandy Anderson; three granddaughters; three great-granddaughters; and one great-grandson.
1959
Henry Ebel, retired academic, West Hartford, Conn., on April 4, 2008. Ebel was born in Berlin on July 5, 1938, and came to New York when he was three months old. At the College, he concentrated in English and history. Along with his friend, David Rosand '59, he co-edited Jester. Ebel graduated summa cum laude and received a two-year Kellett Grant to study at Cambridge. He earned a Ph.D. in 1965 from GSAS and was a SIPA international fellow. Between 1976–80, Ebel was editor of Behavior Today, a weekly psychohistory newsletter. He returned to academic employment, holding various positions, most notably at the University of Hartford and The George Washington University, until his retirement in 2001. Ebel was the author of several books and numerous essays and articles, including a three-volume anthology compiled by Bernhard Grunewald in 2004. In addition to his wife, Linda Ericson-Ebel, Ebel is survived by a son, Adam; daughter, Kathy Ebel, and her husband, John Crooks; stepson, Michael Ericson, and his wife Polina; three grandchildren; and brother, Steven. At his memorial service, Ebel was eulogized by Stephen Joel Trachtenberg '59 and Norbert Hirschhorn '58. Memorial contributions may be made to Seabury Retirement Community, Attn.: Patient Fund, 200 Seabury Dr., Bloomfield, CT 06002.
Arthur J. Spring '59 Arthur J. Spring Jr., teacher and scholar, St. Cloud, Minn., on February 29, 2008. Born in Worcester, Mass., on January 15, 1938, Spring grew up in Rhode Island, Virginia, Florida and New York City before graduating from the College with degrees in English and history. He taught high school while earning his master's in English from Columbia. In 1964, Spring went to Tunisia with the Peace Corps and spent the next seven years traveling around West Africa and the United States, teaching and training new Peace Corps volunteers for service in Tunisia, Togo, Niger and Liberia. Spring earned his Ph.D. in teacher education at the University of North Dakota in 1980 and taught at St. Mary's College of Minnesota until 1999. As head of an honors program at St. Mary's, he introduced volunteering with the city's physically and mentally challenged into the curriculum Spring moved to St. John's University in Collegeville, Minn., where he was a professor of geography and education. He spent summers teaching at elder hostels. Spring is survived by his wife, Rosamond; 10 children; three grandchildren; and six siblings. Memorial contributions may be sent to the Zambian Children's Fund or Los Amigos de Padre Juan.
Other Deaths Reported
Columbia College Today also has learned of the deaths of the following alumni. Complete obituaries will be published in the next issue, pending receipt of information and space considerations.
1930
Alfred Fippinger, Sparrow Bush, N.Y., on December 16, 2007.

1931

Emil C. Fischer, retired educator, Peoria, Ariz., on March 24, 2008. Fischer earned a B.S. and an M.A., in 1932 and 1933, respectively, from the Architecture School.

Erwin T. Michaelson, ob/gyn, Lauderhill, Fla., on April 22, 2008. Michaelson earned a degree in 1935 from P&S.

1933
M. Stephen Schwartz, retired physician, New York City, on March 2, 2008. Schwartz earned a degree in 1937 from P&S.
1939
Cloyd A. Snavely, retired metallurgical engineer, Columbus, Ohio, on December 21, 2007. Snavely earned a B.S. and an M.S. in 1940 and 1941, respectively, from the Engineering School.
1941
Edmund A. Leonard, scientist and professor, Brewster, Mass., on March 1, 2008. Leonard earned an M.A. in chemical engineering in 1948 from the Engineering School.
1943

Henry F. Jacobius, physician, Boca Raton, Fla., on May 14, 2008.

Gordon W. Wood, retired business owner, South Hadley, Mass., on April 9, 2008. Wood entered with the Class of 1943 but earned a degree in civil engineering in 1948 from the Engineering School.

1947
George W. Cooper, attorney, Stamford, Conn., on May 22, 2008. Cooper earned a degree in 1950 from the Law School. He was his class' CCT Class Notes correspondent for three decades.
1948

Fred Bracilano Sr., retired minister, Columbus, Ohio, on January 27, 2008.

Coman Leavenworth, Pembroke, Bermuda, on January 21, 2007. Leavenworth earned a degree in 1960 from the Library Service School.

1949

Frank J. Mackain, retired trader and investment adviser, Salt Lake City, Utah, on March 24, 2008.

Richard D. "Dick" Schnaidt, retired sales engineer, Montvale, N.J., on April 9, 2008.

1950
Richard D. Hoffman, New York City, on November 11, 2007.
1951
Jerome J. Botkin, physician, San Francisco, on April 15, 2008.
1953
Burton E. Lipman, retired senior executive, East Brunswick, N.J., on February 19, 2007.
1955
Richard E. "Dick" Koerner, retired benefits manager, Greenwich, Conn., on April 24, 2008.
1959
David Z. Kitay, physician, Ormond Beach, Fla., on March 10, 2008.
1960
Cormac H. Ryan, retired, Dallas, on May 9, 2008.
1961
Albert J. Moulfair, educator, Harrisburg, Pa., on December 12, 2007.
1963
Bobb C. Vladeck, physician, Monroe, N.Y., on April 19, 2008.
1967
Canute E. Dalmasse, retired environmental executive, Stowe, Vt., on February 26, 2008.
1974
Jeffrey S. Rosecan, physician, St. Louis, Mo., on May 6, 2008. Rosecan earned a degree in 1978 from P&S.
1978
Peter Christopher, professor, Statesboro, Ga., on April 15, 2008.
1979
Jordan M. Wright, museum founder, author, attorney and photographer, New York City, on May 11, 2008.
1960
Michael Lesch, New York City, cardiologist and medical educator, on March 19, 2008. Lesch was born on June 30, 1939, in Queens. After graduating summa cum laude from the College, he earned a medical degree from Johns Hopkins in 1964 and trained there in internal medicine. Lesch later did research at the National Institute of Mental Health and trained in cardiology at the Peter Bent Brigham Hospital (now Brigham and Women's Hospital). While at Johns Hopkins in the early 1960s, he and his mentor, Dr. William L. Nyhan, discovered a rare disorder, now known as Lesch-Nyhan syndrome, characterized by frequent episodes of painfully biting fingers and lips and due to a deficiency of the enzyme hypoxanthine-guanine phosphoribosyltransferase, or HPRT. It is incurable. From 1966–68, Lesch worked with the United States Public Health Service; from 1968–76, at Harvard as a chief resident physician; and from 1976–89 as chief of cardiology at Northwestern University Medical School. He then was chairman of the Department of Medicine at the Henry Ford Hospital and Health System in Detroit until he moved to New York. Lesch had been chairman of St. Luke's-Roosevelt Hospital's Department of Internal Medicine since 1998 and was John H. Keating, Sr., Professor of Medicine at P&S, where he worked to advance physician education and training. Since 1971, he was co-editor of Progress in Cardiovascular Diseases. Lesch is survived by his wife, Bella Samuels Lesch; daughter, Leah; son, Ian; and six grandchildren.
1961
Emanuel M. Migliorisi, business executive, Sebastian, Fla., on February 20, 2008. Migliorisi was born on March 17, 1939. He earned an M.B.A. from Columbia and was a manager for Westinghouse, Baltimore. Migliorisi was an avid Pittsburgh Steelers fan and played for the Westinghouse softball, football and bowling teams and the Columbia football team. He is survived by his son, Gregory, and his wife, Traci; daughter, Sheryl Galioto, and her husband, Vincent; seven grandchildren; stepmother, Grace Migliorisi; sister, Marjorie Leskovich; half-brother, Angelo Migliorisi; and half-sister, Janice Arick.
1980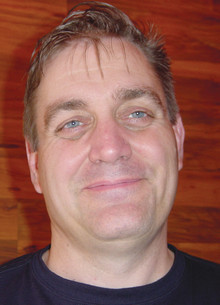 Alexander K.D. Sosiak '80 Alexander K.D. Sosiak, physician, Franklin Square, N.Y., on March 10, 2008. Sosiak was born on December 10, 1958, in Manhattan and was raised in Forest Hills. He earned his medical degree from Albert Einstein College of Medicine. Prior to entering medical school in his 30s, Sosiak was an expert on insects. Although he developed and patented a number of machines in the medical field, one of which was a breath-activated metered-dose inhaler to automatically dispense medication into the respiratory system area, Sosiak's true loves were his car collection and his involvement in automobile clubs: Lincolns of Distinction (Mark VIIIs), International Thunderbirds Club and squarebirds.org (founder). His 1959 Thunderbird "squarebird" was a multiple winner at car shows. He always was involved in automobiles and helped many others on the Web site, at meetings and at car shows. Sosiak is survived by his wife, Julie; father, Wasyl; sister, Marianne; two nieces; and many relatives in Germany, Ukraine and United States. Memorial contributions may be made to Memorial Sloan Kettering Sarcoma Research Fund, PO Box 750, New York, NY 10131 or The Ukrainian Museum, 222 E. 6th St., New York, NY 10003.
Lisa Palladino