Around the Quads
Claude M. Steele Appointed Provost
Stanford psychology professor Claude M. Steele has been appointed Columbia's 21st provost, President Lee C. Bollinger announced on May 13 in an e-mail to the University community. Steele will succeed Alan Brinkley, who served as provost for more than five years and in 2008 announced his intention to return to teaching and research. Brinkley holds the Allan Nevins Professorship in History.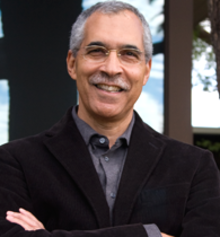 Claude M. Steele Steele, who will take office on September 1, is the Lucie Stern Professor in the Social Sciences at Stanford, where he has taught since 1991 and was chair of the psychology department from 1997–2000. He also is the director of the Center for Advanced Study in the Behavioral Sciences. Steele is widely recognized for his dedicated teaching; for his seminal scholarship, which has focused on questions of identity, group stereotypes and addictive behaviors; and for his service to the academic community and beyond. Steele earned a B.A. from Hiram and both an M.A. and Ph.D. from Ohio State. He has received honorary degrees from Chicago, Yale and Princeton.
"Columbia has long had a unique place in higher education, and the University has built remarkable momentum in recent years," said Steele. "As I considered the deepening excellence of its students, faculty and administrative leadership, this seemed like a wonderful opportunity to work with a new group of accomplished colleagues on the important missions of teaching, research, patient care and public service in an increasingly diverse and global society."
A leader in the field of social psychology, Steele holds memberships in the American Academy of Arts and Sciences, the National Academy of Sciences, the American Philosophical Society and the National Academy of Education. He is the recipient of several fellowships and prizes, including the Senior Award for Distinguished Contributions to Psychology in the Public Interest and the Distinguished Scientific Contribution Award, both from the American Psychological Association. Steele has held professorships at the Universities of Michigan, Washington and Utah.
"Claude is one of the leading scholars in our field whose transformational research has played a unique role in making social psychology relevant to public ideas about the impact of stereotypes on educational achievement," said Geraldine Downey, vice provost for diversity initiatives and professor of psychology. "He is an inspiring scientist to his colleagues and a wonderful mentor to students. To put it simply, Claude Steele will be an awesome addition to our department, and to the Columbia community as a whole."