Bookshelf
So Lovely a Country Will Never Perish: Wartime Diaries of Japan­ese Writers by Donald Keene '42, the Shincho Professor of Japanese Literature and University Professor Emeritus. This set of journal entries written by WWII-era Japanese liter­ary figures is interwoven with Keene's commentary and reminiscences about the writers (Columbia University Press, $24.95).
But I Never Made a Loan: My Career in Banking — The Early Years by Carter C. Golembe '45. Golembe, an economist and former FDIC employee, comments on the relationship between banking and public policy (iUniverse, $25.95).
Lyndon B. Johnson by Charles Peters '49. This biography of America's 36th president is part of a larger series co-edited by Sean Wilentz '72 (Henry Holt and Co., $23).
American Indians and the Fight for Equal Voting Rights by Laughlin McDonald '60. McDonald examines the struggles that Native American citizens have faced in gaining and exercising the right to vote (University of Oklahoma Press, $55).
Writing for the Web: 4th Edition by Crawford Kilian '62. Focusing on issues of content as well as presentation, Kilian outlines the strategies that make for effective Internet writing (Self-Counsel Press, $18.95).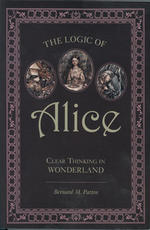 The Logic of Alice: Clear Thinking in Wonderland by Bernard M. Patten '62. Patten examines the role of logic in Lewis Carroll's classic children's book (Prometheus Books, $21.98).
St. James' Church in the City of New York 1810–2010 by Francis J. Sypher Jr. '63. A bicentennial history of St. James' Church, an Episcopal parish on New York's Upper West Side (St. James' Church, $35).
The Grave Gourmet by Alexander Campion. This mystery novel, written under a pseudonym by Milton Sa Pereira '68, centers around a French detective and her food critic husband (Kensington Books, $22).
William P. Homans Jr.: A Life in Court by Mark S. Brodin '69. Brodin chronicles the life of the Boston lawyer and antiwar activist (Vandeplas Publishing, $29.95).
Edward Said: The Charisma of Criticism by H. Aram Veeser '72. Veeser, a student of Columbia-based cultural theorist and late University Professor Said, offers his thoughts on his teacher's philosophy and contributions to the field of academic criticism (Routledge, $39.95).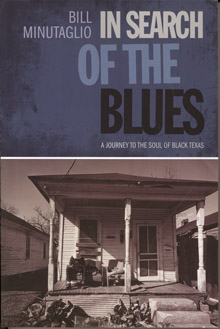 In Search of the Blues: A Journey to the Soul of Black Texas by Bill Minutaglio '76. A longtime reporter and professor of journalism, Minutaglio has written a series of essays about the African-American community in Texas (University of Texas Press, $24.95).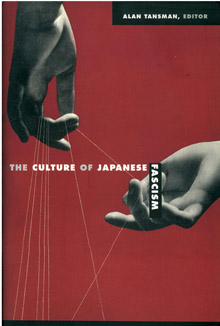 The Culture of Japanese Fascism edited by Alan Tansman '81. Tansman argues that fascism in WWII-era Japan was as much a cultural as a political phenomenon (Duke University Press, $27.95).
Walking Thunder: In the Footsteps of the African Elephant by Cyril Christo '82 and Marie Wilkinson. This book introduces readers to the elephants of the savannah through black-and-white photographs, essays and stories from African folklore (Merrill, $60).
The Conscience of a Libertarian: Empowering the Citizen Revolution with God, Guns, Gambling & Tax Cuts by Wayne Allyn Root '83. Root, a candidate for the 2012 Libertarian Party presidential nomination, advocates income tax cuts and reductions in the size of the government bureaucracy as ways to improve America's political and economic situation (John Wiley & Sons, $24.95).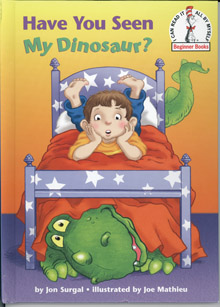 Have You Seen My Dinosaur? by Jon Surgal '85. A friendly game of hide-and-seek between a young boy and his dinosaur gets a little out of hand (Beginner Books, $8.99).
Raven Stole the Moon: A Novel by Garth Stein '87. Stein's protagonist is a mother grieving the death of her young son (Harper Paperbacks, $14.99).
Rules of the Game by Neil Strauss '91. The author offers tips for meeting and impressing women, along with his lessons learned (It Books, $16.99).
Black Hearts: One Platoon's Descent into Madness in Iraq's Triangle of Death by Jim Frederick '93. Frederick details the events that preceded the 2006 rape and murder of an Iraqi girl by American soldiers and explains how the psychological consequences of modern warfare contributed to the crime (Harmony, $26).
Great Negotiations: Agreements that Changed the Modern World by Fredrik Stanton '96. The author describes eight key discussions that have shaped the course of international diplomacy during the last three centuries (Westholme Publishing, $26).
Bitch is the New Black: A Memoir by Helena Andrews '02. In a series of essays based on her own experiences, Andrews explores the personal challenges faced by professionally successful African-American women today (Harper, $24.99).
Water the Moon by Fiona Sze-Lorrain '03. A compilation of Sze-Lorrain's original poetry (Marick Press, $14.95).
John Kluge: Stories by John W. Kluge Jr. '05. Written by the son of John W. Kluge '37, this collection of anecdotes and stories, as told by his father, offers a new perspective on the life and philosophy of the famous philanthropist (Columbia University Press, $39.95).
The Publisher: Henry Luce and His American Century by Alan Brinkley, the Allan Nevins Professor of American History and Provost Emeritus. Brinkley's profile of Luce — the founder of Time, Life and Fortune magazines — criticizes many of the media mogul's professional choices while applauding his contributions to American journalism (Alfred A. Knopf, $35).
Storms of My Grandchildren: The Truth about the Coming Climate Catastrophe and Our Last Chance to Save Humanity by James Hansen, adjunct professor of earth and environmental sciences. Hansen's discussion of climate changes incorporates political and historical as well as scientific perspectives (Bloomsbury USA, $25).
The Bridge: The Life and Rise of Barack Obama by David Remnick. Remnick, the Pulitzer Prize-winning editor of The New Yorker, analyzes the social implications of Barack Obama '83's presidential campaign (Alfred A. Knopf, $29.95).
Grace Laidlaw '11