Around the Quads
College to Honor Five Alumni for Professional Achievement
On Tuesday, March 10, the College will honor five alumni for distinguished professional achievement by presenting each with a John Jay Award. Low Library will be the setting for a black-tie dinner honoring Maggie Gyllenhaal '99, Benjamin Jealous '94 (see related feature), Dr. Paul Maddon '81, Thomas Francis Marano '83 and Gregory Wyatt '71.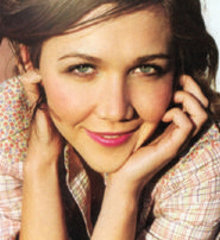 Maggie Gyllenhaal '99 Gyllenhaal, a stage and screen actress, made her theatrical debut in 2000 as "Alice" in Patrick Marber's award-winning Closer at the Berkeley (Calif.) Repertory Theatre, which played later at the Mark Taper Forum in Los Angeles. Her other stage performances include Tony Kushner '78's play Homebody/Kabul, in which she starred in 2004 and which ran in Los Angeles and at the Brooklyn Academy of Music.
Gyllenhaal has starred in a wide range of films, from quirky dramas (Stranger Than Fiction) to action blockbusters (The Dark Knight). Her recent projects include Trust the Man with Julianne Moore, Billy Crudup and David Duchovny, and Oliver Stone's World Trade Center, with Maria Bello and Nicolas Cage. She also starred in Happy Endings, opposite Lisa Kudrow and Tom Arnold. Gyllenhaal's next project is the dramatic film Crazy Heart, in which she will star alongside Jeff Bridges.
A multiple Golden Globe nominee, Gyllenhaal also has been honored with an Independent Spirit Award nomination for "Best Actress," a Chicago Film Critics' Award for "Most Promising Performer," a Boston Film Critics' Award for "Best Actress," a National Board of Review award for "Breakthrough Performance" and an IFP/Gotham "Breakthrough Performance" Award, for her role in Secretary.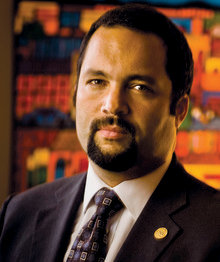 Benjamin Jealous '94 PHOTO: jeffrey MacMillanJealous is the 17th president of the NAACP, as well as the youngest person to hold the position in the organization's 100-year history. Previously he was president of the Rosenberg Foundation, director of the U.S. Human Rights Program at Amnesty International and executive director of the National Newspaper Publishers Association. During his time at NNPA, Jealous rebuilt its 90-year old national news service and launched a Web-based initiative that doubled the number of black newspapers publishing online.
While an undergraduate, Jealous worked in Harlem as a community organizer for the NAACP Legal Defense Fund. On campus, he led boycotts and pickets for homeless rights, protested to help save full-need financial aid and need-blind admissions and was engaged in an environmental justice battle with the University, leading to his suspension. Jealous returned to Columbia and completed his degree in political science. He later attended Oxford as a Rhodes Scholar, where he earned a master's in comparative social research.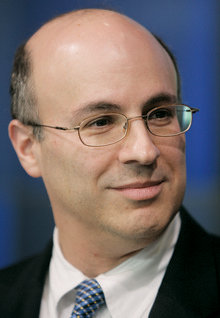 Dr. Paul Maddon '81 PHOTO: © 2006 The Nasdaq Stock Market, Inc. Reprinted with permission.Maddon is CEO, CSO and director of Progenics Pharmaceuticals, a biopharmaceutical company that specializes in medicines pertaining to gastroenterology, oncology and virology. He earned his M.D. in 1988 from P&S and a Ph.D. in biochemistry and molecular biophysics the same year from GSAS. Maddon founded Progenics in 1986 while an M.D./Ph.D. student. He has made major contributions to the understanding of viral entry and infection. For example, he isolated the gene encoding CD4 and discovered that a second receptor, CCR5, is required for HIV entry. In recent years, Maddon's primary focus has been on developing innovative therapies for prostate cancer and hepatitis C virus infection.
Maddon has served on the editorial board of the Journal of Virology and chaired and served on numerous scientific review committees of the National Institutes of Health and Department of Defense. He received Columbia's Dr. Alfred Steiner Award for Biomedical Research and the Dr. Harold Lamport Biomedical Research Prize.
Along with high school science teachers in Westchester County, N.Y., Maddon founded the Westchester Science and Engineering Fair and coordinates a science research mentoring program. He also is on the advisory committee of Columbia's Science Honors Program.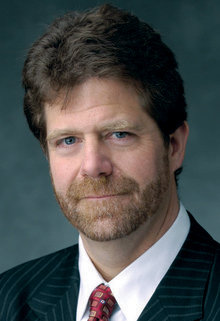 Thomas Francis Marano '83 Marano is chairman and CEO of Resi­dential Capital and a chairman on the ResCap Board of Directors. Before joining ResCap, he was managing director for Cerberus Capital Management and senior managing director and global head of mortgage and asset-backed securities at Bear, Stearns.
While at Bear, Stearns, Marano oversaw the expansion of mortgage and asset-backed activities in the United States, Europe and Asia and was on the company's Board of Directors. His tenure at Bear, Stearns spanned more than 25 years; for much of that time, he was instrumental in creating the firm's top-ranked mortgage department.
Marano priced the first agency Real Estate Mortgage Investment Conduit for Fannie Mae in 1987 and the first tranched commercial mortgage-backed security in 1994. He was involved in Bear, Stearns' acquisition of assets in several MBS originators and became head of the department in 2001. Marano is on the boards of Covenant House and the Intrepid Fallen Heroes Fund, and is a member of the College's Board of Visitors.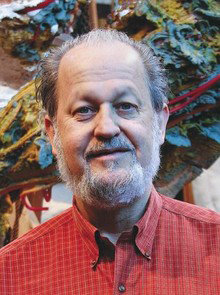 Gregory Wyatt '71 Wyatt, sculptor-in-residence at The Cathedral Church of St. John the Divine, studied art history at the College and later classical sculpture, for three years, at the National Academy of Design's School of Fine Arts, under renowned sculptor EvAngelos W. Frudakis, N.A. Wyatt earned his M.A. at Teachers College in ceramic arts in 1974 and completed his doctoral coursework in art education in 1976.
Nurtured in the artistic tradition of his native Hudson River Valley at an early age by his father, William Stanley Wyatt, a painter and fine arts professor at Columbia and City College, Wyatt has chosen cast bronze as his primary medium. His works have appeared in numerous exhibits, from the United States Consulate General in Florence, Italy (Adam and Eve), to the Shakespeare Centre in Stratford-upon-Avon in England (bronze models from The Tempest, King Lear and more). His extensive collection of sculptures includes his 2004 gift to the University, Scholars' Lion, exhibited near the entrance to Dodge Fitness Center.
Wyatt has been president of the Fantasy Fountain Fund.
For more information on the dinner, contact Meghan Eschmann, associate director of alumni affairs: 212-851-7399 or me2363@columbia.edu.