Around the Quads
Alumni in the News
Jake LaSalle '07 and Marty LaSalle '07 Photo: Bertrand Guay/Big Apple CircusColumbians are pros at juggling classes, jobs and social lives, but just plain juggling? While many of their classmates have gone on to Wall Street and Washington, twins Jake LaSalle '07 and Marty LaSalle '07 are making their living tossing pins and doing flips in the Big Apple Circus. Featured in a January 4 New York Times article, the brothers, who graduated cum laude, have been dazzling audiences with their juggling skills since childhood. Part of the reason they chose Columbia was because of the opportunities the city provided for their unique skills, they told the Times.
They have traveled the world to perform and won the 2001 World Juggling Championship in Madison, Wis. Tom Cruise praised them after seeing the circus in November with his wife and daughter. Although it mostly has been awards and "oohs" and "ahs" from the crowds, there have been some stumbles, the twins said, like the time they accidentally hit Ricki Lake in the back of the head with a club while appearing on her show.
The LaSalles plan to go on tour with the circus before trying different career paths. Jake, who majored in anthropology, is applying to medical school. Marty, an economics major, hopes to stay in the entertainment field, but work on the business side.
Ari Gold '92's first full-length feature film, Adventures of Power, was shown at the Sundance Film Festival and has already won numerous awards. The comedy stars Gold, who also wrote and directed it, as a mine worker named Power who is obsessed with playing drums but has no musical skill. When Power's father calls a strike at the mine, Power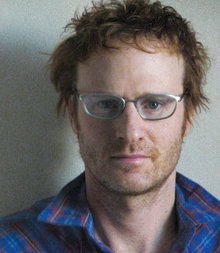 Ari Gold '92 discovers a subculture of "air drummers" who might hold the key to changing the world. The film co-stars Adrian Grenier, Michael McKean and Jane Lynch. It was given the top Audience Award at the Vail and Memphis film festivals, among several other prizes at festivals across the country.
Gideon Yago '00 hosted the show The IFC Media Project, a six-part documentary series on the IFC channel that took an in-depth look at the influences shaping today's media coverage. Yago, who has won a Peabody Award and an Emmy, examined a variety of issues affecting accurate, balanced reporting at leading news outlets. The 30-minute shows ran beginning in November. Featuring interviews with leading people in the news, including Dan Rather, Tucker Carlson and Valerie Plame, the show also examined how poor news reporting influences people's perceptions of what is going on in the world.
To read a CCT profile of Yago from 2003, click here.
Ezra Koenig '06, Chris Tomson '06, Rostam Batmanglij '06 and Chris Baio '07, who make up the indie rock band Vampire Weekend, were part of The New York Times' Arts & Leisure Weekend in January. The band played at The TimesCenter in midtown Manhattan and then sat down with Times reporter Ben Sisario for a Q&A about how the group formed at Columbia, the success of their self-titled debut album and their next steps.
To read more about the band, see CCT's 2007 profile.
William Stadiem '69 has another bestseller on his resume with the 2008 publication of Don't Mind if I Do, the autobiography of George Hamilton that he co-authored. The juicy book about the film and tele­vision actor has garnered rave reviews. Stadiem, who has written books about Marilyn Monroe and other Hollywood legends, and screenplays for films such as Young Toscanini, also is working on turning his book, Mr. S: My Life with Frank Sinatra, into a movie. He co-wrote that book with Sinatra's valet.
Master fiction writer Steven Millhauser '65's latest short story collection, Dangerous Laughter, Thirteen Stories, was named one of the 10 best books of 2008 by The New York Times. Calling him "a master fabulist in the tradition of Poe and Nabokov," the editors wrote of his first book in five years that it "invents spookily plausible parallel universes in which the deepest human emotions and yearnings are transformed into their monstrous opposites."