Bookshelf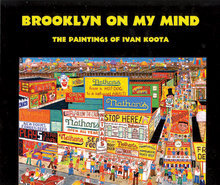 A Brooklyn Odyssey: Travails and Joys of a Boy's Early Life by Albert Rothman '45. Rothman recounts his experiences as a child in Brooklyn during the Great Depression (WingSpan Press, $14.95).
All Stars Die by William Kronick '55. The protagonists of this modern novel are a couple struggling to separate love from lust, and to trust one another despite the secrets that threaten their relationship (AuthorHouse, $16.50).
Breast Cancer: The Complete Guide by Yashar Hirshaut and Peter I. Pressman '55. A newly revised and updated version of an already influential guide to preventing, diagnosing and treating breast cancer (Bantam Books, $17).
Crust by Lawrence Shainberg '58. Shainberg satirizes the pitfalls of the information age in this comic novel about Walter Linchak, a frustrated and nose-obsessed writer (Two Dollar Radio, $15).
Venetian Glass: The Magnificent Mosaics 1860–1917 by Sheldon Barr '60. Barr details the revival of mosaic-making as an art form in Venice during the late half of the 19th century (Antique Collectors' Club Ltd., $85).
Brooklyn on My Mind: The Paintings of Ivan Koota by Ivan Koota '60. A retired physician and self-trained artist, Koota has compiled this series of captioned, full-color reproductions of his work. He draws much of his inspiration from the Brooklyn landscape in which he grew up (self-published; available through the author's Web site, www.brooklynplaces.com, $30).
Arabian Knight: Colonel Bill Eddy USMC and the Rise of American Power in the Middle East by Thomas W. Lippman '61. Lippman chronicles the life of Middle East diplomat Eddy, an American military hero and a major force in the creation of the CIA (Selwa Press, $25).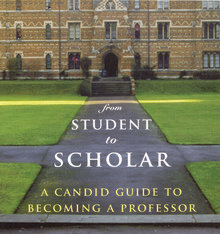 From Student to Scholar: A Candid Guide To Becoming A Professor by Steven M. Cahn '63. Cahn offers advice about, and insight into, the intellectual pressures and practical concerns faced by career academics (Columbia University Press, $14.95).
Our Lincoln: New Perspectives on Lincoln and His World edited by Eric Foner '63, the DeWitt Clinton Professor of History. A series of essays incorporating previously unexplored interpretations of the life and times of Abraham Lincoln (W.W. Norton & Co., $27.95).
Physics for Future Presidents: The Science Behind the Headlines by Richard A. Muller '64. Suitcase nukes and anthrax, radiation and global warming — this book, written in layman's language, clearly sets out and explains all the science that any President with his hand on the hot button needs to know [see January/February "Columbia Forum"] (W.W. Norton & Co., $26.95).
The Cure for Our Broken Political Process: How We Can Get Our Politicians to Resolve the Issues Tearing Our Country Apart by Sol Erdman and Lawrence Susskind '68. The authors propose a bold plan for election reform as a way of curbing inefficiency, partisanship and petty bickering in Washington, D.C. (Potomac Books, $19.95).
Obsession: A History by Lennard J. Davis '70. This interdisciplinary study examines the development of obsession as not only a medical but also as a social phenomenon (The University of Chicago Press, $27.50).
Antoine's Alphabet: Watteau and His World by Jed Perl '72. Perl des­cribes the Manhattan art scene of the mid-1900s and details the creative influence of enigmatic 17th-century painter Antoine Watteau upon its development [see "Columbia Forum"] (Alfred A. Knopf, $25).
Dislocating Race and Nation: Episodes in Nineteenth-Century American Literary Nationalism by Robert S. Levine '75. Focusing on the issues of nationalism, race and historical context, Levine discusses the work of 19th-century American writers such as Melville, Douglass and Hawthorne (The University of North Carolina Press, $21.95).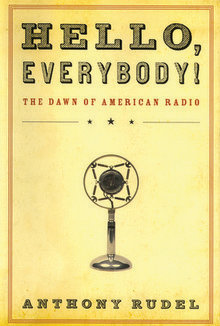 Hello, Everybody!: The Dawn of American Radio by Anthony Rudel '79. Rudel explores the rise of American radio in the 1920s and '30s, paying close attention to the social and political implications of the medium (Harcourt, $26).
Poker Slam by Neal Gersony '80. The author, a tournament poker player, offers insight into the world of high-stakes cards in this novel about a young man in search of his missing uncle, a long-time poker champion (iUniverse, $16.95).
Hard-Boiled Sentimentality: The Secret History of American Crime Stories by Leonard Cassuto '81. Cassuto explores the cultural, psychological and literary influ­ences that have historically shaped the way American authors write about crime (Columbia University Press, $27.50).
Walter White: The Dilemma of Black Identity in America by Thomas Dyja '84. A personal and political biography of White, a pragmatic man with an idio­syncratic personality, who was secretary of the NAACP for more than 20 years in the mid-1900s (Ivan R. Dee, Publisher, $26).
State by State: A Panoramic Portrait of America edited by Matt Weiland '92 and Sean Wilsey. Fifty original short stories and essays, each designed to capture the character of a different U.S. state [see January/February "Bookshelf" feature] (Ecco, $29.95).
The Imperial Museums of Meiji Japan: Architecture and the Art of the Nation by Alice Yu-Ting Tseng '96. An analytical examination of the art and architecture of Japan's imperial museums during the Meiji period, when exposure to the West introduced Japan to the phenomenon of the European-style art gallery (University of Washington Press, $60).
The Harney & Sons Guide to Tea by Michael J. Harney and Emily Kaiser '98. A guide to recognizing, appreciating and appraising teas from all over the world (The Penguin Press, $25.95).
Seventeen's Guide to Getting into College: Know Yourself, Know Your Schools & Find Your Perfect Fit! by Jaye J. Fenderson '00. Fender­son offers advice on college admissions to students from high school freshmen hoping to get a head start to seniors scrambling to meet application deadlines (Hearst; Spi edition, $16.95).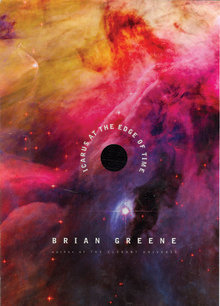 How East Asians View Democracy edited by Larry Diamond; Andrew J. Nathan, the Class of 1919 Professor of Political Science, et al. The editors report and analyze the findings of the East Asian Barometer, a collection of surveys conducted in eight East Asian nations. Survey respondents answered questions about their views on democracy, government and citizenship (Columbia University Press, $50).
Elective Affinities: Musical Essays on the History of Aesthetic Theory by Lydia Goehr, professor of philo­sophy. Goehr engages with classical and modern critical theorists in this historical exploration of the relationship between music and philosophy (Columbia University Press, $35).
Icarus at the Edge of Time by Brian Greene, professor of mathematics. In this futuristic retelling of a classic myth, Icarus disobeys his father's wishes and explores the edge of a black hole (Knopf, $19.95).
Grace Laidlaw '11