Obituaries
1931
Emanuel Rackman, rabbi, New York City, on December 1, 2008. Rackman was born in Albany, N.Y., the son of a businessman and Talmudist who was descended from six generations of rabbis. He studied at the Talmudical Academy in New York, the high school affiliate of Rabbi Isaac Elchanan Theological Seminary, where he continued his studies while attending the College. Rackman earned a degree in 1933 from the Law School, was ordained a rabbi in 1934 and earned a Ph.D. in political science in 1953 from GSAS. He had planned to earn his living as a lawyer, but on entering the Air Force in 1943, he was made a chaplain. While in Germany, his encounters with Holocaust victims caused him to reconsider his career. After the war, Rackman became spiritual leader of Congregation Shaaray Tefila in Far Rockaway; in 1967, the rabbi of the Fifth Avenue Synagogue; and soon after, provost of Yeshiva University. In 1971 he became the head of Jewish Studies at the City University of New York, and in 1977, the first American president of Bar-Ilan University in Israel. Rackman is survived by a sister, Bess Falkow; sons, Michael, Bennett and Joseph; eight grandchildren; and 14 great-grandchildren.
1935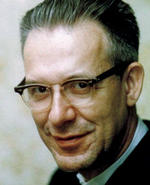 Walter F. Harrison Jr. '35Walter F. Harrison Jr., retired surgeon, Sarasota, Fla., on October 16, 2008. Harrison was born on May 12, 1914, in Brooklyn, N.Y. He graduated from Long Island College of Medicine in 1943. In the Navy, Harrison served in England treating casualties in WWII and then on the USS Albany; he was discharged as a lieutenant commander in 1953 after residencies in oncology and in surgery and pathology. During his 40-year surgical practice in Glens Falls, N.Y., Harrison dedicated countless hours to leadership positions in the medical community. His hobbies included flying airplanes and gliders, boating and scuba diving, skiing, playing piano and organ, and playing chess and bridge; at 80, he took up hang gliding. Harrison maintained a keen interest in classical music, opera, astronomy and physics. He enthusiastically enjoyed any kind of gadget, identifying projects that had escaped the attention of others, and inventing innovative ways to "fix" things. He also traveled extensively with his wife and friends. Harrison is survived by his wife of 72 years, Dorothy; children: Walter III, Holly Graham, Meryl Harrison, Scott and Keith; seven grandchildren; and a great-granddaughter. Memorial contributions may be made to Spring Lake Ranch, 1169 Spring Lake Rd., Cuttingsville, VT 05738.
1936
Robert M. Hecker, motel owner and developer, retired Army Reser­v­ist, Sausalito, Calif., on September 20, 2008. Hecker was born in New York City on March 15, 1916. He entered with the Class of 1936 but earned a B.S. in 1936 from the En­gineering School. Hecker partly owned, developed and operated 10 motels in California, from Red Bluff to Bakersfield, five of them Sheratons. He was a retired career Army Reservist and served during WWII. Hecker is survived by his wife, Kathleen; daughter, Elizabeth; son, Robert, and his wife, Bridget; stepsons, R.J. Krajeski and his wife, Roni, and Jan F. Krajeski; two step-grandchildren; and three grandchildren. He was predeceased by a brother, Malcolm, and sisters, Grace Hecker Rice and Wanna Hecker. Memorial contributions may be made to the Nature Conservancy, Columbia University or a charity of the donor's choice.
1938
Juan de Zengotita, retired Foreign Service officer, Manchester, Vt., on September 3, 2008. De Zengotita was born in Philadelphia but spent his early years in Puerto Rico. He received a scholarship to Columbia and boxed on the varsity team. After sitting for the Foreign Service Exam, de Zengotita took his first diplomatic appointment at the American Embassy in Havana. Fluent in Spanish and English, he held a number of appointments in Latin countries: Mexico City; Bogotá and Cúcuta, Columbia; La Paz, Bolivia; and Caracas, Venezuela; and held a second appointment in Havana in 1954. He also held posts at embassies in England and Australia and served as the American Consul General in Yokahama, Japan, from 1959–63. After retirement in 1969, de Zengotita settled in Duxbury, Mass., at his wife Barbara Thomas' family home, where he enjoyed bird-watching, gardening and star-gazing. He also undertook extensive bicycle tours in the United States and Canada. After his wife's death in 2005, de Zengotita moved to Manchester. He is survived by his son, Thomas; daughters, Barbara, Katharine and Clare; and four grandchildren. Memorial contributions may be made to the Mark Skinner Library c/o Brewster Funeral Service, PO Box 885, Man­ches­ter, VT 05255.
1939
Robert W. Archer Sr., retired co-president of family firm, Staten Island, N.Y., on September 25, 2008. A graduate of Curtis H.S. and a member of its permanent honor roll, Archer had been pursuing a career in medicine at the College. Later, though, he chose to enter his family's auto parts business, William S. Archer, Inc., founded by his father in 1917, as co-president. The company, which spanned three generations, was once the largest auto parts store on Staten Island before closing in 2006. Archer was a salesman for many years, until retiring in 1992. He served as an Army medic during WWII and was stationed in the South Pacific from 1943–45. Archer enjoyed ice skating and was a member of the Hillside Swim Club and of the Castleton Hill Moravian Church. He was predeceased by his wife of 59 years, Marie M. Moller, and is survived by a daughter, Joanne McCarthy; son, Robert Jr.; brother, William; sister, Alice Lesica; two grandchildren; and two great-grandchildren.
1942
Carl F. Bauman Jr., retired U.S. Customs agent, Middletown, Pa., on September 4, 2008. Bauman was born on March 9, 1921, in New York City. After graduation, he enlisted in the Navy and served three years in the Pacific during WWII. Bauman earned an M.A. in geological sciences in 1950 from GSAS. He worked for the U.S. Customs Agency for 20 years, with the majority of his service at the Harrisburg International Airport. He retired in 1995. Bauman is survived by his wife, June; sons, Fred, and his wife, Barbara, David, and his wife, Vivian, and James; daughter, Jane Sparling, and her husband, Rusty; brother, Richard, and his wife, Margot; and 10 grandchildren. Memorial contributions may be made to the Frey Village Benevolent Fund, 1020 N. Union St., Middletown, PA 17057 or the American Cancer Society, 3211 N. Front St., Ste 100, Harrisburg, PA 17110.
1948
Robert F. Travis, attorney, Blacks­burg, Va., on August 18, 2008. Travis was born on February 2, 1924, in Kalamazoo, Mich. After serving in the Army Radio Corps in North Africa during WWII, he attended Kalamazoo College and then Col­umbia. Travis earned an M.A. in English and comparative literature in 1949 from GSAS. Because of his lifelong interest in cars, Travis returned to Kalamazoo after completing his degrees and became an automobile dealer. In the mid-1970s, he sold his dealerships and enrolled in the University of Michigan Law School, receiving a J.D. at 50. Travis served on the Kalamazoo chapter of the ACLU, the Kalamazoo Community Relations Board and the Kalamazoo and Michigan United Fund boards as well as the boards of Douglass Community Association, the Northside Development Association, the Kalamazoo Housing and Improvement Corp., Opportunity Kalamazoo, Big Brothers, the Kalamazoo New Enterprise Commission, the Kalamazoo County Democratic Commission and the Democratic Business and Professional Society. Travis was predeceased by his wife, Mary, and son, Robert Jr. He is survived by his sons, Paul, Donald and Laurel; and four grandchildren. Memorial contributions may be made to any organization Travis supported or a charity of the donor's choice.
1949
Edgar A. Raynis, retired pastor, Portland, Ore., on July 5, 2008. Raynis was born on June 19, 1923. As a reconnaissance scout under General Patton in WWII, he helped liberate two Jewish concentration camps, an experience influencing his decision to enter the ministry. He attended Union Theological Seminary and was ordained in the Methodist Church. After serving New York churches from 1951–57, Raynis reentered the Army as a chaplain and served until 1974. His tours included Korea, Germany, West Point and Command Chaplain in Vietnam. In 1948, Raynis married Marion Dietrich; she died in 1972. After retiring from the Army, he moved to Bend, Ore., and in 1982 married Lois Clore. Raynis began serving at the United Methodist church in Emmett, Idaho, and Montavilla UMC and Lents UMC, both in Portland. After retirement, he pastored the seasonal United Church of Christ English-speaking congregation in Mazatlan, Mexico, for two years. Raynis educated visitors with snake shows at the Oregon Zoo and taught Saturday Academy classes through the Oregon Museum of Science and Industry. He is survived by his wife; daughter, Susan; son, Richard; stepson, David Clore; brother, Harry; sisters, Doris Doenges and Jean Metcalfe; sister-in-law, Maryanne; six grandchildren; and one great-grandchild.
1950
Eugene Plotnik, retired editor, PR executive and creative director, Hartsdale, N.Y., on October 26, 2008. Born and raised in Brooklyn, Plotnik served as a B-17 crew member with the Army Air Corps during WWII. He entered the College as a member of the Class of 1950 and was a Dean's List student but left after two years to start his career, while continuing at GS. College ties remained strong, however, and Hartley and Livingston roommates Bernard Korman '48, Robert Gibson '50 and Joseph Russell '49 were close friends until his death. Marvin Lipman '49, '54 P&S was Plotnik's primary physician and friend for most of his adult life. Plotnik's career included being TV editor of Billboard; public relations director of Screen Gems; and director of creative services of King Features; culminating as s.v.p. and creative director of Clarion. His 1989 book, Sales Artillery: How to Arm the Sales Force for Successful Selling, still is widely used as the definitive text for sales promotion courses. Plotnik spent his retirement years mentoring disadvantaged teenagers in Westchester County. He is survived by his wife of 58 years, Marlies (née Wolf) '49 Barnard; sons, Ned and Will; and four grandchildren.
1952
Arnold Miller, professor, Tucson, Ariz., on August 22, 2008. Miller was born on August 24, 1931, in Brooklyn, N.Y An Army veteran, he later earned an M.A. from Harvard and a Ph.D. in 1968 from GSAS, and took courses at the Sorbonne in Paris. Miller was a professor of French at the University of Wiscon­sin for 29 years. He is survived by his wife, Evelyn; son, David; daughter, Diane; brother, Stewart; and one granddaughter. Memorial contributions may be made to The French House, 633 N. Frances St., Madison, WI 53706.
Eugene M. Wasserman, pedia­trician, Mamaroneck, N.Y., on August 11, 2008. Wasserman was born on March 2, 1931, and was a graduate of The Chicago Medical School. He served in the Army from 1959–61. Having been in private practice from 1961–2006 in Mamaroneck, Wasserman then joined the Westchester Medical Group. He was director of ambulatory care at United Hospital, where he also was chief of pediatrics. Wasserman was a professor of pediatrics at New York Medical College in Valhalla. Along with his wife, Nancy, he founded the Washingtonville Housing Alliance. Wasserman is survived by his wife; sons, Brett, and his wife, Herminia, and Michael, and his wife, Donna; daughter, Julie Kirant; foster child, Chieko Kotani, and her husband, Yoshio; brother, Arthur; sister, Annette Schuman; four grandchildren, and two foster grandchildren. Memorial contributions may be made to the Mamaroneck Union Free School District, Dr. E. Wasserman Memorial Fund, Attn: Business Office, 1000 W. Boston Post Rd., Mamaroneck, NY 10543.
1958
Karl Bauer, regional manager, Jensen Beach, Fla., on April 30, 2008. Bauer was born in New York City on July 7, 1936, and graduated from Hastings-on-Hudson H.S. He later served in the Army National Guard band that played at JFK's inauguration. Bauer worked with Honeywell for 31 years; his last assignment was as regional manager in Upstate New York. Bauer had been a resident of Jensen Beach for eight years, coming from Boca Raton, Fla., and Manlius, N.Y. He was a former treasurer of the Hartford, Conn., and Washington, D.C., Saengerbund; sang with the Florida Atlantic University Choir; was a member of the Eagle March Golf & Country Club and the Port St. Lucie, Fla. German Club and a member of the Woodworkers Club at Frances Langford Log Cabin. Bauer is survived by his wife of 42 years, Maria; daughters, LeighAnn, Nancy and Jennifer; son, Gregory; and one grandson.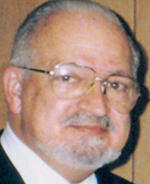 Peter A. Jamgochian '58Peter A. Jamgochian, retired teacher, Palisades Park, N.J., on November 15, 2008. Born on February 4, 1937, in Brooklyn, N.Y., Jamgochian grad­uated from Brooklyn Tech H.S. and received a full Naval ROTC scholarship to Columbia, where he was an active member of the Delti Phi fraternity. After graduation, he managed his family's binding business before returning to Columbia to earn a master's in fine arts from Teachers College. Jamgochian was an art and photography teacher at Palisades Park H.S. for 25 years. He also was a class adviser, bowling coach and football team photographer. Jamgochian was active in the Armenian community, serving as chairman of the Parish Council at St. Thomas Armenian Church and Commander of the Knights of Vartan. He is survived by his wife of 45 years, Amy; daughter, Christine Koobatian '87, and her husband, Thomas; son, Peter, and his wife, Patty; and seven grandchildren. Memorial contributions may be made to Fund for Armenian Relief, 630 Second Ave., New York, NY 10016, or Columbia College.
1961
Richard F. Horowitz, attorney and firm partner, Bloomfield, N.J., on September 11, 2008. Horowitz earned a degree from the Law School in 1964. Along with Jacob Heller and Elie Feit, he founded Heller, Horowitz & Feit in 1979. Horowitz was an active member of Temple Ner Tamid, Broad Street in Bloomfield, N.J. As well as being one of the original members of this community, he served in various capacities, including trustee. Horowitz is survived by his wife, Diane Horowitz (née Ascione); son, David, and his wife, Bonnie; daughter, Deborah Horowitz Salanon '92, and her husband, David; brother, Michael, and his wife, Arlene Hahn; and five grandchildren. Memorial contributions may be made to the Foundation Fighting Blindness, 11435 Cronhill Dr., Owings Mills, MD 21117-2220.
1965
John R. Bashaar Sr., retired lawyer and hearing examiner, Towson, Md., on October 5, 2008. Bashaar earned a B.A. in psychology and an M.B.A. in 1967 from the Business School. After graduating from New York Law School in 1973, he became a member of the New York and Maryland bar associations. Bashaar began a general law practice in Towson in 1976. He taught law courses at Towson University and was a mock-trial coach at Towson H.S., helping the team win two state championships, in 1996 and 1999. After closing his law practice in 2004, Bashaar was a hearing examiner with the state Department of Labor, Licensing and Regulation. He enjoyed fishing and rugby, served in the Army Reserves and was a member of the Towson Elks Club. Bashaar is survived by his wife, Sally; sons, John and Christopher; daughter, Meghan; brother, Charles; and sister, Rosemary Stroupe.
1967
Richard N. Adams, attorney, Ridgefield, Conn., on August 4, 2008. Born in New York City on October 10, 1944, Adams attended St. Thomas Choir School of New York City and St. Paul's Preparatory School of Concord, N.H., graduating in the same class with Sen. John Kerry (D-Mass.). He attended Harvard Graduate School, obtaining a master's in education. Adams then attended Emory University School of Law and maintained a law practice in Ridgefield. He was a member of St. Stephen's Episcopal Church, serving on numerous committees and a member of the choir. He was an avid reader, usually three books a week, and enjoyed cooking, music, sailing, carpentry and landscaping. Adams is survived by his wife, Cheryl; former wife, Gigi; daughters, Elizabeth and Catherine; and brothers, his twin, Lawrence, and Wilton. Memorial contributions may be made to the Elizabeth and Catherine Adams Educational Fund, The Ridgefield Bank, 150 Danbury Rd., Ridgefield, CT 06877.
1968
Lewis Cole, film professor, New York City, on October 10, 2008. Cole was a former chair of the film program at the School of the Arts and is credited with transforming it during his time as chair. As a student, Cole participated in the 1968 protests. He wrote 13 screenplays with writer Rafael Yglesias, published four books, was a film critic for The Nation and founded the Mediterranean Film Institute. Cole began teaching screenwriting at Columbia in 1986 and was named chair of the film program in 1994. As chair, he restructured and refocused the program, transforming its curriculum from one that focused primarily on writing to one where students learned the fundamentals of filmmaking. Under Cole's direction, current chair Jamal Joseph said in Spectator, the program began to lay a more sturdy filmmaking foundation for students, teaching them the basics of both writing and production while emphasizing dramatic narrative techniques. Cole recruited experienced filmmakers as faculty and built a diverse student body. He also taught the "Elements of Dramatic Narrative" class for first-year film students. Memorial contributions may be made to Project ALS.
Other Deaths Reported
Columbia College Today also has learned of the deaths of the following alumni. Complete obituaries will be published in an upcoming issue, pending receipt of information and space considerations.
1928

Herbert L. Hutner, private investment banker and attorney, Los Angeles, on December 7, 2008. Hutner earned a degree in 1931 from the Law School.

1935
Forest R. Lombaer, retired human resources executive, Palm City, Fla., on December 10, 2008.
1939
Howard M. Pack, shipping executive, Scarsdale, N.Y., on December 9, 2008.
1940

Seymour Epstein, company president and CEO, New York City, on December 19, 2008. Epstein earned a degree in 1942 from the Law School.

Charles H. Schneer, film producer, Boca Raton, Fla., on January 21, 2009.

1941

A. David Kagon, retired attorney, Malibu, Calif., on December 20, 2008. Kagon earned a degree in 1947 from the Law School.

Harry Z. Mellins, physician and professor, New York City, on January 22, 2009.

Werner M. Wiskari, retired foreign correspondent and New York Times editor, Charlestown, R.I., on December 8, 2008.

1943
William L. MacMichael, retired business executive, Trenton, Maine, on January 6, 2009. MacMichael earned a degree in 1943 from the Engineering School and a degree in 1949 from the Business School.
1944

S. Newton "Newt" Berliner, retired engineer, Virginia Beach, Va., on January 10, 2009. Berliner entered with the Class of 1944 but earned two degrees from the Engineering School, in 1943 and 1960.

John M. Blugerman, dentist, Woodland Hills, Calif., on June 2, 2008. Blugerman earned a degree in 1948 from the Dental School.

1945

Nicholas Antoszyk Jr., retired physician, Charlotte, N.C., on November 3, 2008.

David R. Covell Jr., minister, Lenox, Mass., on November 26, 2008.

1949

Victor Gualano, retired English teacher, Roselle Park, N.J., on December 4, 2008.

John J. "Jack" Turvey, retired attorney, Pompano Beach, Fla., on January 13, 2009. Turvey earned a degree in 1952 from the Law School.

1953

Ladislaus J. "Ladi" Perenyi, engineer, Fullerton, Calif., on December 27, 2008. Perenyi earned a degree in 1954 from the Engineering School.

Arnold Schussheim, pediatrician, Great Neck, N.Y., on December 5, 2008.

1955
George C. Kaplan, Berkeley, Calif., on September 14, 2008.
1956

George J. Seitz, Hacienda Heights, Calif., on December 31, 2008. Seitz earned a degree in 1957 from the Engineering School.

Harry C. Smith, physician, Los Gatos, Calif., on December 17, 2008.

1957
Robert L. Schlitt, television writer, Los Angeles, on November 25, 2008.
1959

Theodore D. "David" Foxworthy, New York City, on January 5, 2009.

Gordon P. Heyworth, retired teacher, actor and director, Oxford, Miss, on December 31, 2008.

1961

John A. McCahill, attorney, Galls Church, Va., on December 13, 2008.

1962
Michael P. Freedman, professor, Syracuse, N.Y., on November 13, 2008.
1963
Herbert L. Poserow, computer programmer, Beaverton, Ore., on June 29, 2008. Poserow earned two degrees from the Engineering School, in 1964 and 1967.
1966
Christopher R. Dykema, social worker, Bronx, N.Y., on September 11, 2008. Dykema earned a degree in 1982 from the School of Social Work.
1976
John L. "Jack" Glavey, trader, Park Ridge, Ill., on May 5, 2007.
1980
Samuel A. Silver, Brooklyn, N.Y., on December 22, 2008.
1982
Mark R. Griffith, journalist, Brooklyn, N.Y., on December 18, 2008.
1990
Emilie M. Lemmons (née Ast), journalist, St. Paul, Minn., on December 24, 2008.
2002
Andrew B. Greene, physician, Cleveland, on December 31, 2008. Greene earned a degree in 2006 from P&S.
1969
Gerald A. Zawadzkas, former NFL player, retired physicist, Albuquerque, N.M., on September 3, 2008. Drafted as a tight end by the Detroit Lions, Zawadzkas played in two NFL games during the 1967 season. He received his master's in physics at City College of New York. In 1978, Zawadzkas moved to Albuquerque and worked at Sandia National Labs until his retirement in 2003. He is survived by his wife, Katherine; sons, Robert, and his wife, Christy, Michael, and Tim, and his wife, Mei-Shen; daughter, Xenia, and her husband, Robert Healy; sister, Elizabeth El-Bayeh, and her husband, Hamid; brothers, Peter, and his wife, Joyce, and Michael, and his wife, Jane; and four grandchildren.
1973
Peter E. Lewis, environmentalist, Arcata, Calif., on August 26, 2008. A graduate of Yale's graduate studies program in forestry, Lewis fell in love with Yosemite National Park in 1970 after working on a trail crew. For more than 30 years, he worked with the California Conservation Corp., helping to create and sustain a backcountry trails program that is a national model. His sons, Gabriel and Forrest, have fond memories of him watching their many sports events, hiking with them through the Sierras, swimming in cold mountain lakes and rivers, listening to talk radio and playing the harmonica around the campfire. Stewart is survived by his wife, Cheryl; sons; sister, Barbara, and her husband, Don Paulson; and brother, Scott, and his wife, Bernice. Memorial contributions may be made to The Lewis Memorial Account for benefit of Gabriel and Forrest Lewis at any of the Umpqua Banks in Humboldt, Calif., or in Arcata at 1063 G St., Arcata, CA 95521.
1980
Francis P. Aspessi, retired attorney and English teacher, Bangkok, on August 16, 2008. Aspessi was a graduate of Boston College H.S. He attended the University of Southern California Law School. Aspessi lived in California for 25 years and worked as an attorney during some of that time. He then moved to Thailand in 2001 to be an English teacher for various schools. Aspessi is survived by his parents, Louis and Claire; sisters, Diane Healy and Denise Costa; brothers, Michael and John; and 10 nieces and nephews. Memorial contributions may be made to the American Diabetes Association, 330 Congress St., 5th Floor, Boston, MA 02210.
Lisa Palladino, Gordon Chenoweth Sauer III '11 Arts