Around the Quads
Alumni in the News
Millions of Americans are now waking up to George Stephano­p­oulos '82. In December, the former ABC News Washington Bureau Chief and host of This Week took over the reins co-anchoring Good Morning America with Robin Roberts, replacing Diane Sawyer. Stephanopoulos also became ABC's chief political correspondent. One of the powerhouses of political television journalism, he has conducted extensive interviews with President Barack Obama '83, Vice President Joe Biden, Secretary of State Hillary Clinton and many other high-ranking members of the administration.
The U.S. Senate voted 84-0 on February 9 to confirm Joseph A. Greenaway Jr. '78 to the U.S. Court of Appeals for the Third Circuit, which hears cases from New Jersey, Pennsylvania and Delaware. President Barack Obama '83 had nominated Greenaway in June, and he won the Senate Judiciary Committee's approval in October. Greenaway, who is an adjunct professor of English and comparative literature, received the University Medal of Excellence in 1997, the Black Heritage Award from the Alumni of Color Outreach Program in 1997 and the College's John Jay Award for distinguished professional achievement in 2003.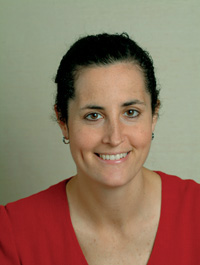 Lisa Landau Carnoy '89 It isn't often that a public offering can make the business world's collective jaw drop, but Lisa Landau Carnoy '89 raised $19.29 billion for Bank of America in December, shattering records and allowing the bank to pay back its TARP loan. The deal may "be seen as a turning point in the fate of one of the most important financial institutions still standing," according to The New York Observer, which went on to say, "Those billions will define the career of Ms. Carnoy, quietly one of the most powerful women on Wall Street."
Ezra Koenig '06, Chris Tomson '06, Rostam Batmanglij '06 and Chris Baio '07, who make up the indie rock band Vampire Weekend, reached the top of the Billboard charts in January with their second album, Contra. The album sold 124,000 copies in its first week, easily beating out the shticky Susan Boyle, whose album sold 77,000 copies, for the top spot. Vampire Weekend, which was formed while the members were at Columbia, also was the subject of a lengthy profile in The New Yorker in December.
The publishing industry may be suffering, but that hasn't stopped Jodi Kantor '96 from scoring a huge advance for a book about President Barack Obama '83 and his family. Kantor, a Washington, D.C., correspondent for The New York Times, has written extensively about Obama and his closest allies, including pieces on his time at Harvard, his basketball games and a New York Times Magazine cover story on his marriage. The book was purchased by Little, Brown following a heated auction, according to The New York Observer.
Shawn Landres '94 was named by Forward as one of the 50 most influential leaders in American Jewish life. He is the co-founder and CEO of Jumpstart, a nonprofit organization that works with organizations to create "an inclusive, diverse and dynamic Jewish future." Calling Landres a "primary evangelist of innovation," Forward wrote that he "emerged this year as an essential thinker in explaining the new Jewish spirituality and culture to the Jewish establishment."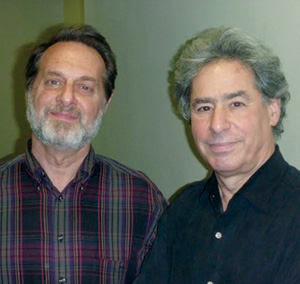 Donald Krim '67 (left) and Richard Lorber '67 Donald Krim '67 and Richard Lorber '67, stars in the independent and foreign film release world, have combined their resources to form one company that will be "the biggest of the little guys" in the film world, according to The New York Times. Krim's Kino International, which has introduced numerous foreign filmmakers to American audiences, merged with Lorber HT Digital, of which Lorber is CEO, to form Kino-Lorber, Inc. Although both divisions will continue to handle their own releases, the combined company will manage a list of about 600 titles. Lorber and Krim met during their freshman year at the College.
Ethan Rouen '04J